Dr. Nathan Wolek, Interim Executive Director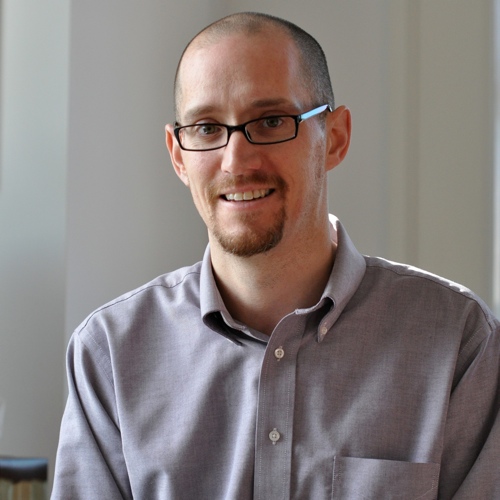 Nathan Wolek Ph.D., is an audio artist and researcher whose work encompasses advanced signal processing techniques, multimedia performance, and electronic music history. Wolek completed his Ph.D. in Music Technology at Northwestern University and is currently Professor of Digital Arts at Stetson University in DeLand, FL. He is known primarily for the Granular Toolkit and LowkeyNW package, both popular extensions to Cycling74's Max. His music and sound installations feature rapid edits, gradually changing textures and environmental recordings of personal significance. Wolek has performed as a laptop instrumentalist and presented his creative work across the United States, in addition to engagements in Korea, Germany, Norway, Canada and Brazil. His research has been featured at the ICMC, SEAMUS, CMS, ATMI and SMPC conferences. In 2012, Nathan helped organize the first-ever Symposium for Laptop Ensembles and Orchestras at Louisiana State University. That same year, he was named a Fulbright Scholar and spent six months in Norway working primarily at the Bergen Center for Electronic Arts.
Prior to joining the Brown Center, Nathan was the department chair of Creative Arts. As the inaugural chair, Nathan artfully led the synthesis of disparate academic programs to the creation of a hub for faculty and students engaged in the study, practice, and teaching of creative pursuits. As interim director for the Brown Center, he is tasked with leading faculty development initiatives and engaging faculty as participants in conversations about the strategic direction of the Brown Center.
Education
Doctor of Philosophy in Music Technology, Northwestern University, 2005
Bachelor of Music in Digital Arts, Stetson University, DeLand, FL, 1999
Curriculum Vita (pdf)
Faculty Profile
Christopher Griffin, Program Manager
Mr. Griffin possesses over 10 years of experience in administrative support through his work at Mainland High School, Stetson University Office of Continuing Education, and the US Army. This experience was built on the positions of core teacher and advisor to student clubs at Mainland High School, Director of Summer Conferences at Stetson University, and senior medic to an infantry company in the US Army. He has also recently graduated from Stetson University with a Master's in Education Leadership.
Chris will be providing administrative support for the diverse programming offered by the Brown Center for Faculty Innovation and Excellence. His primary responsibilities will be managing a number of programs and events including: new faculty orientation, teaching and learning consultations, communities of practice, small grant programs, course design institutes and workshops, and an annual Colloquium on Teaching and Learning.
As a program manager he performs clerical and administrative duties related to operations and enrichment of the Center. He will be providing comprehensive concierge faculty services such as managing the resource room and expanding its inventory, supporting inclusion and equity strategies for faculty development that maximize diversity as a learning asset, creating contracts for speakers/ guests to Stetson University and managing event planning and logistics coordination for external constituencies.
---
STUDENT EMPLOYEES
Lola Jin, Budget Management Intern – Graduate Assistant
Lola Jin was born and raised in Shijiazhuang, China. She came to the United States on a full scholarship in 2015 to play volleyball for University of Missouri, before her junior year, she transferred to Stetson University to continue her volleyball career, majoring in economics.
She has an extensive experience in being a leader on her team. Lola received an ASUN Honor Roll in 2017, ASUN Preseason Defensive Player of the Year in 2018 as well ASUN Second Team All-Conference.
Prior to working in the Brown center, Lola gained experience in the Finance office as a Student Worker. In her free time, Lola enjoys shopping and traveling.
Crysten Repetti, Student Office Coordinator
Crysten Repetti is a senior from Naples, Florida, majoring in Psychology and minoring in Religious Studies. She officially joined the Brown Center in January, 2019. She has been working as a Research Assistant in the Psychology Department since October, 2017.