Join us on April 7th for the 3rd Annual Colloquium on Teaching & Learning Innovation!  Where else can you explore project-based learning, contemplative practices and engage with potential community partners?

Registration Deadline: March 31
Onsite registration available.
Download the Schedule-at-a-Glance
KEYNOTE
Project-based learning is an effective strategy for engaging students in authentic learning experiences that can develop a wide range of transferable skills and abilities.  Using Worcester Polytechnic Institute's curriculum as a case study, I will describe how project-based learning can be used in and out of the major and across all four years of an undergraduate curriculum.   We will explore examples of projects on campus, in the local community, and around the globe.  I will present results from a study looking at the long-term impacts of project work on alumni, and will share some lessons learned from four decades of project-based education at WPI.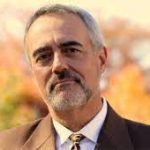 Dr. Richard F. Vaz serves as the inaugural Director of Worcester Polytechnic Institute's (WPI) Center for Project-Based Learning. The Center provides support to colleges and universities looking to implement or enhance project-based learning. In his prior role as dean of interdisciplinary and global studies, he had oversight of WPI's interdisciplinary degree requirement, the Interactive Qualifying Project.
CONCURRENT SESSIONS
The Courage to Teach: Using a Faculty Learning Community to  Reframe the Role of the Professor
Inspire Change – Intervene!
Program Design for Outside Classroom Experiences
Diversifying Student Leadership
Project based learning using Raspberry Pi
Simulations, Technology and Flipped Classes: How Best to Engage?
Minding the Gap: Engaging Conversations and Difficult Dialogues
Transgressive Transformations : Explorations of Activist Education
How to Be a Productive Writer During the Semester
Integrating the best of both worlds: Problem based learning in a learner centered course
Global Collaboratory
How Much is Grade Inflation and How Much is More Effective Education?
Being present: contemplative practices to increase student learning and to keep you sane