The 2018-19 Stetson Spotlight Series continues on February 22 with a presentation by Dr. Leila Roach, Associate Professor of Counselor Education and Chair of Counselor Education, who will speak on "Exploration and Expansion of Mental Health Services in Bhutan".
Date: Friday, February 22
Time: 1:30 pm- 2:30 pm
Location: Lynn Business Center 222
Snacks will be available. All are welcome!
SPOTLIGHT NOW OFFERS CULTURAL CREDIT!
Please encourage your students to attend.
Click here for a complete schedule of Stetson's Spotlight Series.
"Exploration and Expansion of Mental Health Services in Bhutan"
In 1972, Bhutan, a small Buddhist country nestled in the Himalaya Mountains, operationalized the concept of Gross National Happiness in the GNH Index. Two of the nine domains of GNH are health (physical and mental) and psychological well-being. Psychological well-being includes quality of life, life satisfaction, and spirituality. To address these domains and to meet the growing demand, Bhutan invited United States counselors to assist in responding to the increasing mental health problems, social and family issues, and school and career guidance needs. Leila Roach completed her second appointment in Bhutan while working on her 2018 Summer Grant with the National Board of Certified Counselors International (NBCC-I) and the Bhutan Ministry of Health at the Jigme Dorji Wangchuck National Referral Hospital (JDWNRH) in the capital city of Thimphu. In this presentation, she will talk about her experiences as a mental health provider, trainer, and supervisor including: the current structure of healthcare in Bhutan; the range of identified mental health and family/social concerns; cross-cultural counseling issues including the intersection of mental health, culture and religion; and areas for future research.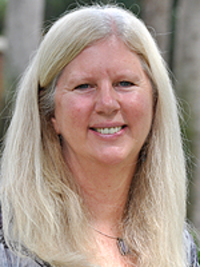 Leila Roach earned her Ph.D. in counselor education from the University of Central Florida. She coordinates the marriage, couple and family counseling program. She is a licensed marriage and family therapist, a licensed mental health counselor, an approved supervisor for mental health counselors in the state of Florida and a Nationally Certified Counselor (NCC). Leila has 22 years experience counseling children, adolescents, adults, couples and families, including members of the deaf community, in a variety of settings. She has advanced training in play therapy, couples counseling and disaster mental health. Some of her research interests include wellness in counseling and counselor education, the personal and professional development of counseling students, and spirituality in counseling. She holds professional membership in several professional organizations including the American Counseling Association and the American Association of Marriage and Family Therapists, and is active on the national, state, and local level. She presents at local, state, regional, national, and international conferences.
Stetson Spotlight Series
The Stetson Spotlight Series at Stetson University is a showcase of faculty research, creative inquiry, and other scholarly engagement to the campus community. Presenters are primarily recipients of grant awards through the Stetson Summer Grant Program.
Click here for a complete schedule of the Stetson Spotlight Series.