The Brown Center invites you to our Faculty Spotlight on Wednesday,  October 21st at 12:00 PM on Blackboard Ultra. The spotlight series is a showcase of research, creative inquiry, and other scholarly engagement of the campus community. Stop by and learn about the research of our talented Stetson community! 
Blackboard Ultra Link:  https://us.bbcollab.com/guest/3624121dca7c4eb7bb9c9c09b77c7e1d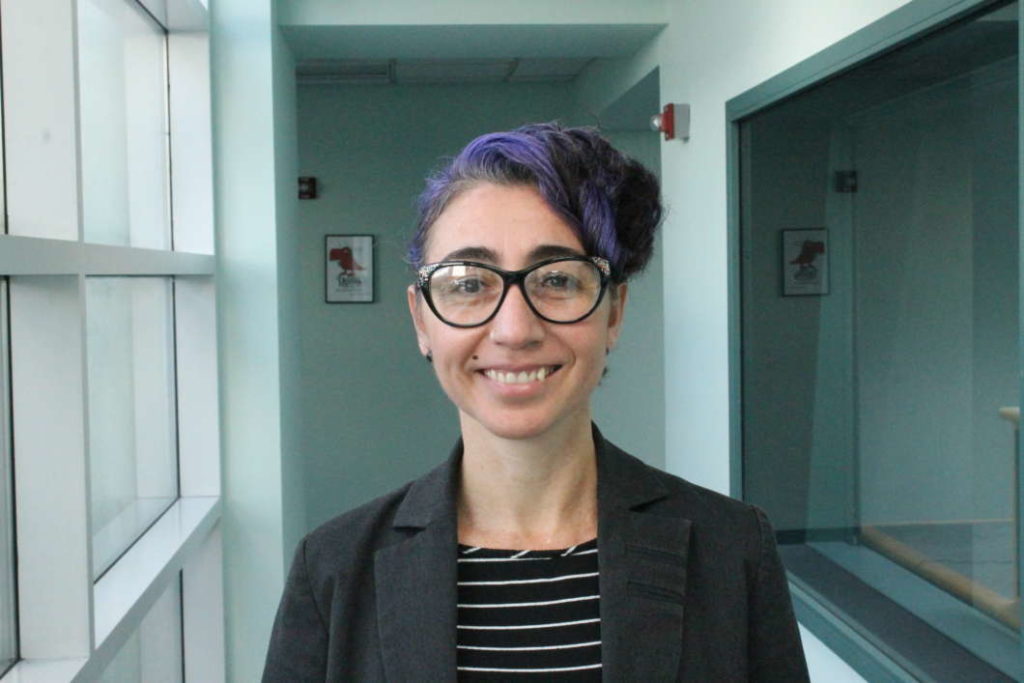 Dr. Pamela Cappas-Toro – Assistant Professor of World Languages and Cultures (Spanish)
Spanish Co-Instruction in Prison: A Dialogue on Language, Identity, and Pedagogy
In the summer of 2017, one of the co-founders and co-directors of the Community Education Project (CEP), Pamela Cappas-Toro, initiated the program's first course that was co-taught by incarcerated students, Antonio Rosa and Ken Smith. This two month-long Spanish language course met three times a week and was initially conceived as a multidirectional class based on observation, conversation, co-teaching, and co-lesson planning (Cherian, 2007). Nonetheless, we encountered many barriers—both expected and unexpected—that limited incarcerated students' ability to become teachers, researchers, and authors. This research interrogates how "explicit knowledge" such as curriculum, content development, and sociolinguistic training in Spanish is created, shaped, and negotiated in a maximum-security prison. It addresses specific challenges of creating concerted pedagogical ecosystems between incarcerated and non- incarcerated instructors, highlighting the power of the prison to limit learning outcomes. We also show how academic organizations reinforced barriers preventing incarcerated co-instructors from being considered equal producers of knowledge. This investigation highlights the importance of collaboration while also questioning how academic gatekeeping limits the critical knowledges produced by incarcerated people. It documents the fraught complexities of collaboration, and suggests how we reconceptualize and research the process of creating participatory knowledge in these learning communities.
Pamela Cappas-Toro earned a PhD in Spanish & Latin American Literatures and Cultures from the University of Illinois at Urbana-Champaign where she also taught and tutored at the Education Justice Project in Danville Correctional Center – a model college-in-prison program. At Stetson University, Dr. Cappas-Toro teaches Spanish language, Latin American and Caribbean literatures and cultures, Latinx studies, and she is one of the co-founders and co-directors of the Community Education Project -a higher education in prison initiative at Tomoka Correctional facility which provides liberal arts education to incarcerated men in FL. She is also the founder and the director of La Casa Cultural Latina – a cultural center that provides ESL courses for community members, extend educational opportunities into our community, serves as a satellite space for local non-profit organizations, and engages university students in community-based learning.