The Brown Center invites you to our Faculty Spotlight on Monday, November 9th at 9:00 AM on Zoom. The spotlight series is a showcase of research, creative inquiry, and other scholarly engagement of the campus community. Stop by and learn about the research of our talented Stetson community!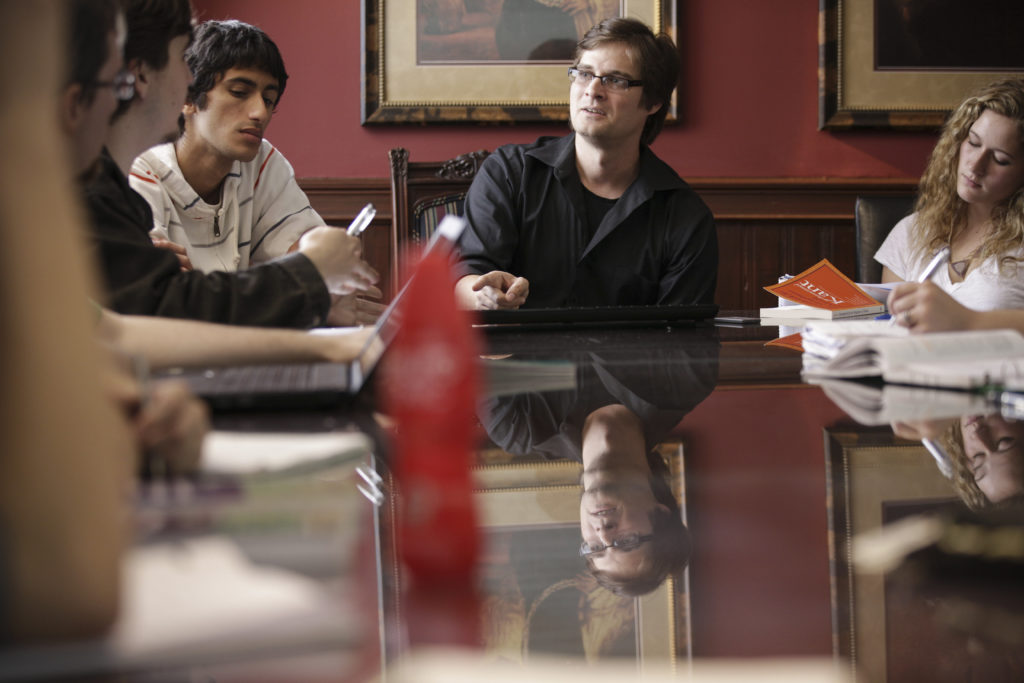 Dr. Joshua Rust – Associate Professor of Philosophy
Department of Philosophy
Institutions as Agents
Many of our institutions are useful. For example, money helps obviate the inefficiencies of barter, and traffic rules enable us to get where we are going more quickly and safely. For this reason, some sociologists and social ontologists have compared our social institutions to tools or artifacts; for example, and in a functionalist mode, philosopher Francisco Guala claims that institutions are instruments that help us solve cooperation and coordination problems. However, agents are not tools, and I entertain the possibility that some of our institutions might be better conceived as having a kind of intrinsic agency that is irreducible to the agency of those who comprise the institution. In other words, I distinguish artifactual or heteronomous institutions from agential or autonomous institutions. I draw from recent work in theoretical biology, sociology, political science, management theory, and the philosophy of law to formulate conditions for autonomous institutionality and discuss whether we ought to cultivate autonomous rather than heteronomous institutions.
Joshua Rust is a professor of philosophy specializing in social ontology. He's the author of two books on John Searle and numerous papers that span the fields of experimental philosophy, social ontology, and, more recently, the philosophy of biology.