2019-2020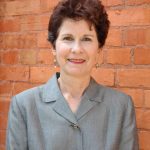 Diane Everett, Provost Faculty Fellow for Advising.
2018-2019
---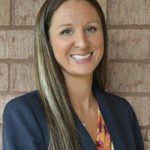 Kelly Hall served as the inaugural Provost Faculty Fellow for Student Engagement. In response to findings from the 2017-2018 study of first-year students' perceptions and experiences, Dr. Hall was charged with offering recommendations for engagement initiatives during and beyond students' first year at Stetson, as well as proposing ways to institutionalize practices that promote thriving and embeddedness.
2016-2017
---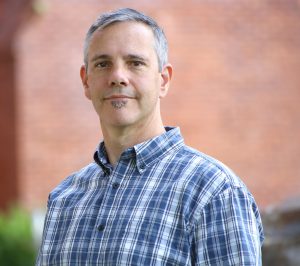 J. Anthony (Tony) Abbott served as the inaugural Provost Faculty Fellow for International Learning. Dr. Abbott's specific responsibility focused on creating an inventory and analysis of international and intercultural learning in collaboration with multiple constituencies across Stetson's campuses and beyond. As part of his work, he developed a faculty international exchange resource guide and, participated in an international faculty exchange in Spring 2018 at the Pädagogische Hochschule Freiburg in Germany. Tony Abbott was a fellow of the 2016 ACE Institute for Leading Internationalization, a premier national program to assist individuals in developing effective strategic approaches to campus internationalization. He is a professor of geography and joined the Stetson community in 2005 after serving as an assistant professor in the Department of Geography and Land Studies at Central Washington University. His teacher-scholar interests focus on diverse global issues including alternative energy and conservation, cultural and political ecology, GIS, sustainable agriculture and agricultural biodiversity, Latin American spaces and places, and William Bartram.
2015-2016
---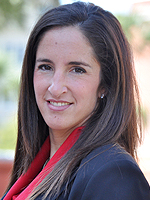 Maria Rickling served as the inaugural Provost Faculty Fellow for First-Year Seminars (FSEM). In this role, she worked closely with the offices of the Registrar, Campus Life, and Student Success, the Brown Center for Faculty Innovation and Excellence, and the Office of Institutional Research & Effectiveness to deliver high-quality FSEM courses. She was responsible for managing FSEM enrollment, developing and facilitating faculty development opportunities, course, and program assessment. Dr. Rickling is an assistant professor of accounting in the School of Business Administration, whose research primarily concerns corporate governance and earnings management issues.
2013-2015
---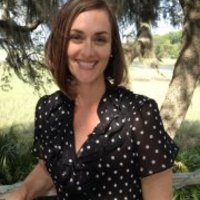 Alicia Slater served as the inaugural Provost Faculty Fellow for Teaching and Learning at Stetson University for two consecutive years. As the teaching and learning fellow, Dr. Slater has organized two New Faculty Orientation programs, a yearlong series of faculty development workshops, the inaugural Brown Innovation Fellows Summer Institute, and co-facilitated the first Annual Colloquium on Teaching and Learning Innovation. Dr. Slater is chair of the departments of Biology and Integrative Health Science. She served as Program Design and Learning Assessment Coordinator and is now Director of Curriculum and Assessment. As a molecular ecologist, her teacher-scholar interests embrace freshwater invertebrates and the scholarship of teaching and learning, particularly in how learner-centered pedagogies can improve performance in introductory biology courses.