Our flagship residency program prepares Teacher-Scholars who inspire current and future faculty to aspire to excellence in undergraduate learning, teaching, and research. Brown Teacher-Scholar Fellows come from and contribute to a variety of disciplinary and interdisciplinary fields.
For more information about the Teacher-Scholar Fellows Program, contact the Brown Center.
Current Fellows
Brown Teacher-Scholar Fellow in Developmental Writing and Writing Center Studies to be announced soon!
Former Fellows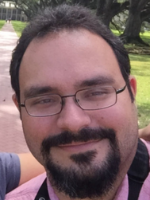 Jason Ortega is the Brown Teacher-Scholar Fellow in Biology. Dr. Jason Ortega is a herpetologist who works on questions involving the physiological and nutritional ecology of animals, in particular, factors that impact energy gain and use. He is working alongside Dr. Terry Farrell (Stetson University, Biology) studying how snake fungal disease and pentastome infections impact local herpetofauna. He received his Ph.D. from the University of Arkansas.
---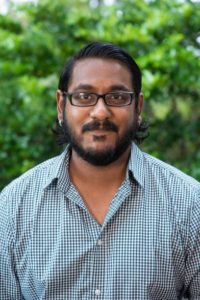 David T. Johnson is the Brown Teacher-Scholar Fellow in Developmental Writing and Writing Center Studies. His primary areas of interest include rhetorics of race, antiracist composition pedagogies, and allyship in writing center practice. He received his Ph.D. in English Rhetoric and Composition from Ohio University (OU) in 2020. His dissertation research included two qualitative studies on cultural competencies and racial literacy-themed writing courses, respectively. The course design and data gathered from the former supported a curricular shift in the First-Year Writing Program at OU. His ongoing scholarship is grounded in teacher research emphasizing the importance of social justice and liberatory goals in writing instruction. And his most recent co-authored work on learning transfer in graduate education was published in Composition Studies (Spring 2020, 48.1).
Working in the Writing Program, he will help enhance and reconfigure the developmental writing course at Stetson, offer strategies toward incorporating antiracist pedagogies and assessment practices among Stetson faculty, support the university Writing Center as the Assistant Director, and teach classes in both developmental writing and his specialization on language and race.
---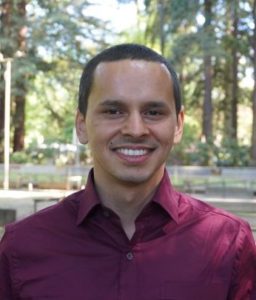 Janardan Mainali was born and raised in a remote mountainous village in Nepal. He was motivated to explore natural systems and their relationships to society from his upbringing in a farming household. He finished high school from the village and completed a BS and MS from Tribhuvan University, Nepal. He was awarded a Fulbright scholarship to complete a second MS at the University of North Carolina Wilmington. Dr. Mainali received Ph.D. from Portland State University.
Janardan's research experience includes vegetation response to climate change in the Himalayas, climate vulnerability and adaptation mapping in different parts of the world, and spatial statistical approaches to modeling water quality. He is also involved in various multidisciplinary research including narrative analysis in socioecological systems and community resilience. As a Brown Teacher-Scholar at Stetson Janardan is involved in the Institute of Water and Environmental Resilience's various research projects including vulnerability and adaptation analysis of the South-East United States and various environmental research projects involving counties and cities in Florida.
He is a member of the American Association of Geographers and the American Geophysical Union. He wishes to foster a broad relationship within and beyond the Stetson community by collaborative research, service, and teaching.
---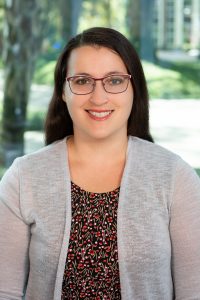 Elizabeth Tristano's coursework and senior research project in biology at Denison University, where she completed her B.S., is what sparked her interest in zoology and ecology, with an emphasis on invasive species. She went on to receive her PhD in zoology from Southern Illinois University, where her research focused on invasive Asian carps, which are a hot topic in the Mississippi River basin. In particular, she was interested in their trophic status and their competitive and predatory interactions with native aquatic species. Most recently, she was the J. Philip Keillor Great Lakes Fisheries Fellow at the Wisconsin Sea Grant Institute, where she worked with the Wisconsin Department of Natural Resources to collect information regarding the potential negative effects of stocked splake (a hatchery-produced hybrid of lake trout and brook trout) on native Lake Superior trout populations. The aim was helping the state of Wisconsin decide whether to continue to stock splake in the future. She is delighted to join the Stetson community and to continue work with introduced and invasive species, with an emphasis on the effects of invasives on native species and the management implications of species introductions.
---
Dr. Candace Cunningham joined Stetson as the Brown Teacher-Scholar Fellow in Public History in fall 2019. She earned an M.A. and Ph. D from the University of South Carolina where she won the Robert H. Weinfeld Essay Prize and was a Fellow in the Grace Jordan McFadden Professors Program. She is passionate about community collaborations and has worked on several public history projects including Columbia SC 63, the USC Center for Civil Rights History and Research, and Historic Columbia. Her research is on the 20th century African American experience with a special emphasis on civil rights, education, gender, and the south. She has presented her research at numerous conferences, including the Association for the Study of African American Life and History, the History of Education Society, and Southern Labor Studies. She has also conducted research on African American teachers who were active at thein the civil rights movement. Dr. Cunningham is assistant professor of African American, Public, Gender and Sexuality, Civil Rights at Florida Atlantic University.
---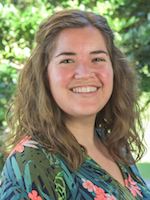 Dr. Sarah Cramer began her fellowship as the Brown Teacher-Scholar Fellow in Sustainable Food Systems in 2018. Housed in the Department of Environmental Science and Studies, Dr. Cramer was instrumental in assisting Stetson launch the new minor in Sustainable Food Systems. She has designed and taught new courses, Introduction to Food Studies and a JSEM, Seeds of Equity, which explores issues of race, class, and gender in the U.S. food system. Her dissertation research focused on elementary school garden programs as agents of change in the food system and education system. While at Stetson, she partnered with the Department of Education and local schools to continue this line of research. Other research interests include critical food systems pedagogy, gender and agriculture, and alternative food networks.
Dr. Cramer graduated from the University of Missouri in May of 2018 with a PhD in agricultural education. Prior, she served as an AmeriCorps member working in garden education. She also holds an MPH from the University of Missouri, and a BA in biology from Truman State University. Dr. Cramer is currently visiting assistant professor at Stetson.
---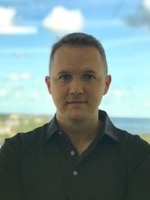 Kirk Roberson was Brown Visiting Teacher-Scholar Fellow in Health Sciences, specializing in clinical exercise physiology with a focus on diagnostic and preventative medicine. His research focuses on identifying new criteria for the early diagnosis of Parkinson's Disease by examining the relationship between the nervous and cardiovascular systems. Other research interests include aging and physical function, and strategies for reducing cardiometabolic risk factors.
From 2014 to 2018, Dr. Roberson taught laboratory and seminar courses in exercise and neuromuscular physiology at Florida Atlantic University and the University of Miami. In 2018, he received the Outstanding Doctoral Student of the Year award from the University of Miami. He earned his Ph.D. in Exercise Physiology with a focus in Neuroscience from the University of Miami, an M.S. in Exercise Physiology from Florida Atlantic University, and a B.S. in Kinesiology from East Carolina University. Outside of academia, he is a 10-year veteran of the U.S. Army and currently serves as a Captain and Commander in the Florida Army National Guard.
Dr. Roberson taught Exercise Physiology and Health and Wellness courses within the Department of Health Sciences. As the first Brown Teacher-Scholar Fellow for both the Department of Health Sciences and the Wellness and Recreation Center, he developed a new community fitness assessment program, designed to give students the opportunity to gain more hands-on training, while simultaneously striving to make a significant impact on local citizens throughout the surrounding areas. Additionally, he expanded clinical internship opportunities for students within the Health Sciences Department and create a pathway to certification program for those aspiring to become personal trainers within the Wellness and Recreation Center. Dr. Roberson is currently program director in the Department of Health and Human Performance at Keiser University.
---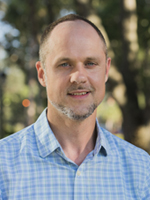 Dr. Sam Houston began his fellowship as the Brown Teacher-Scholar Fellow in Islamic Studies in Fall, 2017. In his teacher-scholar role, he will teach in the religious studies department and also work with other elements of the university community to educate a range of audiences about Islam and global and local Muslim communities. His research areas include modern Islamic thought and comparative religious ethics, and his current work analyzes the role that Islamic mysticism, or Sufism, has played in providing Islamic activist movements with models and practices of ethical formation. Other research interests include modern political thought, African American Islam, and Christian-Muslim relations. Dr Houston is assistant professor of religious studies at Stetson University.
From 2009-2011, he spent two years teaching English in Abu Dhabi, UAE, where he traveled throughout the region and began learning Arabic. In 2013, he was awarded a U.S. State Department-sponsored Critical Language Scholarship to study Arabic in Morocco. He earned his Ph.D. from Florida State University, an M.A. in philosophy from Boston College, a Master of Divinity from Princeton Theological Seminary, and a B.A. from Baylor University.
---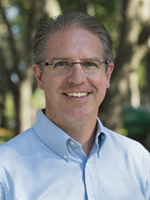 Dr. Ryan McCleary is starting as the Brown Teacher-Scholar in Biology in the fall of 2017. His major emphasis during the fellowship will be on developing active learning-centered courses through the Brown Center, mentoring Stetson undergraduate biology students, and working on collaborative research with Dr. Terrence Farrell (Brown Fellow and professor of Biology). Specifically, he will be developing and validating methods for examining the venoms of "harmless" snakes for future comparative venomic (proteomic and transcriptomic) studies, among other projects. He will be teaching biostatistics and introductory biology and is also hoping to build collaborations between the biology and chemistry departments for proteomic characterizations of venoms.
Dr. McCleary is extremely passionate about all things related to snakes, from molecular studies (he was a member of the King Cobra genome project group and is currently collaborating on the Temple Pitviper genome project) to ecology of snakes in the wild. Specifically, he is interested in the evolution of venoms in snakes. Dr. McCleary has a B.S. in biology from Western Michigan University, an M.S. in biology from Virginia Tech, and a Ph.D. in zoology from the University of Florida. More recently, he has conducted postdoctoral research at the National University of Singapore and Utah State University.
---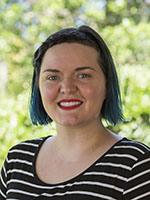 Madison Creech joined the Stetson community in Fall 2016 as the Brown Teacher-Scholar Fellow in Creative Arts. Ms. Creech's expertise lies in mixing digital fabrication with traditional methods. In her Stetson teacher-scholar role, Creech taught graphic design courses to undergraduates while guiding students through creative inquiry in mixed media. Prior, Creech has taught surface design courses at Arizona State University and worked as curatorial assistant at the Phoenix Art Museum. She has held residencies at the Houston Center for Contemporary Craft and at TechShop in Chandler, Arizona. Notable exhibitions include Explorations and public art show Prints in Peculiar Places. She collaborates and exhibits with her husband Matthew Creech. Madison Creech earned a B.S. and a B.A. in textile merchandising and design from the University of Nebraska-Lincoln and an M.F.A. in fibers from Arizona State University.
---
E. Lamerial Jacobson McRae is the Brown Teacher-Scholar Fellow in Counselor Education and 2016 Brown Innovation Fellow. In her teacher–scholar role as a counselor educator, Dr. McRae taught graduate counseling courses in practicum and internship, family and couples counseling, children and adolescents, and diagnosis and treatment planning. She guided students through research studies on identity development, trauma and LGBTQ issues in counseling. She was a member of planning committee for the Florida Collegiate Pride Coalition (FCPC) Conference, hosted for the first time in 2017 at Stetson University. The conference theme, Inside Out, centered on disparities, including mental health, education, and holistic wellness faced within society as related to lesbian, gay, bisexual, transgender, queer/questioning (LGBTQ+) and brought together individuals from the Florida and southeastern region together to discuss issues affecting the LGBTQ+ community and empower individuals to become leaders and advocates within their own communities.
Dr. McRae's research focused on a multicultural, interdisciplinary approach to understanding the following: counselor identity development and gatekeeping; adult and child survivors of trauma, abuse, and intimate partner violence (IPV); marriages, couples, and families; lesbian, gay, bisexual, transgender, and queer (LGBTQ) issues in counseling; and human trafficking. She earned a B.S. in Psychology, an M.A. in Marriage, Couple, and Family Counseling, and a Ph.D. in Counselor Education from the University of Central Florida. Dr. McRae is a licensed mental health counselor (LMHC) in Florida and her clinical experiences include working with children, adolescents, and adults in hospitals, agencies, schools, and private practice. She began her fellowship in Fall 2015.
Dr. McRae joined the Stetson faculty as a tenure-track member in Fall, 2017.
---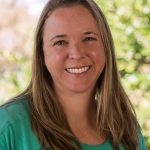 Sarah Smiley-Walters started as Brown Teacher-Scholar Fellow in Biology in January 2017. She recently defended her Ph.D. thesis which was titled "Interactions between Pigmy Rattlesnakes (Sistrurus miliarius) and a Suite of Prey Species: A Study of Prey Behavior and Variable Venom Toxicity." At Stetson, she taught comparative vertebrate anatomy and introductory biology. As a teacher-scholar, Dr. Smiley-Walters conducted collaborative research on snake ecology with Stetson undergraduates and with Terence Farrell, Brown Fellow and professor of biology.
Dr. Smiley-Walters also has expertise in small mammal ecology and has served as an American Society of Mammalogists (ASM) – American Institute of Biological Science Public Policy Fellow in DC. She currently is the Chair of ASM's Student Science Policy Award committee. Dr. Smiley-Walters maintained an interest in pedagogy and, as a graduate student, served on a departmental curriculum committee and helped revise biology lab manuals. Sarah earned her Ph.D. from The Ohio State University, an M.S. from the University of South Florida, and dual B.S. degrees from Florida State University.
---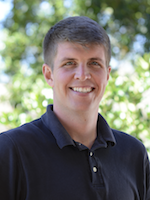 Craig Lind served as the Brown Teacher-Scholar Fellow in Ecology 2015-2016. As part of his fellowship as a Stetson teacher-scholar, Dr. Lind worked alongside undergraduates and with Terence Farrell, Brown Fellow, and professor of biology, to investigate the interactive effects of season, environmental stressors, and energetic status on hormone production, behavior, and immune function in Pygmy Rattlesnakes. In addition to teaching undergraduate biology courses, Lind was selected as a 2016 Brown Innovation Fellow, a yearlong learning community focused on examining and adapting innovative approaches to teaching and learning practices.
Dr. Lind studies the physiological ecology of reptiles. His research aims to elucidate endocrine mechanisms linking environmental variables and trait expression in vertebrates. He earned his Ph.D. from the University of Arkansas, M.S. from California Polytechnic State University, and B.S. from the University of Illinois.
Dr. Lind accepted a tenure-track faculty position as assistant professor of biology at Stockton University in Spring, 2017.
---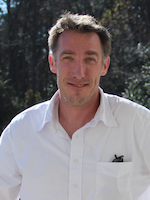 Damian MacLeod served as the Brown Teacher-Scholar in Integrative Health 2014-2016. During his tenure at Stetson University, Dr. MacLeod taught undergraduate courses in health and wellness as well senior research courses.
His research focused on public health emergency management and he worked closely with Stetson's Public Safety to implement a robust emergency management plan.
MacCleod's experience teaching undergraduates began as a graduate assistant at Georgia Southern. He has also worked as a personal trainer. Dr. MacLeod earned an M.S. in Kinesiology and a Dr.P.H. in Public Health from Georgia Southern University and a B.A. in Political Science from the College of Charleston.
---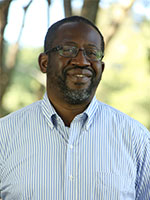 Patrick Guilbaud served as the Brown Senior Master Teacher-Scholar in Learning Technology 2014-2015.
During his fellowship year, Guilbuad completed a comprehensive institution-wide online learning-hybrid model self-study to assess and create a model for online and hybrid learning. This study culminated in the 2016 launch of Stetson's Office of Online Learning and Educational Technology. In addition, Dr. Guilbaud implemented a robust faculty development program to elevate online learning and engaged online learner platforms. Guilbaud taught courses in the School of Business Administration and conducted research on the Scholarship of Teaching and Learning (SoTL) with a special focus the integration of technology in support of online education and self-directed learning. In December 2015, he attended the Berlin Online Conference and Expo., the premier international conference on online learning, and contributed his findings to the institutional study.
Prior to joining Stetson University, Dr. Guilbaud served as Senior Research Faculty and Program Director in Information Technology and International Education at Virginia Tech. In that role, he secured and led numerous grant-funded global education and international projects focusing on human capacity building, faculty development and distance education. Among his major achievements at Virginia Tech, Dr. Guilbaud led, as Co-PI, the design and implementation of a $28 million USAID-funded (Higher Education Capacity Development) project in Senegal. The project involved a total 17 institutions (12 local and 5 US) and had the goal of strengthening human and institutional capacity development of the Senegalese partner institutions.
Patrick Guilbaud is currently director of Adult Programs and associate professor at Winthrop University. He earned a Ph.D. in Instructional Technology, M.S.E. in Systems Engineering and M.B.A., all from the University of Virginia, and a B.S.B.A. in Finance from the University of Florida. Guilbaud enjoys reading, cooking, traveling and playing tennis.
---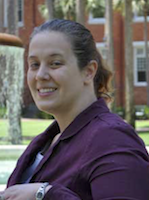 Allyson Fenwick served as Brown Senior Teacher-Scholar in Biology from 2012-2013 after earning a Ph.D. in Conservation Biology at the University of Central Florida. While at Stetson she engaged in collaborative research with Dr. Alicia Slater and several Stetson undergraduates furthering her expertise in the use of molecular techniques to investigate trait evolution and biogeography. She published with Dr. Slater and Kimberly Arnaldi (class of 2015) from her research projects at Stetson. She taught in the Biology department general biology sequence. After a year at Stetson, Allyson accepted a tenure track assistant professor position at the University of Central Oklahoma where she has continued her teaching and research.