Dr. Nathan Wolek
Interim Executive Director (2020)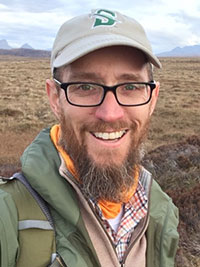 Nathan Wolek Ph.D. is an audio artist and researcher whose work encompasses advanced signal processing techniques, multimedia performance, and electronic music history. Wolek completed his Ph.D. in Music Technology at Northwestern University and is currently a Professor of Digital Arts at Stetson University in DeLand, FL. He is known primarily for the Granular Toolkit and LowkeyNW package, both popular extensions to Cycling74's Max. His music and sound installations feature rapid edits, gradually changing textures, and environmental recordings of personal significance. Wolek has performed as a laptop instrumentalist and presented his creative work across the United States, in addition to engagements in Korea, Germany, Norway, Canada, and Brazil. His research has been featured at the ICMC, SEAMUS, CMS, ATMI, and SMPC conferences. In 2012, Nathan helped organize the first-ever Symposium for Laptop Ensembles and Orchestras at Louisiana State University. That same year, he was named a Fulbright Scholar and spent six months in Norway working primarily at the Bergen Center for Electronic Arts.
Prior to joining the Brown Center, Nathan was the department chair of Creative Arts. As the inaugural chair, Nathan artfully led the synthesis of disparate academic programs to the creation of a hub for faculty and students engaged in the study, practice, and teaching of creative pursuits. As interim director for the Brown Center, he is tasked with leading faculty development initiatives and engaging faculty as participants in conversations about the strategic direction of the Brown Center.
---
Dr. Julia Metzker
Program Manager (2016 – 2020)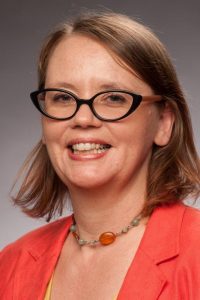 Dr. Julia Metzker, a nationally recognized leader in faculty development, pedagogy and assessment, civic engagement, and chemical education, joined Stetson University as executive director for the Brown Center for Faculty Innovation and Excellence and professor of Pedagogy, effective June 20, 2016. Prior to her role with the Brown Center, Dr. Metzker served as director of Community-based Engaged Learning and professor of Chemistry at Georgia College. A strong advocate and teacher-scholar of the liberal arts, Dr. Metzker has served in leadership roles in faculty governance, curriculum development, and assessment. She has extensive experience leading initiatives with diverse stakeholders including shepherding the development and implementation of the SACS Quality Enhancement Plan (QEP) at Georgia College.
Dr. Metzker has a keen interest in developing engaging courses that are the building blocks of a transformative college experience, particularly using thematic approaches to engage students with conceptually challenging topics.  In addition to designing and executing successful summer institutes, she has facilitated teaching and learning workshops at a variety of universities and conferences. Her experience in this work resulted in the national workshop, Using the Climate Debate to Revitalize General Chemistry, offered through the NSF-funded Chemistry, Collaborations, Workshops, and Communities of Scholars. Metzker has been an active member of the NSF-funded Science Education for New Civic Engagement and Responsibilities (SENCER) community and received the SENCER Leadership Fellowship in 2008.  This work spawned an inclusive collaboration of higher educators, known as the Innovative Course-building Group (icbg.wordpress.com), who provide professional development around issues of learning.  As co-founder of IC-bG, she promotes curricular innovation by mentoring faculty across institutions and in diverse disciplines to use civic issues and active pedagogies as a catalyst for designing engaging courses that result in important student learning.
---
Katherine McCladdie
Program Manager (2015 – 2016)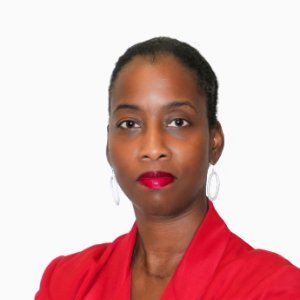 Katherine McCladdie joined Stetson University's staff as Project Manager for the new Brown Center for Faculty Innovation and Excellence, on November 2, 2015. As a project manager, Ms. McCladdie advanced the goals, success initiatives, and activities of the Brown Center for Faculty Innovation and Excellence through professional and administrative roles. She also served as program coordinator/administrator of the IRB and provided administrative support to the Associate Provost for Faculty Development and the Associate Vice President for Academic Affairs.
Katherine McCladdie hails from Daytona Beach and returned recently to the Central Florida region after 27 years in executive management in the southeast.
---
Lynn Monahan
Program Manager (2016 – 2017)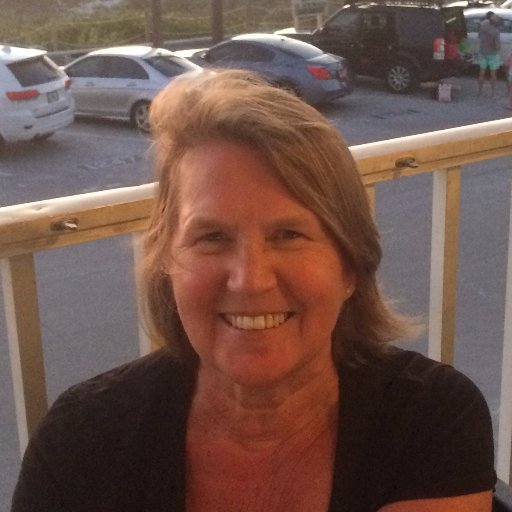 Lynn Monahan joined Stetson University's staff as Project Manager for the Brown Center for Faculty Innovation and Excellence, in April 2017. As a project manager, Ms. Monahan advanced the goals, success initiatives, and activities of the Brown Center for Faculty Innovation and Excellence through professional and administrative roles.
---
William Sause, PhD
Brown Faculty Fellow for Remote and Digital Learning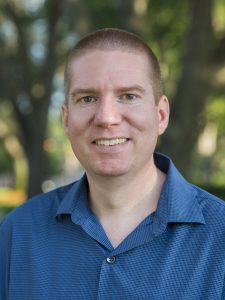 William Sause is an Assistant Professor of Practice in the Department of Business Systems and Analytics at Stetson's School of Business. He holds a Ph.D. in Computer Science from Nova Southeastern University and has over fifteen years of professional experience as a software developer for corporations such as Lockheed Martin and McKesson. At Stetson's School of Business, William teaches courses in programming, databases and big data, management information systems, and spreadsheet modeling. His research interests include virtual environments for e-learning and data visualization, software development, and artificial intelligence. As the Brown Center Fellow for Digital and Remote Learning, William consults with faculty colleagues on the transition to online delivery of classes and promotes faculty development in digital and remote learning.
---
Pamela Cappas-Toro, PhD
Brown Faculty Fellow for Community Engagement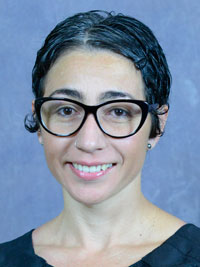 Pamela Cappas-Toro, who earned her PhD from the University of Illinois at Urbana-Champaign, is an Associate Professor of World Languages and Cultures at Stetson University. While completing her doctoral degree, Cappas-Toro joined the Education Justice Project, a model college-in-prison program that demonstrates the positive impacts of higher education upon incarcerated people, their families, and the communities from which they come (2010-2013). In the EJP, she taught numerous ESL, LatinX studies, and Afro-Latin American workshops. At Stetson University, she teaches Spanish & Portuguese, Latin American literatures and cultures, and LatinX Studies.
Her passion for social justice, community engagement scholarship, and commitment to undergraduate education guide her efforts as the co-founder and co-director of the Community Education Project, a liberal arts higher education in prison initiative based in Florida since 2015. She has recently co-written an article on the potential and limits of critical pedagogy in carceral spaces: "Higher Education in Prison: Critical Pedagogy and Incarcerated Student Identities." Her current research explores questions of power in pedagogical strategies for second language acquisition and language usage in carceral classrooms. In 2016, she served as a steering committee member to launch the National Alliance for Higher Education in Prison. In 2017, she was selected as a national finalist for the Lynton Award for the Scholarship of Engagement for Early Career Faculty, sponsored by the Center for Public Service at Brown University. Cappas-Toro is also the founder and director of La Casa Cultural Latina at Stetson. This cultural center provides ESL courses for community members, extends educational opportunities into our community, serves as a satellite space for local non-profit organizations, and engages Stetson students in community-based learning and internship opportunities.
---
Melinda Hall, PhD
Brown Faculty Fellow for Scholarship and Publication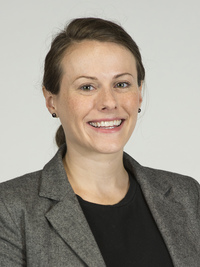 Melinda C. Hall (Ph.D., Vanderbilt University) is an Associate Professor of Philosophy at Stetson University. She specializes in bioethics, Continental philosophy, and the philosophy of disability. Hall is the author of The Bioethics of Enhancement: Transhumanism, Disability, and Biopolitics (Lexington Books 2016). The book draws on the work of Michel Foucault to demonstrate that disability is central to the debate over human enhancement. Hall's academic research is also published in Disability Studies Quarterly, International Journal of Feminist Approaches to Bioethics, The Stanford Encyclopedia of Philosophy, and Philosophy Compass, among other venues. Hall is the co-director of the Community Education Project, Stetson's higher education in prison program.
---
Lamerial McRae, PhD
Brown Faculty Fellow for Equity and Inclusion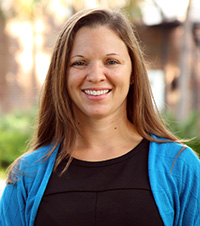 Lamerial McRae is currently an Assistant Professor at Stetson University. She earned a B.S. in Psychology, an M.A. in Marriage, Couple, and Family Counseling, and a Ph.D. in Counselor Education from the University of Central Florida. She is a licensed mental health counselor (LMHC) and Approved Qualified Supervisor (AQS) in Florida and her clinical experiences include working with children, adolescents, and adults in hospitals, agencies, schools, and private practice. Beginning her time at Stetson, she served two consecutive years as a Brown Teacher-Scholar Fellow under the Brown Center for Faculty Innovation and Excellence. For the center, she now serves as the Faculty Fellow for Equity and Inclusion, focusing on diversity training, development, and workplace culture among faculty in order to improve student learning and experiences. Dr. McRae teaches graduate counseling courses in practicum and internship, family and couples counseling, children and adolescents, and diagnosis and treatment planning. Dr. McRae maintains an active research agenda focusing on a multicultural, interdisciplinary approach to understanding the following: counselor identity development and gatekeeping; adult and child survivors of trauma, abuse, and intimate partner violence (IPV); marriages, couples, and families; lesbian, gay, bisexual, transgender, and queer (LGBTQ+) issues in counseling; and human trafficking. In addition, she continues to present locally and nationally on these various topics.
---
Douglas Phillips, D. MA
Brown Faculty Fellow for Conferences and Colloquia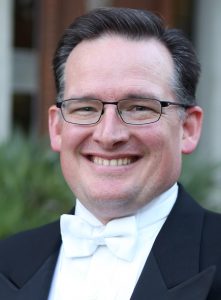 Douglas L. Phillips is Director of Bands and Associate Professor of Music in the School of Music at Stetson University where he serves as music director and conductor of the University Symphonic Band& Concert Band, oversees all aspects of the university's comprehensive band program, serves as an academic advisor, and teaches courses in music education, wind band literature, and instrumental conducting. Prior to his appointment at Stetson, Dr. Phillips served as Associate Director of Bands and Assistant Professor of Music at Western Illinois University, Associate Director of Bands at The University of Virginia, and taught public school in the state of Florida where he was Director of Bands at Douglas Anderson School of the Arts in Jacksonville and Director of Instrumental Music at Merritt Island High School in Merritt Island. Dr. Phillips was twice nominated as an "Outstanding Academic Advisor" at Western Illinois University, and was awarded a Stetson University Top Hatter Award for "Outstanding Organization Advisor."
Dr. Phillips maintains active professional memberships in the College Band Directors National Association, the College Music Society, the Florida Bandmasters Association, the Florida Music Education Association, the National Association for Music Education (NAfME), the National Band Association, the World Association of Symphonic Bands and Ensembles, Phi Mu Alpha Sinfonia, is an honorary member of Tau Beta Sigma, is a Sigma Alpha Iota "Friend of the Arts," and is an elected member of Phi Beta Mu International Bandmasters Fraternity. As a leader in the profession Dr. Phillipshas served the National Band Association's Board of Directors as the chair of the NBA Awards Committee (2006-2014); is the host for the Florida Bandmasters Association Hall of Fame at Stetson University; serves as a member of the FBA Hall of Fame Board of Directors, the FBA Clinics Committee, the FBA Commissioning Committee; and is the Florida State Chair for CBDNA.
Dr. Phillips holds degrees from the University of Miami Frost School of Music (Doctor of Musical Arts, Instrumental Conducting), Western Michigan University (Master of Music, Instrumental Conducting), and Stetson University (Bachelor of Music Education).
---
STUDENT EMPLOYEES
Lola Jin
Budget Management Intern – Graduate Assistant (2019 – 2021)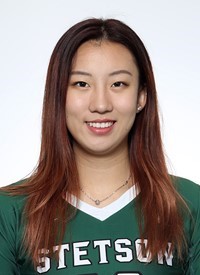 Lola Jin was born and raised in Shijiazhuang, China. She came to the United States on a full scholarship in 2015 to play volleyball for the University of Missouri, before her junior year, she transferred to Stetson University to continue her volleyball career, majoring in economics.
She has extensive experience in being a leader on her team. Lola received an ASUN Honor Roll in 2017, ASUN Preseason Defensive Player of the Year in 2018 as well ASUN Second Team All-Conference.
Prior to working in the Brown Center, Lola gained experience in the Finance office as a Student Worker. In her free time, Lola enjoys shopping and traveling.
---
Crysten Repetti
Student Office Coordinator (2019 – 2020)
Crysten Repetti is a senior from Naples, Florida, majoring in Psychology and minoring in Religious Studies. She officially joined the Brown Center in January 2019. She has been working as a Research Assistant in the Psychology Department since October 2017.