School of Business
Kenneth Najour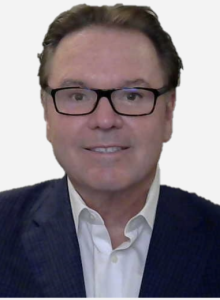 Kenneth Najour, DBA and CPA, has over 30 years of financial, operational, and executive leadership experience in real estate, financial services, consumer products, and public accounting.
Shan Yan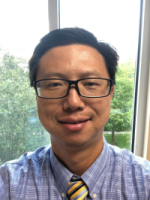 Shan Yan joined Stetson University in 2021 after teaching for nine years in Pennsylvania and Michigan.
College of Arts and Sciences
Latifa Abdelli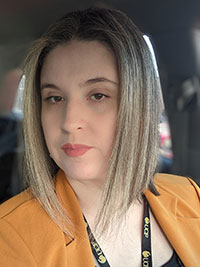 Latifa S. Abdelli, Ph.D., is originally from Algeria where she obtained her Bachelor's degree in Biology Genetics at the University of Science and Technology Houari Boumediene, (Summer 2006). Her Master's and Ph.D. in Biomedical Sciences were granted by the University of Central Florida School of Medicine in 2014 and 2015, respectively. From 2015 to 2017, Abdelli coordinated the animal research program at UCF before receiving the prestigious P3 postdoctoral research award at UCF in 2017. During her postdoctoral years, along with actively engaging in bench work research, Abdelli cofounded and directed the UCF-postdoctoral association for two years. She began her academic career at Stetson University in 2020, where she was an adjunct faculty in the health sciences department for a semester and hired thereafter as a visiting assistant professor in the spring of 2021 to take on Anatomy & Physiology I & II (HLSC 201 & 202), research proposal and project ( HLSC- 498 and 988), as well as Medical Terminology (HLSC – 441) courses.
Nicole Banton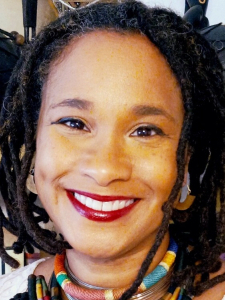 Nicole Banton is a medical sociologist with a penchant for Disney-animated and all manner of sci-fi films. Her current project is an intimate analysis of Black mothers and infant feeding. She can be found laughing at the musings of her students and dutifully solving the daily Wordle. Her areas of specialization are mother studies, medical sociology and qualitative research methods with a side of scifi-related pop culture studies. She welcomes you to join and grow in her intellectual garden.
Ping Lu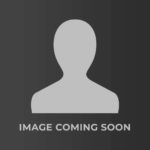 Carmen Palmer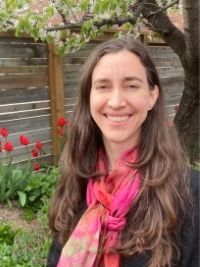 Carmen Palmer's research and teaching span the areas of Hebrew Bible, Dead Sea Scrolls, and the literature of ancient Judaism, with a focus on converts and identity in the sectarian movement affiliated with the Dead Sea Scrolls. She has taught at Emmanuel College in the University of Toronto, Martin Luther University College (federated with Wilfred Laurier University), and other colleges across Canada.
Scott Powers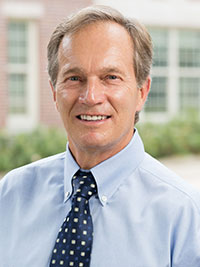 Scott K. Powers, PhD, is currently a Distinguished Scholar in the Department of Health Sciences at Stetson University. Prior to joining the faculty at Stetson, Powers served as both the UAA Endowed Professor and a Distinguished professor within the Department of Applied Physiology at the University of Florida. Power's research has focused upon the effects of exercise and inactivity on the health of both cardiac and skeletal muscles. Collectively, his research has resulted in 260 peer-reviewed publications and many of these publications are widely cited in the literature.
Bethany Russell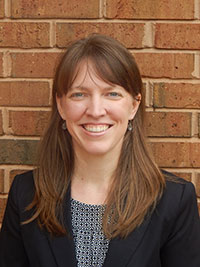 Bethany Russell, PhD, earned her doctorate from the University of Central Florida. Most recently, she has served as the Clinical Coordinator for the Community Counseling and Research Center and the Assistant Director of Research for the UCF Center for Play Therapy Research and Training. She has experience working with a range of clinical populations including community mental health, college students, and play therapy in Title 1 schools.
Amy Smith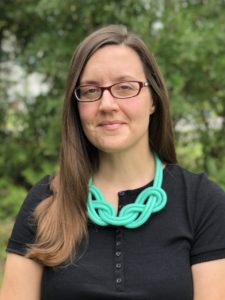 Amy Smith, PhD, is an assistant professor of education specializing in elementary mathematics education. The primary goal of her research is to explore children's temporal and durational reasoning, specifically, how children make meaning of time as a quality and quantity of their daily lives. Smith began her educational career as an elementary teacher.
Through her 13 years in public schools, she taught 2nd-5th grade, getting her MA in educational psychology and beginning her graduate work. Smith has been working with future teachers throughout her career and is truly passionate about learning with and from her students.
School of Music
Michael Foster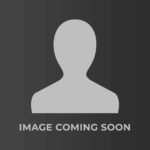 Michael's twenty-year career in the arts spans a wide and diverse array of experiences. He began as a musical theatre performer in his late teens before attending Liberty University for a general degree in music. He subsequently attended Florida State University and the University of Illinois where he studied with leading baritone, Nathan Gunn. An Actor's Equity Member, Michael has performed many roles including Tony in West Side Story, The Baker in Into The Woods, Sky Masterson in Guys and Dolls, Sid in Albert Herring, the title role in Don Giovanni, and Gaston in Beauty and the Beast with the Walt Disney Company. He has written and produced a successful one-man show called 'Heroes and Villains' which he tours. Michael has appeared as a singer and actor for many commercials, recorded projects, and concerts, most notably with the Nashville Chamber Singers and as the baritone soloist for Michael Dougherty's Letters From Lincoln.
Adam Kossler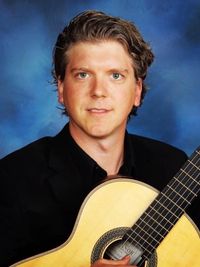 Adam Kossler is a top prizewinner in a number of national and international guitar competitions including the Boston Guitarfest, Columbus Guitar Symposium, East Carolina Guitar Competition, MANC Guitar Competition, Texas International Guitar Competition, Music Teacher National Association Competition, and the Appalachian Guitarfest Competition. Kossler's international performance career has taken him throughout the US, Canada, and Central America. He has been a featured artist with numerous concert series including the John E. Marlow Guitar Series (Bethesda, MD), Isle Newell Concert Series (Appalachicola, FL), and the Seven Hills Guitar Series (Tallahassee, FL) among many others. In 2015, his Marlow Guitar Series performance was aired in it's entirety on Classical WETA's weekly program, "Front Row Washington". Recently he performed at Carnegie Hall, premiering new works by Chilean composer, Javier Farias.