School of Business
Dena Hale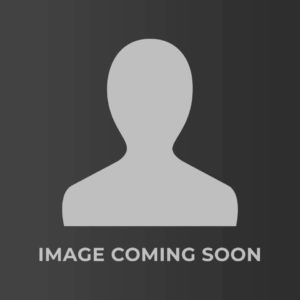 Dena H. Hale earned a triple major (BS degree in business administration, BS degree in marketing, and BA degree in foreign language and international trade) from the Southern Illinois University Carbondale, an M.BA degree from Southern Illinois University Carbondale, and her Doctor of Philosophy Business Administration (PhD) in marketing from Southern Illinois University Carbondale.
Dr. Hale has over 20 years of professional experience in marketing and sales within the services sector. Over the course of her professional career, Dr. Hale has held numerous roles. She has 11 years as a soldier, a non-commissioned officer, and an analyst in the US Army (active), US Army Reserves, and Illinois National Guard,]. She has worked as a sales representative for transportation/logistics firms and radio advertising. Most recently, Dr. Hale has been a successful business owner of a gourmet coffee house, self- and full-service laundromat, and offers sales training and consulting to small businesses.
David Mascio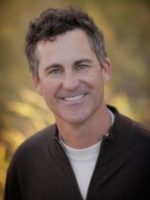 Kevin P. Taylor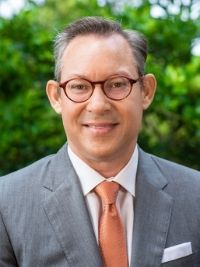 Dr. Taylor has more than 20 years of high-technology industry experience, holding roles from software developer to entrepreneur to CEO. He has twice appeared on the Inc 5000 list of fastest-growing private companies (2010, 2011) and in 2010 was nominated for the CEO of the Year award by the Illinois Technology Association. Today, he is actively involved in early-stage venture capital and frequently provides strategy consulting to startups. As an educator, in 2011, he was awarded the Coleman Fellowship for innovation in teaching entrepreneurship.
College of Arts and Sciences
Raisa Ankeny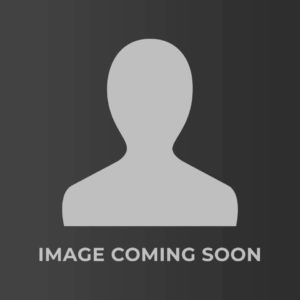 Chesya Burke
Chesya Burke is an Assistant Professor of English and U.S. Literatures. Having written and published over a hundred fiction pieces and articles within the genres of science fiction, fantasy, comics, and horror, her academic research focuses primarily on the intersections of race, gender, and genre.
Corie Charpentier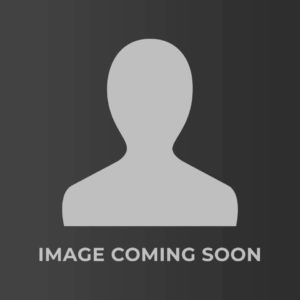 Dr. Charpentier is a marine biologist who pursues research in the ecology and physiology of coastal animals. Prior to her arrival at Stetson, she taught courses in biology and marine science at Ransom Everglades School. She is enthusiastic about science education and strives to provide opportunities for Stetson students and the community to engage with marine life, biology, and the scientific process.
Luke Corwin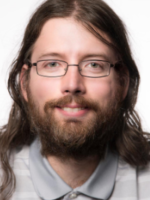 Professor Corwin was born in Wisconsin and graduated from high school in Independence, WI in 1999. He received my undergraduate degree at the University of Minnesota – Twin Cities in 2003. He spent my sophomore year studying abroad at the University of Melbourne in Australia.
After earning his Ph.D. at Ohio State University, he worked for Indiana University and the South Dakota School of Mines and Technology before moving to Stetson in the fall of 2020.
Sarah Cramer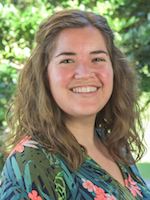 Sarah Cramer uses qualitative methods to explore the human dimensions of alternative food networks. She is particularly interested in examining school gardens as agents of change within the food system and the public education system.
Justin Dee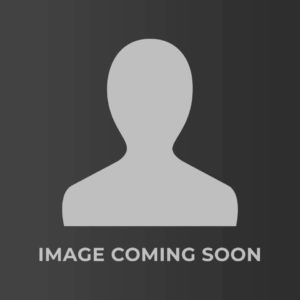 Dr. Justin Dee grew up in Longwood, He earned his Biology BS degree from FAU. Dr. Dee became interested in plant ecology, researched the conservation of FL Everglades, and the FL scrub habitat. He earned his Ph.D. from Oklahoma State University studying growth rings in plants
Joe Del Rocco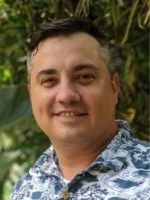 Joe Del Rocco is passionate about teaching STEM curricula. He merges industry experience and relevant theory with inclusive research-backed teaching principles, in order to harness the intrinsic motivation of his students. Joe cofounded Cacti Council, a 501(c)(3) non-profit organization dedicated to computer science education and outreach.
Kyle Dickey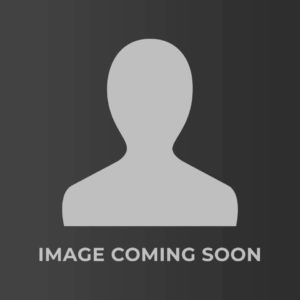 Kristine Dye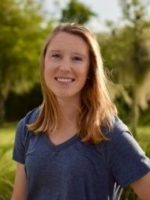 Dr. Dye is a molecular and cellular biologist who investigates mechanisms by which viruses perturb normal cellular functions resulting in the development of disease and/or cancer. She believes having the perspective of disease allows you to gain a greater understanding and appreciation for the beauty and complexity of Biology. She has a strong belief that topics relating to biology, virology, evolution, and cancer should be accessible and explored by everyone, rather than the few. Such understanding allows students to view the world and its current issues and discoveries in a different, more appreciable light.
Sam Houston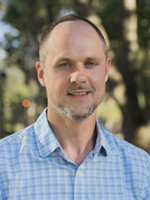 Sam Houston specializes in Muslim ethics and comparative religious ethics with a focus on the Middle East/North Africa region. His current work analyzes the role that Islamic mysticism, or Sufism, has played in providing Islamic activist movements with models and practices of ethical formation. Other research interests include African American Islam, Christian-Muslim relations, and modern political ethics. He spent two years teaching English in Abu Dhabi, UAE, during which time he traveled extensively throughout the Middle East. In 2013, he was awarded a U.S. State Department-sponsored Critical Language Scholarship to study Arabic in Morocco. He earned his Ph.D. from Florida State University, an M.A. in philosophy from Boston College, a Master of Divinity from Princeton Theological Seminary, and a B.A. from Baylor University.
Erik Johnson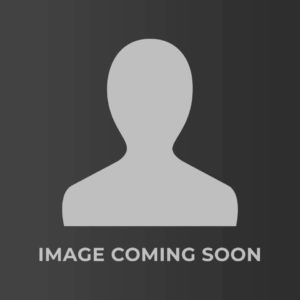 David Johnson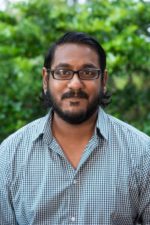 David T. Johnson is the Brown Teacher-Scholar Fellow in Developmental Writing and Writing Center Studies. His primary areas of interest include rhetorics of race, antiracist composition pedagogies, and allyship in writing center practice. He received his PhD in English Rhetoric and Composition from Ohio University (OU) in 2020. His dissertation research included two qualitative studies on cultural competencies and racial literacy themed writing courses, respectively. The course design and data gathered from the former supported a curricular shift in the First-Year Writing Program at OU. His ongoing scholarship is grounded in teacher research emphasizing the importance of social justice and liberatory goals in writing instruction. And his most recent coauthored work on learning transfer in graduate education was published in Composition Studies (Spring 2020, 48.1).
Working in the Writing Program, he will help enhance and reconfigure the developmental writing course at Stetson, offer strategies toward incorporating antiracist pedagogies and assessment practices among Stetson faculty, support the university Writing Center as the Assistant Director, and teach classes in both developmental writing and his specialization on language and race.
Boris Litvin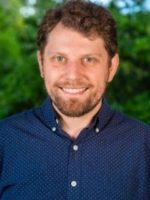 Boris Litvin received a Ph.D. in Political Science from Northwestern University in 2019. His research extends across modern political thought, focusing especially on the relationship between rhetoric and democratic theory. Specifically, Boris's work investigates how modern political thinkers thematize spectators and spectatorship in their conceptions of "the people," in turn connecting these discussions to authors' efforts to engage their own audiences in new ways. Boris's book manuscript, You the People: Political Theory and the Construction of Popular Audiences, locates these engagements in the theoretic and literary works of Niccolo' Machiavelli, Jean-Jacques Rousseau, and Hannah Arendt.
Boris's scholarly publications have appeared in the European Journal of Political Theory and the Review of Politics, and his commentary connecting political theory to contemporary political events have appeared in the New Statesman. Boris mainly teaches courses in political theory and political philosophy.
Janardan Mainali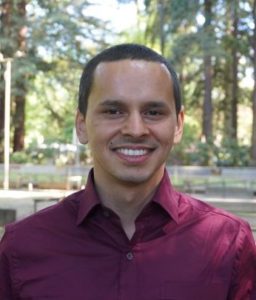 Janardan was born and raised in a remote mountainous village in Nepal. He was motivated to explore natural systems and their relationships to society from his upbringing in a farming household. He finished his high school from the village there and completed his BS and MS from Tribhuvan University, Nepal. He was awarded a Fulbright scholarship to study a second MS at the University of North Carolina Wilmington. He received a Ph.D. from Portland State University. He is a member of the American Association of Geographers and the American Geophysical Union. He wishes to foster a broad relationship within and beyond the Stetson community through collaborative research, service, and teaching.
Elizabeth Plantan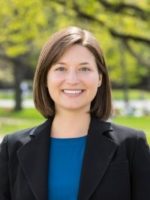 Dr. Elizabeth Plantan is an Assistant Professor of Political Science at Stetson University. Prior to joining the faculty at Stetson, she was a China Public Policy Postdoctoral Fellow at the Ash Center for Democratic Governance and Innovation at Harvard Kennedy School from 2018-2020. Her current book project examines environmental activism in China and Russia. Dr. Plantan received her Ph.D. in Government from Cornell University. In addition, she holds an M.A. in Russian & East European Studies from Indiana University Bloomington and a B.A. in Government and Russian & East European Studies from Wesleyan University in Middletown, CT.
Lisa Robison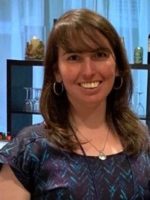 Dr. Lisa Robison is a behavioral neuroscientist whose primary interests lie in determining how engaging in healthy behaviors (e.g. exercising, eating a healthy diet) can promote brain health and reduce the risk of diseases with a neurobiological basis, including neuropsychiatric and neurodegenerative diseases. Unfortunately, many of these diseases, such as addiction, mood disorders (e.g. anxiety, depression), and Alzheimer's disease, lack cures or even treatments that are universally highly effective. Therefore, investigation of these modifiable lifestyle factors is of utmost importance, not only to determine if they can be used to prevent and/or treat brain-based diseases but also how, as doing so may allow us to identify novel targets for treatment. Additionally, she is interested in how biological factors, such as an individual's sex and age, may influence responses to these lifestyle interventions. This research may therefore help pave the way for sex-specific medicine. Dr. Robison has primarily used rodent models, behavior testing, neuroimaging, and biochemical techniques in her past work.
Matthew Shannon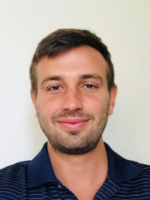 Matthew grew up in Pittsburgh, PA and obtained his undergraduate degree in chemistry at the University of Pittsburgh. He then earned his PhD in physical chemistry at The Ohio State University (OSU) under the supervision of Dr. Christopher Jaroniec. At OSU, he used solid-state Nuclear Magnetic Resonance (NMR) to probe the structure and dynamics of biomolecules (e.g. – chromatin and prion amyloids). After obtaining his PhD, he began his academic career at Denison University. In his two years at Denison as a Visiting Professor, he gained invaluable experience conducting research with undergraduates and teaching introductory chemistry and biochemistry courses. He is excited to bring his interdisciplinary background to Stetson beginning in the fall of 2020. He also enjoys volleyball, basketball, running, watersports, and spending time at the beach. He hopes to find time to do all these activities in sunny Florida.