School of Business
Carol Azab

Dr. Carol Azab earned her PhD in marketing from Southern Illinois University. She received her bachelor's and master's degrees in business administration from the Faculty of Commerce of Alexandria University in Egypt. Her area of research focuses on service recovery and international marketing. She won the Sharon Beatty Best Services Dissertation award.

Dr. Azab loves working with students and comes with extensive teaching experience. She taught as an Assistant Professor at the University of Wisconsin Eau Claire and an instructor of record at Southern Illinois University. She also taught as visiting Lecturer at the School of Management and Economics, Vaxjio University, Sweden and assistant lecturer at Alexandria University Egypt. Dr. Azab also did consultancy work in Egypt and was part of research project team for World Bank and United Nations Development Program. Dr. Azab went to the German School in Alexandria and can speak German, English, French and Arabic fluently.
Randall Croom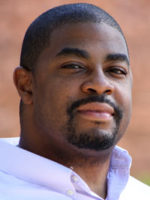 Dr. Randall Croom worked in private industry in product management for a life sciences company and in distribution management for a Fortune 100 retailer after completing undergraduate and graduate work at the Sybil C. Mobley School of Business and Industry at Florida A&M University.
Tom Fediuk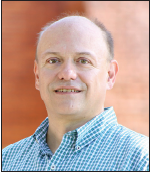 Tom is a contributor, co-founder, Chief Impact Strategist, and resident Advocatus Diaboli for Impact Capitalist. He is a founding Principal at Family Enterprise Resource Management, Ltd. Co., a research and advisory firm working with family businesses and enterprises. Tom is the author of the Righting on a Wall blog. Tom received his Ph.D. from Michigan State University in Communication. He has taught at Michigan State University, University of Michigan, University of Minnesota Duluth, Illinois State University, Aarhus School of Business (in Denmark – which is labeled as a Social Democracy – ask him about his experiences/thoughts on that), and Stetson University.
Elizabeth Galloway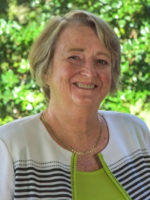 Elizabeth (Libba) Galloway has enjoyed a comprehensive career as a lawyer, business executive and university instructor. She has served as a partner in the Business and Finance Department of Taft, Stettinius & Hollister, a national law firm based in Cincinnati; deputy commissioner and chief legal officer of the Ladies Professional Golf Association (LPGA); and executive director of the Professional Association of Athlete Development Specialists (PAADS).
Kelly Hall

Dr. Hall is a dedicated educator and researcher in the areas of leadership and human resource management. She draws on her combination of academic training and industry experience in management and talent development to deliver exceptional experiences for graduate and undergraduate students. She promotes high-impact learning strategies and fosters quality connections with students within and beyond the classroom.
Bill Jackson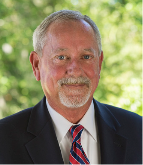 Mary Jo Jackson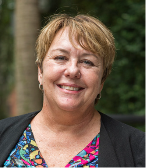 Randy Kuhn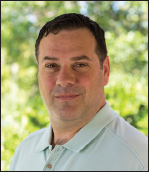 Joy McGuirl-Hadley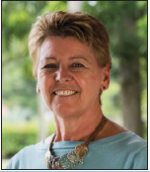 College of Arts and Sciences
Nadine Bascombe
Madison Creech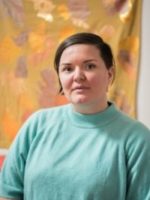 Madison Creech was the 2018-19 Fountainhead Fellow in the Department of Craft and Material Studies at Virginia Commonwealth University. She holds an MFA in fibers from Arizona State University and a BFA and BS in textile, merchandising, and fashion design from the University of Nebraska-Lincoln. She has served as a faculty associate at Arizona State University, instructing surface design, and served as the 2016-18 Brown Visiting Teacher-Scholar at Stetson University teaching digital art and textile art courses.
Creech has held residencies at Metro Community College Prototype Lab in Omaha, Nebraska, Houston Center for Contemporary Craft in Texas, and Techshop in Chandler, Arizona. Her work has been widely exhibited across the country, and she has been the recipient of a number of distinguished awards, including the Juror's Award from the Surface Design Association's Explorations exhibition, the Rudy Turk Award for History in American Craft from ASU, and the Mary Beason Bishop and Francis Sumner Merit Scholarship from the Haystack Mountain School of Crafts.
Heather Edwards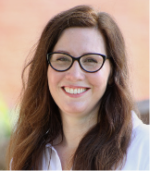 Michael Eskenazi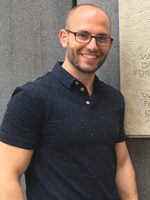 Dr. Eskenazi completed his doctoral degree in experimental psychology at Kent State University. As an undergraduate, he was educated in the liberal arts tradition while majoring in psychology and Spanish. He enjoys working closely with students in his reading and eye-tracking lab and mentoring senior research projects.
Song Gao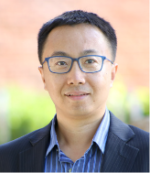 Vernita Glenn-White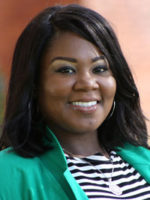 Vernita Glenn-White is currently an assistant professor of education. Prior to joining Stetson University, she served as a District Mathematics Specialist for the Office of School Transformation with Orange County Public Schools.
Antonio Golan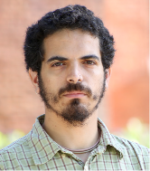 Sharmaine Jackson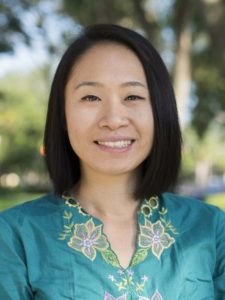 Sharmaine Jackson holds a PhD in sociology from the University of California, Irvine, a Juris Doctor from Rutgers Law School, and a BA in women's studies from the University of Colorado, Boulder. Most recently, Jackson has been a postdoctoral associate in the Department of Sociology at Yale University, where she has conducted research with the Urban Ethnography Project. Her areas of expertise include urban ethnography, youth street gangs and subcultures, violence and the state, deviance, and Australian racial and ethnic relations.
Shun Kiang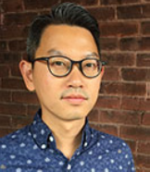 Holley Lynch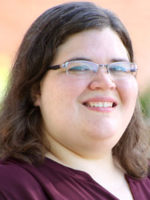 Holley Lynch received her PhD in physics from Vanderbilt University and worked as a postdoctoral researcher in bioengineering at the University of Pittsburgh. She enjoys teaching and researching the physics of tissue migration. She finds the mechanics of biological tissues particularly interesting because they are a unique material: not quite a solid or a liquid and self-propelled. In addition, determining the basic mechanics of tissue migration will help inform efforts to engineer organs and to create therapies that deter cancer metastasis. Lynch's research involves both "wet" work with cells and computational work to automate data analysis and compare experimental data with physical models. She looks forward working with students interested in conducting research at the interfaces between biology and physics and between experiment and theory.
In addition, determining the basic mechanics of tissue migration will help inform efforts to engineer organs and to create therapies that deter cancer metastasis. She looks forward to working with students interested in conducting research at the interfaces between biology and physics and between experiment and theory.
Danielle Palow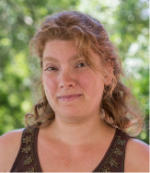 Melissa Parks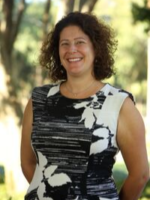 Melissa Parks is currently an assistant professor of education at Stetson University. Formerly, she was a National Board Certified elementary school teacher practicing in both in Florida and Massachusetts. She is passionate about teaching and believes in the power of a positive classroom built around the foundation of learning activities built to foster and engage students in exploring, and expanding, their natural curiosities. In addition to her teaching, she is an area director for the Florida Association of Science Teachers and serves on the Outstanding Science Trade Books Panel of the National Science Teachers Association.
Delphine Pinet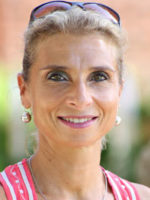 Dr. Delphine Prevote Pinet was born and grew up in France. Her major was Physics Chemistry. She obtained her PhD in Organic Chemistry in Toulouse, South of France at the University of Paul Sabatier. She moved to the US with her family early this year. Her PhD was focused on the synthesis and the reactivity of the phosphorus-based macromolecules called " dendrimers ". She was part of the pioneer team synthesizing the phosphorus dendrimers worldwide. Her primary research interest is focused on the various applications linked with the dendrimers.
Dr. Prevote Pinet has a strong teaching experience in general chemistry, physic-chemistry, and organic chemistry. She is really keen on teaching especially for students starting university in order to explain their chemistry basis supported by many practical exercises. Also, she particularly enjoys supervising master and/or PhD students, more specifically, helping them find new ways of synthesizing new molecules and developing their own research abilities. She enjoys traveling, cooking, and the Floridian lifestyle.
Nicole Porther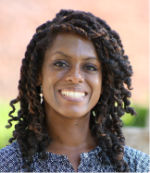 Amandine Pras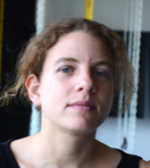 Grace Ramsey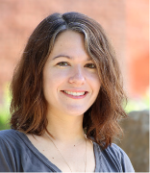 Juan Reyes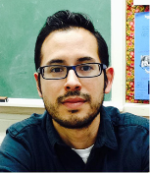 Lou Sabina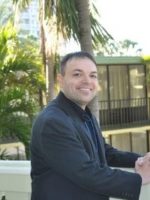 Lou L. Sabina is currently an assistant professor in the Department of Education at Stetson University in DeLand, Florida, where he teaches courses in educational leadership. He has been in education for the past 19 years and has served as a business, mathematics, computer science, economics, and social studies teacher, as well as an elementary school administrator.
Sabina is a master reviewer with Quality Matters and had reviewed over 100 online courses for accreditation. He has worked for Pearson with educational test development and has worked in accreditation in his three previous positions. In July 2019, Sabina was named the National Education Finance Association representative for Florida, which allows him to expand his research and policy interests to Florida Public Education. Sabina's hobbies include collecting video games (where he owns one of the 10 largest video game collections in the United States), traveling across the United States to amusement parks, saving and rescuing cats, professional wrestling, and wine tasting. Sabina and his wife, Kiara, currently reside in DeLand, Florida.
Melissa Shaddix Doerfeld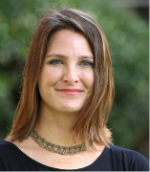 Steven Smallpage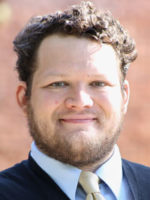 Steven Smallpage's main research areas are empirical political psychology, American political culture and development, and the history of normative political philosophy. He has coauthored forthcoming research on the importance of American political values on polarization. His current book project examines the historical, philosophical, and empirical aspects of conspiracy thinking in the American mass public.
Ben Tanner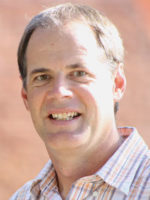 Ben Tanner is a field-oriented environmental geoscientist and outdoor enthusiast who seeks to inspire the next generation to appreciate and preserve our natural areas through the hands-on study of earth places and materials.
Petros Xanthopoulos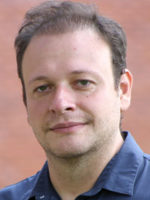 Dr. Xanthopoulos received his PhD and MSc from Industrial and Systems Engineering Department at the University of Florida and a Diploma of Engineering from the Technical University of Crete, Greece. His teaching and scholar interests include the areas of big data analytics, data mining, optimization and operations management. He has served as assistant professor and Lockheed Martin faculty fellow at the University of Central Florida.
Dr. Xanthopoulos's research has appeared in journals like Omega, Annals of Operations Research, Expert Systems with applications and IEEE Transaction of Information Technology in Biomedicine. His research has been funded by the Florida Department of Transportation and the Office of Naval Research. He is associate editor of Optimization Letter (Springer) and he has served as a reviewer for more than 30 peer-reviewed publications and conferences. He is a member of INFORMS and IEEE.
School of Music
Karen Coker-Merritt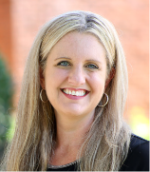 A native of North Carolina, Dr. Coker-Merritt received her Master of Music degree from UNC-Greensboro, and her Doctor of Musical Arts degree in Vocal Performance at Florida State University. She began her professional operatic career with Pittsburgh Opera, studying as an apprentice with opera legends Renata Scotto, Régine Crespin and Renée Fleming. She made her professional operatic debut with Baltimore Opera in 2003.
Lonnie Hevia
Lonnie Hevia holds a D.MA in composition from The Peabody Conservatory of Music, where he studied with Christopher Theofanidis, Nicholas Maw and Michael Hersch. His bachelor's and master's degrees in composition were earned from The Florida State University School of Music, where he studied with John Boda and Ladislav Kubik. Dr. Hevia has presented music in master classes conducted by John Corigliano, Christopher Rouse and Justin Dello Joio, and he has taken individual lessons from Ellen Taaffe Zwilich, Libby Larsen and Chen Yi. His music has been performed throughout the United States by world-class musicians. It has been presented at conferences of the College Music Society, Society of Composers, Inc. and The Midwest Graduate Music Consortium.
The confluence of a variety of influences, Dr. Hevia's music often combines the energy of rock, the melodic lyricism of pop, the harmonic and rhythmic complexities of jazz, the timbres of spectral music and the counterpoint and dramatic form of concert music, all into a unified style that is uniquely his own. While at Peabody, Dr. Hevia earned a second master's degree in music theory pedagogy, and, before his appointment at Stetson, he held teaching positions at Peabody, Towson University and Johns Hopkins University. He has taught music theory, aural skills, keyboard skills, counterpoint, form and analysis, twentieth-century theory, composition, arranging and the history of popular music.
Greg LeFils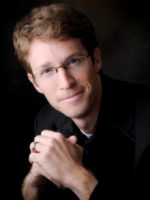 Gregory W. LeFils Jr., PhD, is a visiting assistant professor of choral music education at Stetson University. His duties include teaching music education classes and supervising student teachers. LeFils holds a PhD in music education from The Florida State University where his teaching included assisting with music education, conducting and graduate choral literature classes. As a conductor, he was the assistant conductor of various choral ensembles including the Women's Glee Club, Choral Union, Chamber Choir and the Tallahassee Community Chorus.
LeFils' professional experience includes directing two secondary choral music programs in Florida, conducting The Orlando Chorale and The Orlando Chamber Choir, and singing/soloing with the Festival Singers of Florida. His research interests include teacher effectiveness, music teacher curriculum and training, incorporating elements of teamwork into rehearsals, choral improvisation and choral history. LeFils has presented research and educational clinics throughout the region including the annual conferences of Music Education Associations in Alabama and Florida and other workshops for music educators in central Florida. His dissertation is entitled The History of the Stetson University Concert Choir. In addition to his roles as researcher and educator, LeFils maintains an active agenda as a speaker, clinician and adjudicator across the region.
Sandra Sanchez Adorno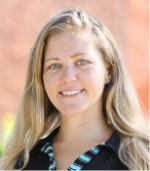 duPont-Ball Library
Molly Brown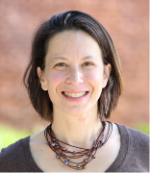 Jennifer Corbin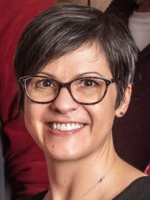 Jennifer Corbin is the Director of Public Services at the duPont-Ball Library. She has worked in public, special, and academic libraries and has as strong background in administering and providing reference services and information literacy instruction. At Stetson, she is responsible for leading the library's public-facing services, including information literacy instruction, reference services, circulation, course reserves, interlibrary loan, and stacks management. She contributes to the library website and manages the library's Research Guides. She also teaches information literacy and library instruction workshops for students in all disciplines and class levels. She works closely with the library's dean and associate dean on administrative issues and planning