School of Business
Sara K. Gramata
Sara K. Gramata, MBA, joins Stetson as an assistant professor of practice and has been named the director of the sport business program. In addition to serving as an assistant professor of practice in marketing, Gramata will use her 25 years of experience in marketing and academia to help ensure the program continues to grow and thrive. The sport business program teaches students to manage, market and monetize the unique aspects of the sport product by engaging fans via traditional and emerging media for the key revenue streams in sport: ticketing, sponsorship, media and licensing.  Gramata's career began as a member of the team responsible for launching the milk mustache campaign. She has worked for numerous sports related organizations including Sports Illustrated, Fila, Nike and The North Face as well as leading corporate brands such as Chrysler, Hewlett Packard and Banana Republic. Most recently, Gramata taught undergraduate and graduate level marketing and sport business courses at Loyola University of Chicago. She holds an MBA from Loyola University of Chicago and an undergraduate degree in journalism from Ohio University.
Juanne V. Greene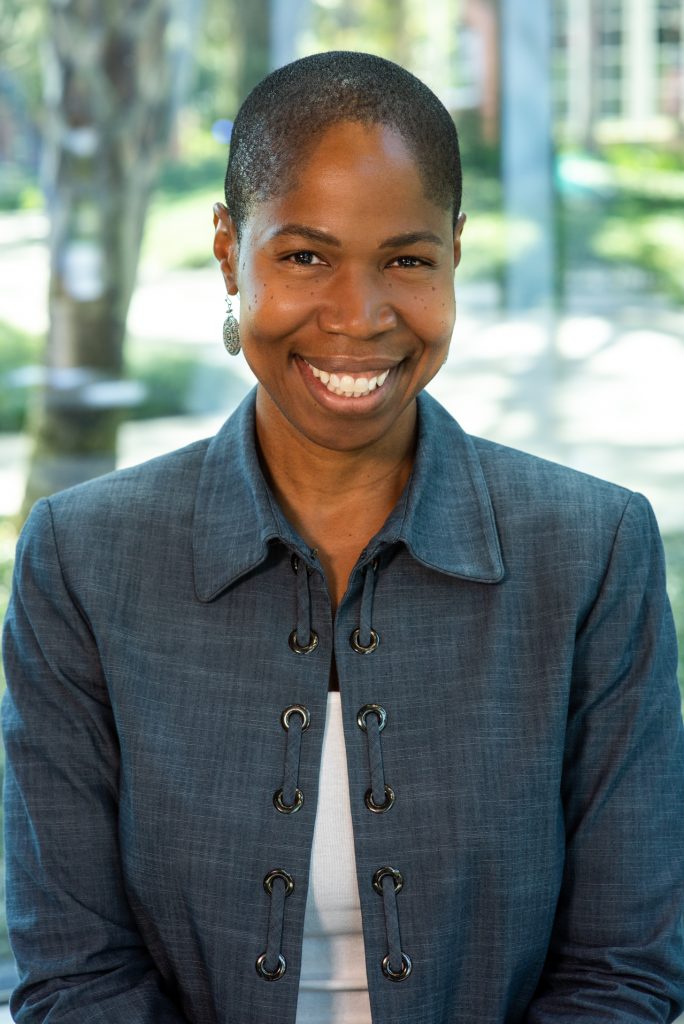 Juanne V. Greene, DBA, joins the School of Business Administration as an assistant professor of human resources management. Greene comes from Kennesaw State University where she served as director of Kennesaw's PhD program. Prior to her career in academia, Greene worked as a change management/human performance consultant for Accenture. She also worked in human resources for GE Capital. In addition to her DBA in management, she holds a Master of Labor and Human Resources from Ohio State University.
Matthew Imes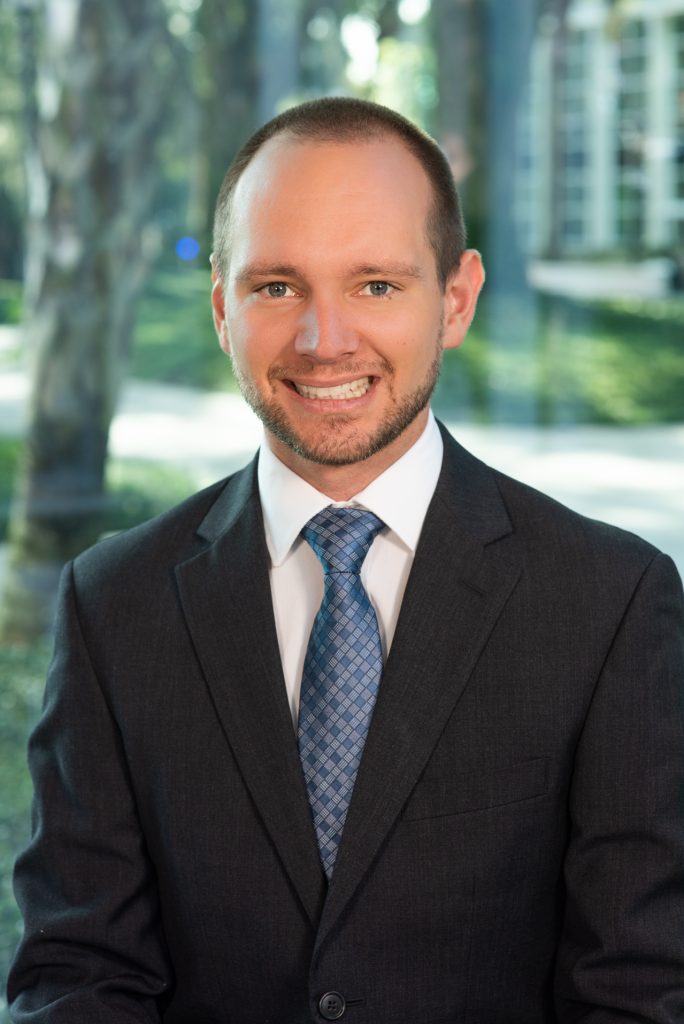 Matthew Imes joined Stetson University as an assistant professor of Finance in the Fall of 2019. Prior to joining Stetson, he completed a masters of finance at the University of Maryland and a Ph.D. in finance at Temple University in Philadelphia, Pennsylvania. His professional background includes internship experience at Merrill Lynch and ITW. In addition to his formal education, Matthew has completed all three levels of the Chartered Financial Analyst program and is an Affiliate member of the CFA institute.
Patrick McNamee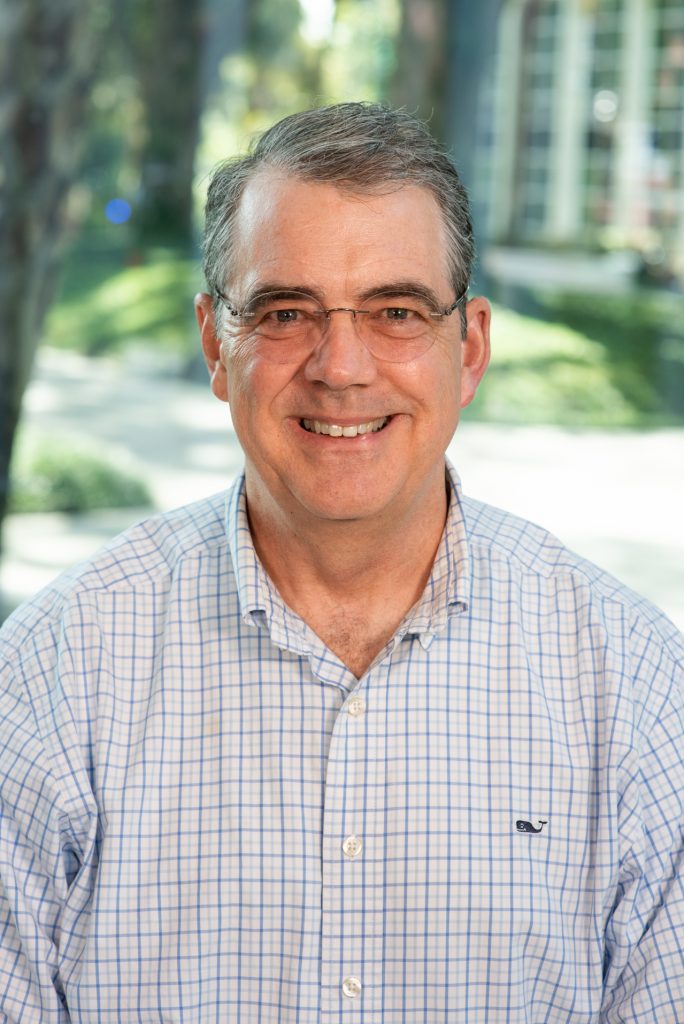 Previously a partner with PricewaterhouseCoopers, Patrick McNamee joins Stetson University as an assistant professor of practice in accounting. A former Jeopardy! champion, McNamee brings a wealth of knowledge to his new role. He has served on the audit standard-setting staff of the American Institute of CPAs, the United States Government Accountability Office, the advisory board for Rutgers University's Continuous Auditing and Reporting Lab, and the Public Company Accounting Oversight Board which sets accounting principles for the U.S. Federal Government.
Erin Nickell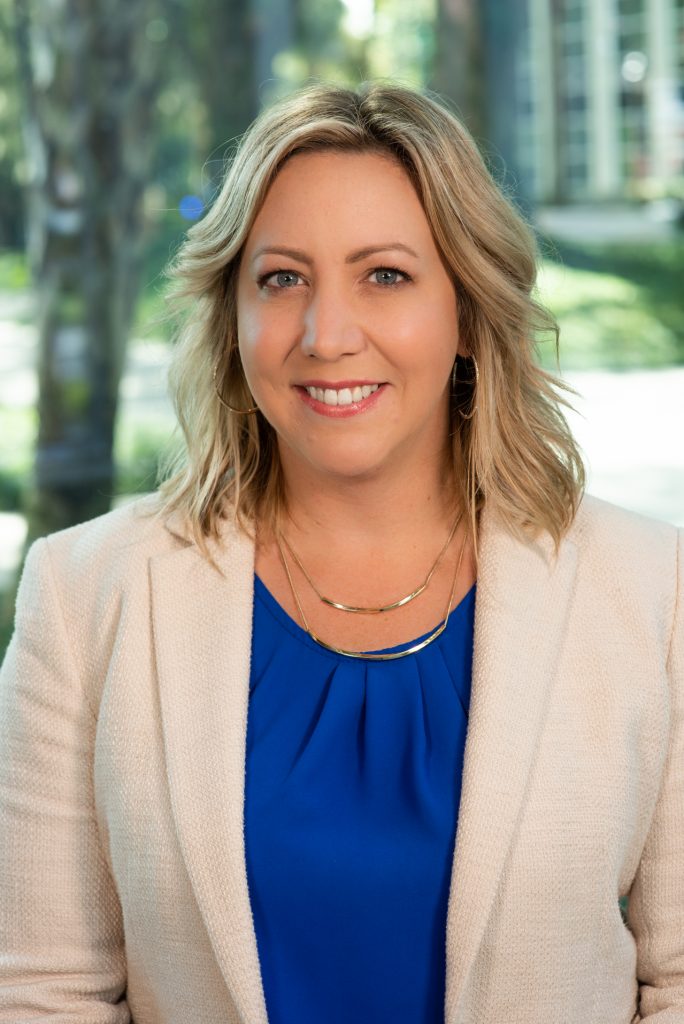 Jay Stryker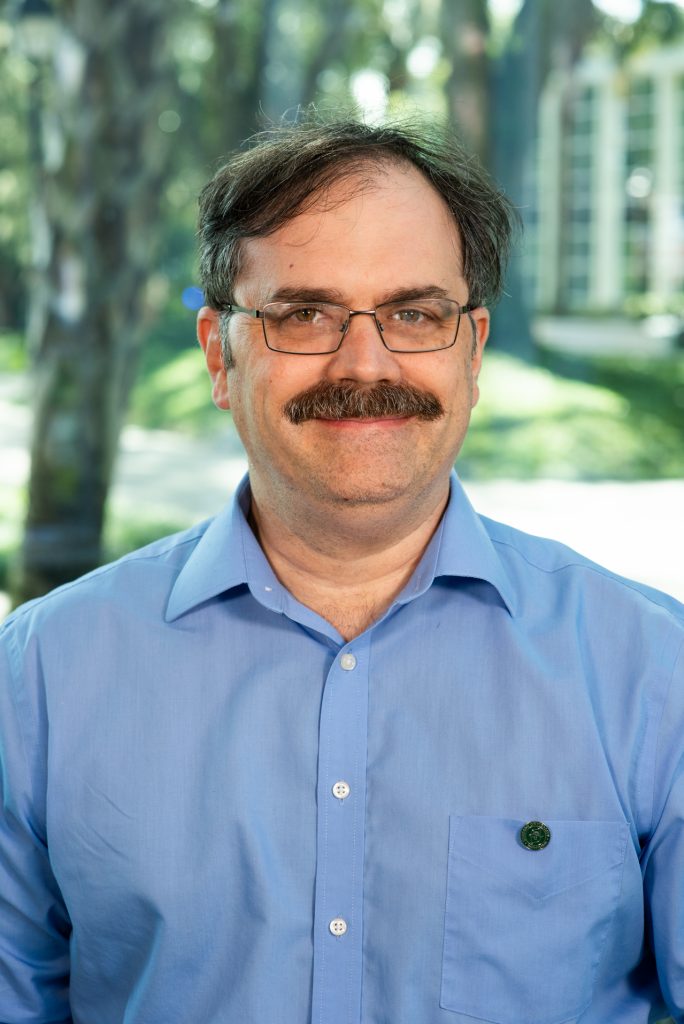 Bud Hanson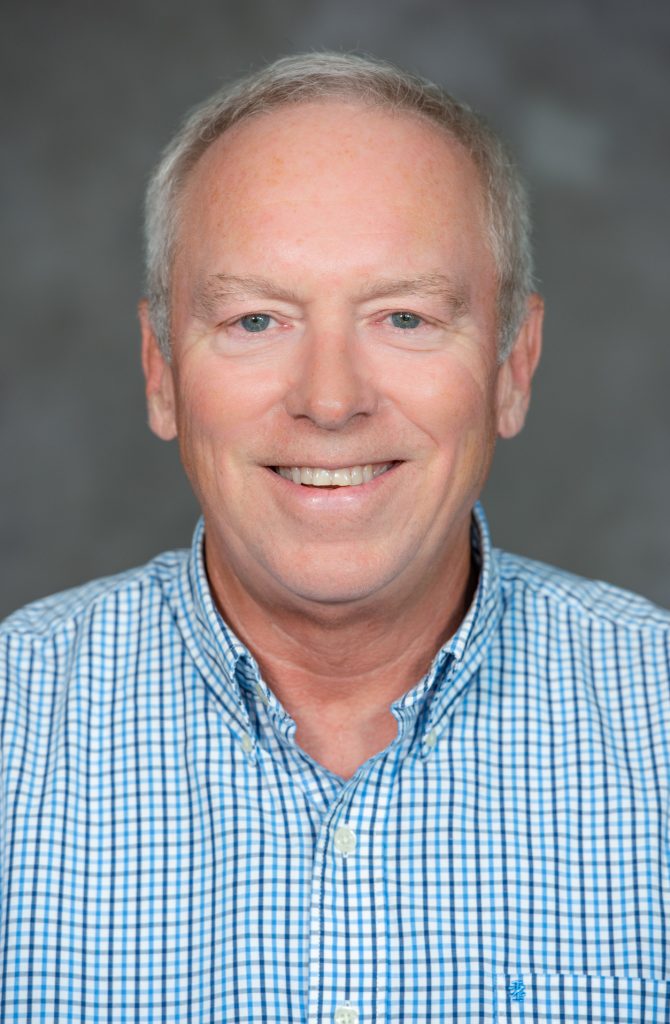 Director of the School of Business Administration. Seasoned executive with more than a 25-year history of achievement developing and directing strategic sales and marketing initiatives in several growing industries. An intuitive leader with acute business acumen and expertise in brand development, consumer insights, and generating sales. Adept at aligning corporate strategy with core business, revenue, and growth goals to enhance ROI.
College of Arts and Sciences
Manahari Adhikari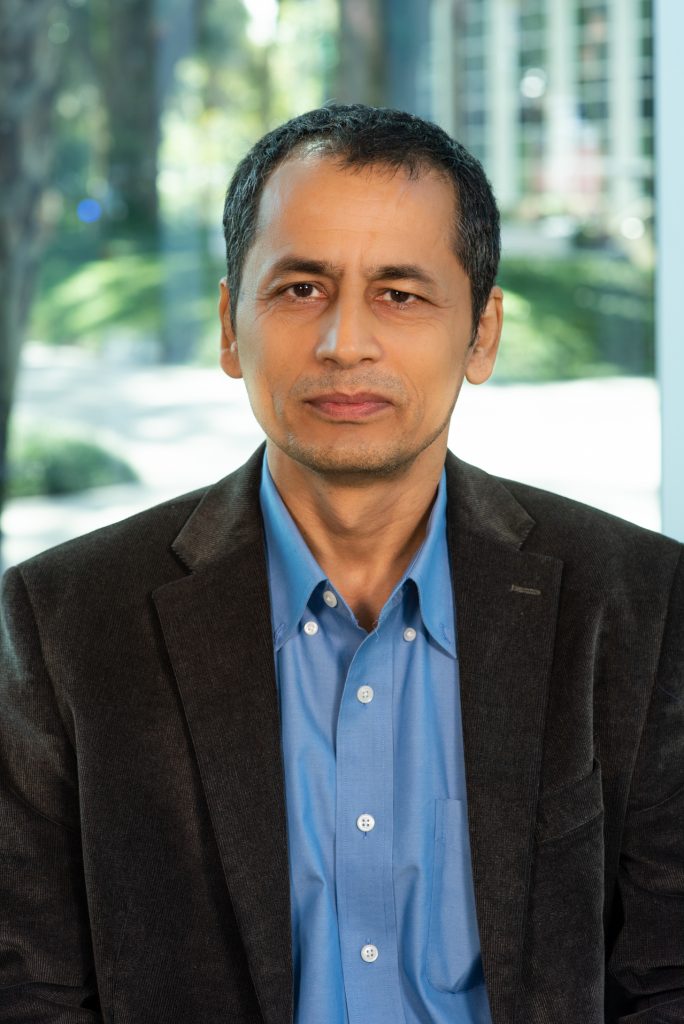 Manahari Adhikari is a Visiting Assistant Professor of English at Stetson. His research interests include self, community, sex, gender, identity, trauma, tears, laughter, grieving, migration, and memory. Among others, he has taught American and British Poetry, Experience of American Fiction, Intellectual History, and Masterpieces of British Literature. In a book-length project, Relational Humanism: A Study in Contemporary American Literature, Adhikari examines the representation of self and community in the literatures of the United States and argues that in their phenomenological account of the self, multiethnic writers view other as an ontological ground for a self's authentic existence. In their schema, the self grows toward authenticity through a dialectic of relationship, but is destroyed if dislocated from the realm of love and relationship. The portrayal of others as ontological moorings to a self's authenticity, Adhikari argues, both questions the dominant narratives of our time that idealize the self as "a priori" and proposes relational humanism as a more humane alternative to the individualistic ethical paradigm of the West. In spare time, Adhikari enjoys listening to music, practicing meditation, walking by the river, and conversing with his wife, children, and colleagues. He teaches courses in World Literature, Reading narrative, and American literature since 1900.
Kathryn Baczeski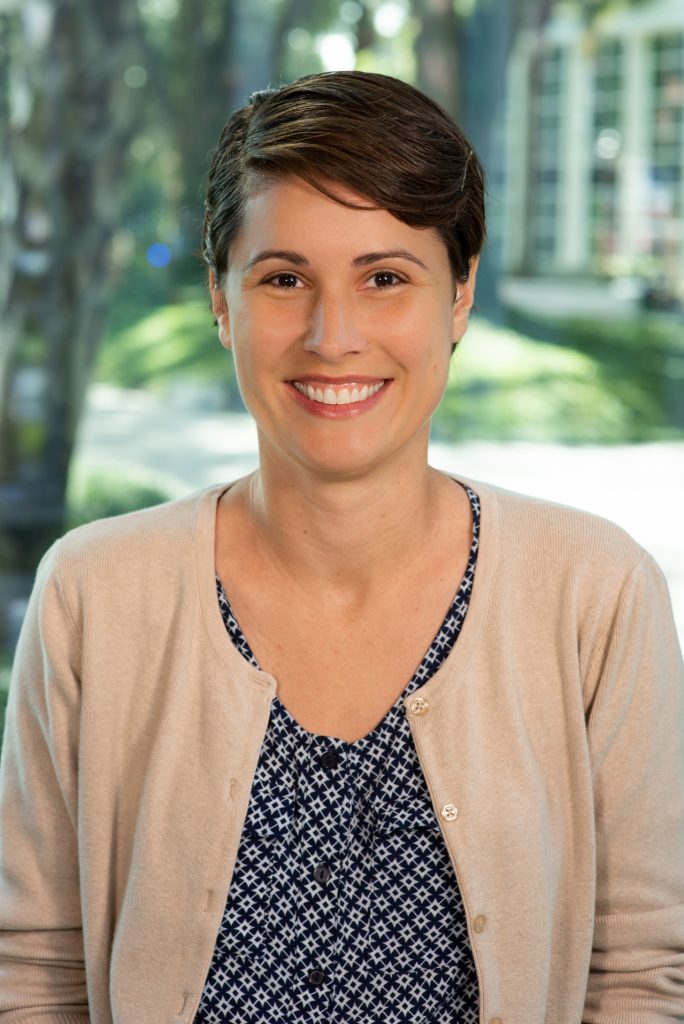 Kathryn Baczeski is a clay-based artist who works with performance, installation and video. She earned her BFA in Sculpture at the University of Connecticut in 2009 and her MFA in Ceramics from Indiana University – Bloomington in 2016. She has had residencies and exhibitions at Guldagergaard in Denmark and the Iowa Ceramics and Glass Studio in Cedar Rapids, Iowa. Most recently, she has shown and curated shows at the National Council on Education for the Ceramic Arts annual conference in Minneapolis and St. Paul, Minnesota. She joins Stetson as a Visiting Assistant Professor of 3D Art.
Sean Beckmann
Sean Beckmann came home to his alma mater as an Assistant Professor of Biology after earning his PhD in Biology from the University of Miami. While a student at Stetson, he had the opportunity to engage in projects and internships that introduced him to field biology and research. This changed his trajectory from becoming a veterinarian to pursuing a career in research, specifically on phylogeography of small mammals. He has spent the last eight years teaching and conducting research with undergraduates that has resulted in numerous conference presentations and posters. His areas of expertise also include mammalogy, molecular ecology, phylogenetics, and population genetics.
Madison Creech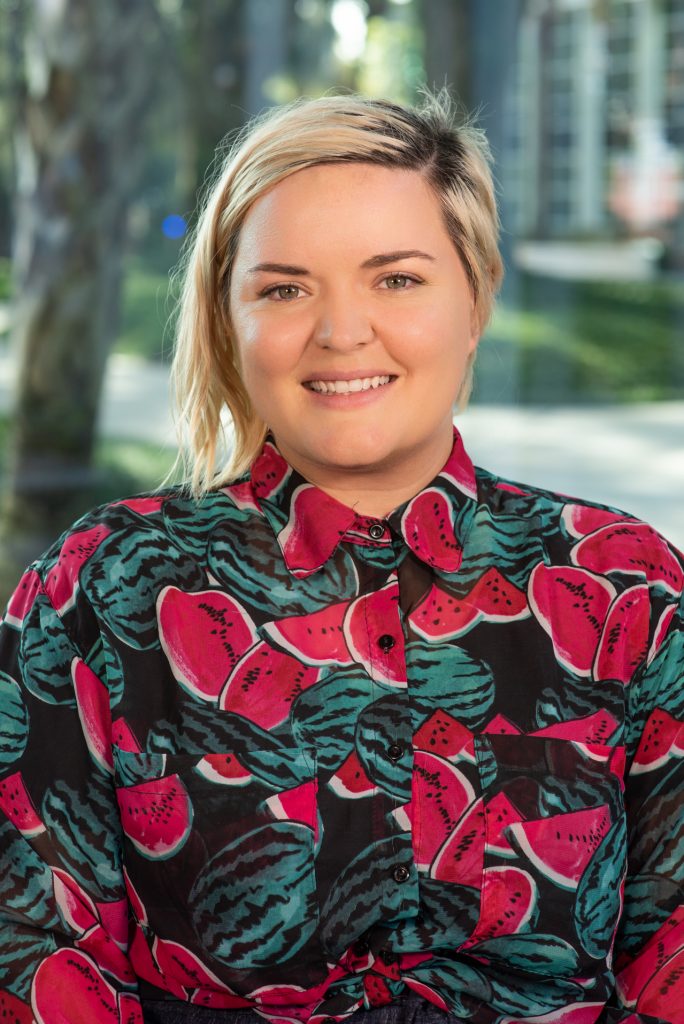 Madison Creech, a multimedia artist with a dedication to mixing digital fabrication with traditional methods, joins Stetson as a Visiting Assistant Professor in Creative Arts. She received a B.F.A. as well as a B.S. in Textile, Merchandising and Fashion Design from the University of Nebraska-Lincoln. Ms. Creech also earned an M.F.A. from the Fibers Program at Arizona State University. She has taught at ASU and worked as a Curatorial Assistant at the Phoenix Art Museum. Ms. Creech also held a residency at the nationally recognized Techshop in Chandler, Arizona. Her research involves the relationship between animal and human.
Jamile Forcelini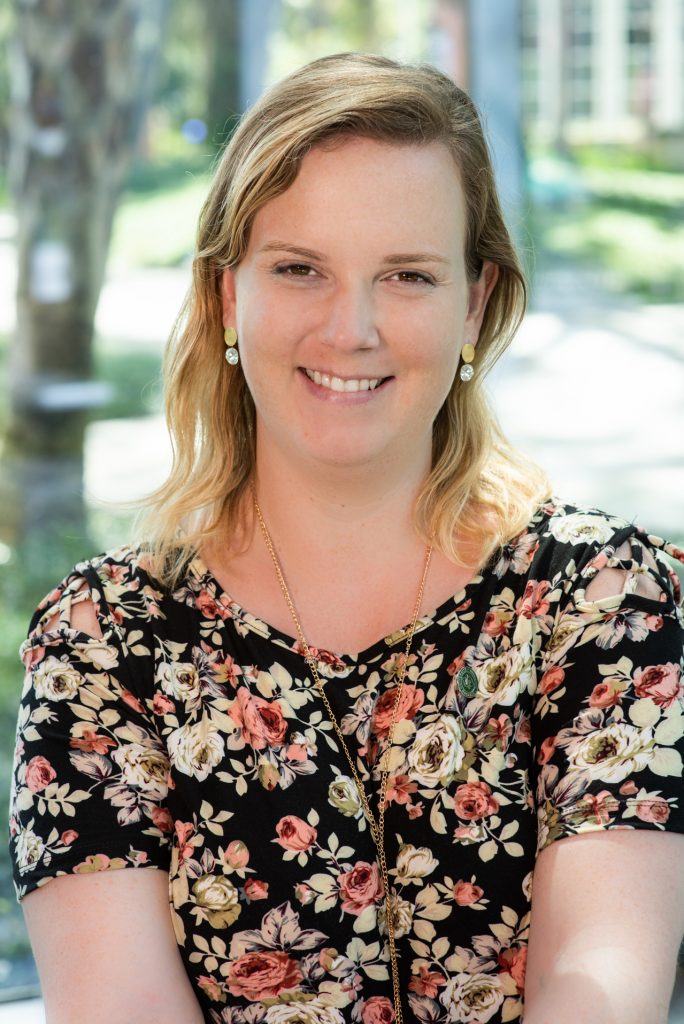 Jamile Forcelini was born and raised in the south of Brazil. She has a PhD in Hispanic Linguistics from Florida State University. She also has a Master's degree in Hispanic Linguistics and a TESOL certificate from Florida State University. She has been teaching languages (English, Portuguese and Spanish) for over 17 years. She has also taught advanced/content courses at different types of local institutions as well as institutions abroad. (i.e., a liberal arts colleges, research universities, language courses, elementary and high schools and study abroad programs). In these different environments, she has been able to interact with all kinds of learners. In the past, she has been the recipient of two Fulbright grants to teach abroad and to promote pedagogical training to local language teachers from public schools in Brazil. Besides her passion and vivid work in teaching and promoting training and certification in language instruction; Jamile focuses on conducting scientific research in areas such as trilingualism, bilingualism and lexical processes in a second or foreign language. She is a Brown Teacher Scholar Fellow.
Sidra Hamidi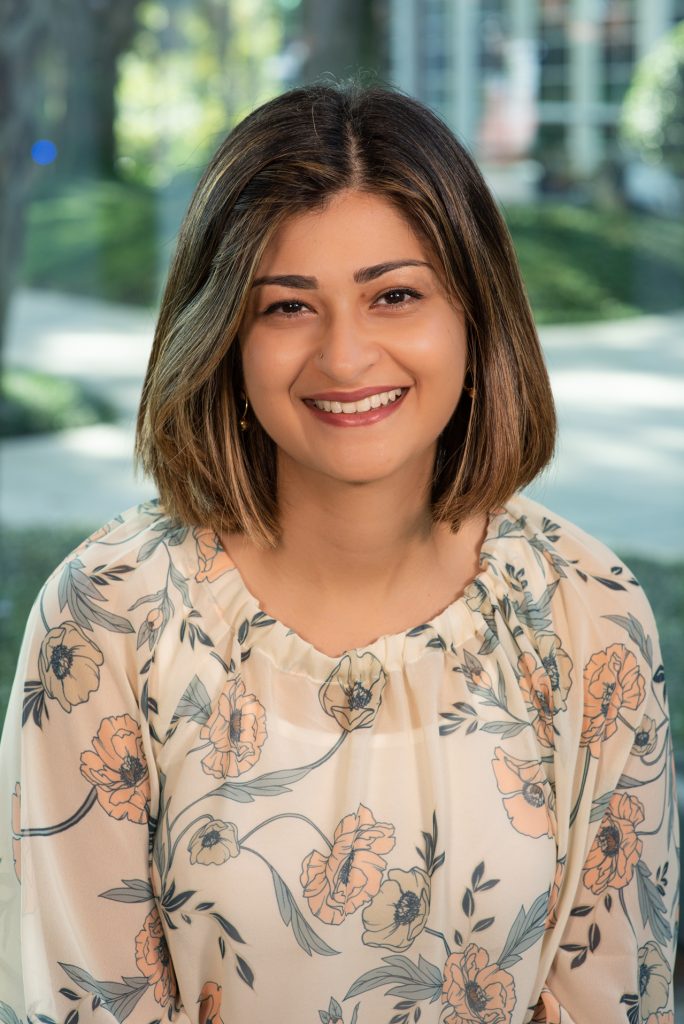 Sidra Hamidi is an incoming Assistant Professor in the Political Science department. She earned her PhD in Political Science from Northwestern University and was a Stanton Nuclear Security Postdoctoral Fellow at the Center for International Security and Cooperation at Stanford University. Her research interests are in international security, nuclear politics, national identity, and discourse. Her current book project explores the politics of the distinction between nuclear and non-nuclear states, particularly as it applies to the nuclear status of Israel, India, and Iran. She is also working on two articles: one that explores the role of international law in the Non-Proliferation Treaty and another on the politics of highly technical processes involved in the production of nuclear materials. She has published in outlets such as the Washington Post and War on the Rocks.
Sam Houston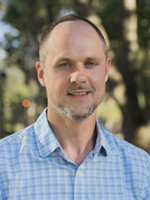 Sam Houston specializes in Muslim ethics and comparative religious ethics with a focus on the Middle East/North Africa region. His current work analyzes the role that Islamic mysticism, or Sufism, has played in providing Islamic activist movements with models and practices of ethical formation. Other research interests include African American Islam, Christian-Muslim relations, and modern political ethics. He spent two years teaching English in Abu Dhabi, UAE, during which time he traveled extensively throughout the Middle East. In 2013, he was awarded a U.S. State Department-sponsored Critical Language Scholarship to study Arabic in Morocco. He earned his Ph.D. from Florida State University, an M.A. in philosophy from Boston College, a Master of Divinity from Princeton Theological Seminary, and a B.A. from Baylor University.
Luca Molnar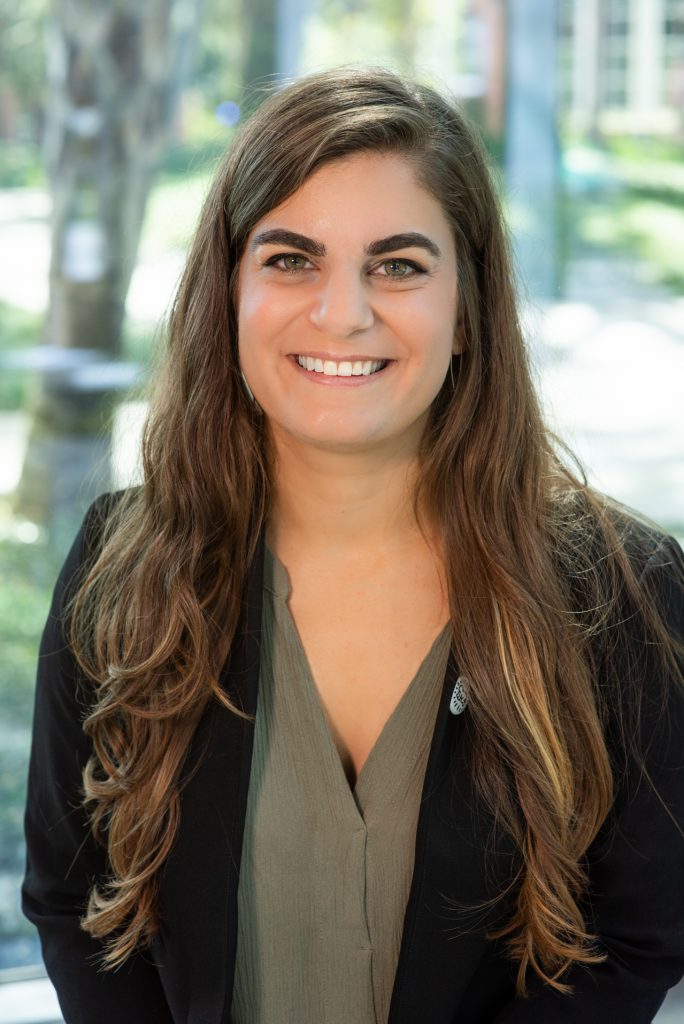 Luca Molnar lived and worked in Jersey City, NJ prior to moving to DeLand. She paints fractured space, pitting continents of pattern against one another as a mirror for societal structures. Molnar derives the composition of recent paintings from maps, both real and imagined. She is interested in our everyday encounters with pattern in domestic spaces, like bathrooms and kitchens. The patterns she paints refer to specific places and histories, drawing from embroidery, quilts and other textiles, wallpaper, and decorative tile. Her paintings make a case for the political nature of the decorative.
Molnar received her MFA from NYU and her B.A. in Studio Art from Dartmouth College. She has held teaching appointments at NYU, Dartmouth College, and the Governor's School of North Carolina. She is an Assistant Professor of Art in the Creative Arts department.
Meredith Palm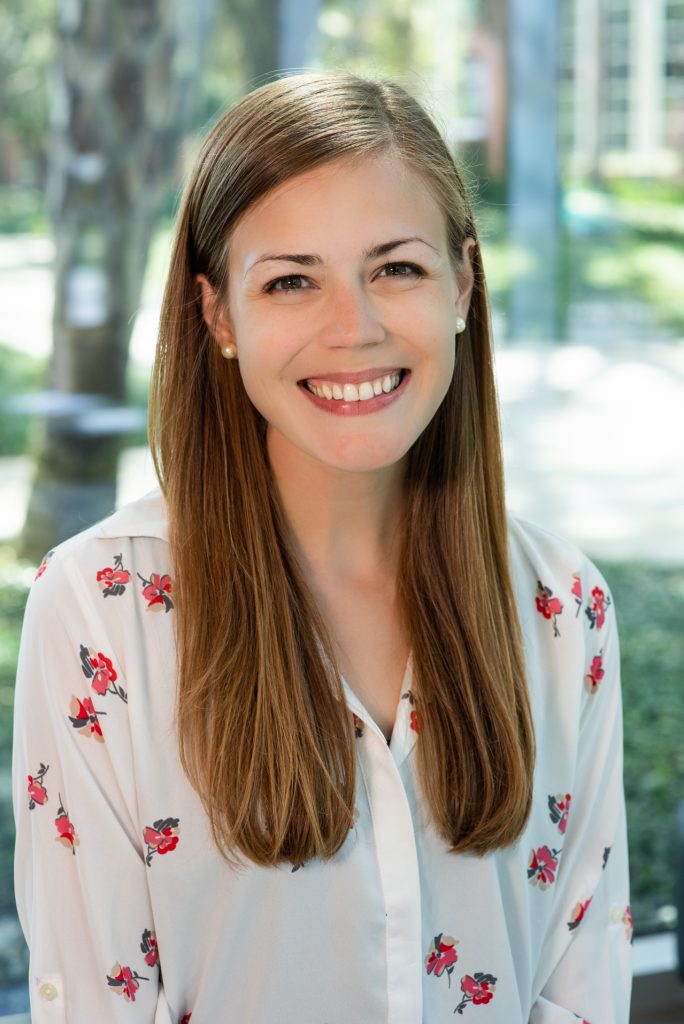 Meredith Palm received her Ph.D. in psychology from Baylor University in Waco, TX, where she had previously received her master's degree. Before completing her graduate studies, Meredith received her bachelor's degree in psychology from Luther College in Decorah, IA. Her research focuses on the development of alcohol use within adolescence and racial/ethnic disparities in substance use and related consequences, frequently using advanced statistical methods with large population datasets to identify unique patterns of substance use development. She is excited to work with Stetson students in the classroom and lab, and looks forward to joining the Stetson community of teachers and scholars as a Visiting Assistant Professor of Psychology.
Lou Sabina
Lou L. Sabina has been appointed Assistant Professor of Education. He holds a Ph.D. from the University of Pittsburgh and an M.S. from Robert Morris University. He also holds an M.B.A. from Oklahoma State University. His area of expertise is educational leadership and his primary teaching and research focus on PK-12 organizational issues in education including staffing, human resources development, succession planning for school administrators, and school finance issues. Current collaborative projects include succession planning work in Florida and comparison of teacher salaries in Oklahoma and Texas.
Alesia Sedziaka
Alesia Sedziaka is a Visiting Assistant Professor of Political Science, actively contributing to Stetson's Program in Russian, East European, and Eurasian Studies.
Her primary area of expertise is comparative politics with a focus on the post-communist world. Her research centers on issues of electoral integrity, protest against election fraud, and perceptions of electoral unfairness in authoritarian regimes. She is an active contributor to the Electoral Integrity Project, founded at Harvard and Sydney Universities to foster collaboration between top scholars and democracy practitioners in the field. As part of the project, she presented her work to diverse audiences including members of the Carter Center, International Foundation for Electoral Systems, and International IDEA. Alesia holds a Ph.D. in Political Science from the University of Arizona and a B.A. in Political Science from Stetson University. She graduated summa cum laude and was a violinist with Stetson Symphony Orchestra and a guitarist with Stetson Guitar Ensemble.
Jean Smith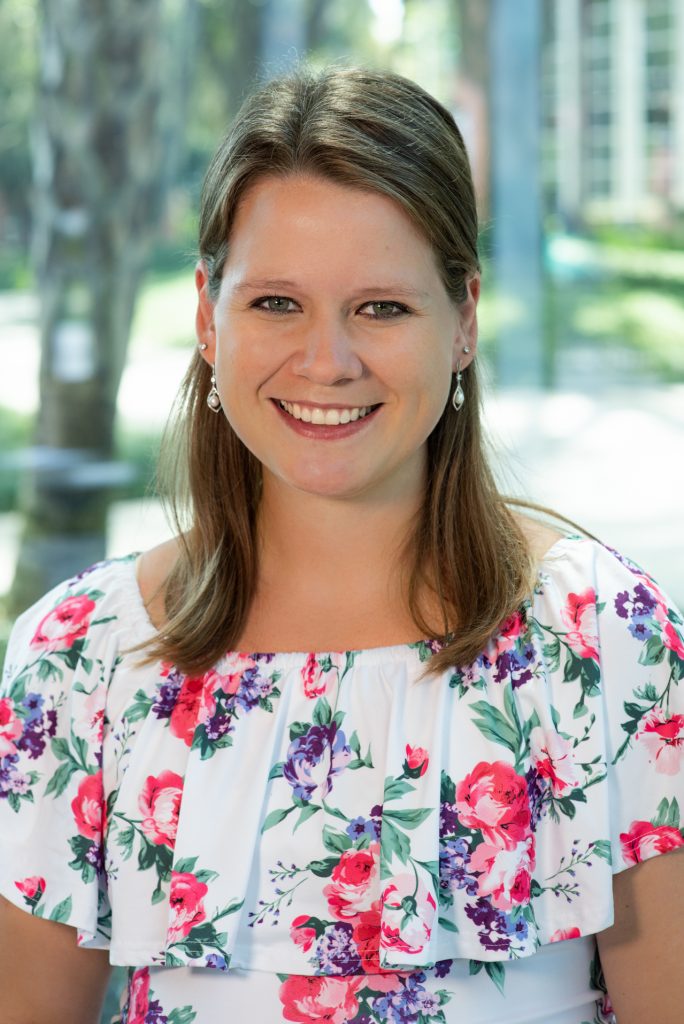 Jean Smith attended The Johns Hopkins University in Baltimore, MD. As an undergraduate she fell in love with molecular biology during an introductory course, and went on to begin her research career studying yeast calcium signaling pathways. She also discovered her passion for teaching while serving as a Teaching Assistant. She went on to pursue her Ph.D. in Molecular Biology at Princeton University. There she continued working on yeast cell biology, ultimately uncovering novel mechanisms for yeast cell fusion resulting in three first author publications. She was very involved with Princeton's McGraw Center for Teaching and Learning, being selected to complete a year-long pedagogy seminar and later hired as a Graduate Teaching Fellow to help train other teachers. After receiving her doctorate, Jean became a postdoctoral fellow at the University of North Carolina at Chapel Hill. She built upon her graduate research experiences by studying the cellular organization of multinucleate cells, including filamentous fungi and mammalian muscle. She also taught an upper level honors seminar for students completing independent research, teaching them to write scientifically and present their research professionally.
Elizabeth Tristano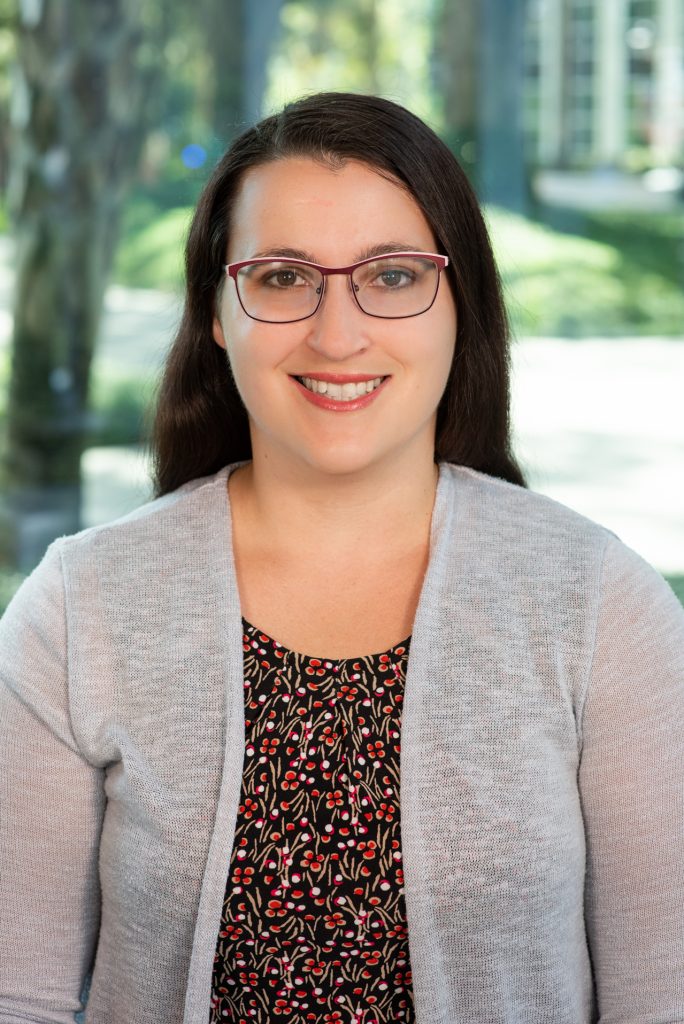 Elizabeth Tristano's coursework and senior research project in biology at Denison University, where she completed her B.S., is what sparked her interest in zoology and ecology, with an emphasis on invasive species. She went on to receive her PhD in zoology from Southern Illinois University, where her research focused on invasive Asian carps, which are a hot topic in the Mississippi River basin. In particular, she was interested in their trophic status and their competitive and predatory interactions with native aquatic species. Most recently, she was the J. Philip Keillor Great Lakes Fisheries Fellow at the Wisconsin Sea Grant Institute, where she worked with the Wisconsin Department of Natural Resources to collect information regarding the potential negative effects of stocked splake (a hatchery-produced hybrid of lake trout and brook trout) on native Lake Superior trout populations. The aim was helping the state of Wisconsin decide whether to continue to stock splake in the future. She is delighted to join the Stetson community and to continue work with introduced and invasive species, with an emphasis on the effects of invasives on native species and the management implications of species introductions.
School of Music
Jamie Clark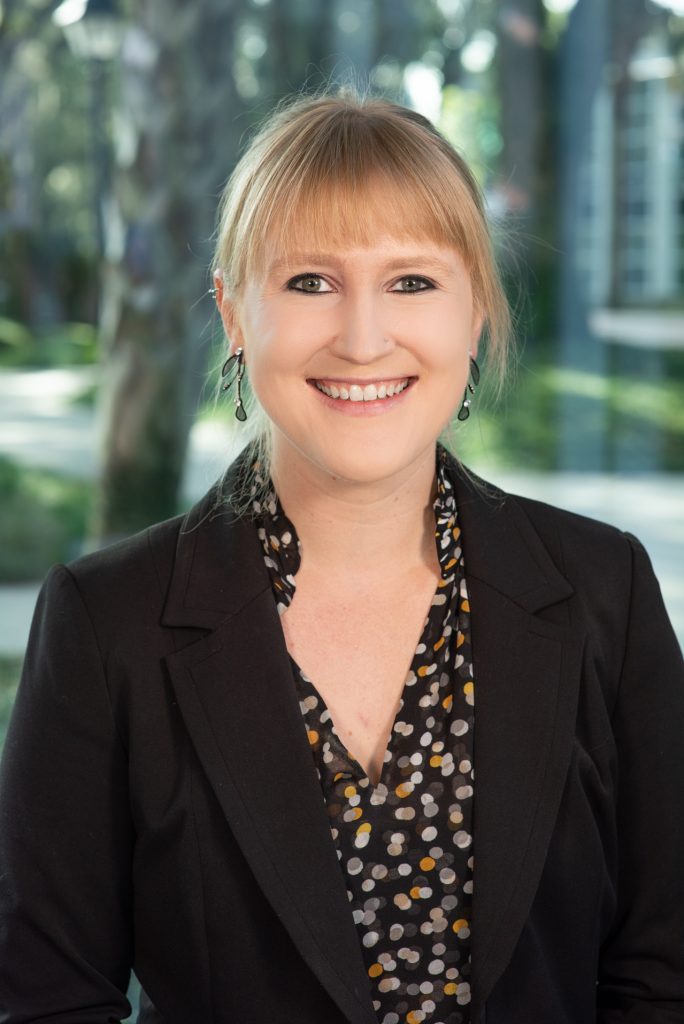 Dr. Clark comes to Stetson from the prestigious New England Conservatory in Boston, MA and Philips Exeter Academy in Exeter, NH. Dr. Clark is originally from Colorado and holds degrees from the Eastman School of Music and received her Doctor of Musical Arts Degree from New England Conservatory. As a performer, Jamie has concertized throughout North America, South America, Europe, and Asia as a recitalist and chamber musician. She has performed solo and chamber music recitals in venues such as Carnegie Hall's Weill Recital Hall. Both an enthusiastic chamber musician and entrepreneur of collaborative outreach programs, Jamie is a Co-Founder and Co-Artistic Director of the Flatirons Chamber Music Festival, a non-profit organization based in Colorado. Jamie has also participated in a variety of international music festivals including Thy Chamber Music Festival in Denmark, The Holland Music Sessions, the London Masterclasses, and Violoncelles á Fontfroide in France. Her commitment to community engagement has led to collaborations with the Music For Food initiative in Boston, the New England Conservatory Community Partnerships Program, the Second Chance Center in Denver, and Attention Homes in Boulder. A passionate advocate for interdisciplinary collaboration between performer and scholar worlds, Jamie has written a series of scholarly papers including The Art of Rehearsing: A Multidimensional Study in Rehearsing String Quartets, Schoenberg Quartet No. 2: Between the Twilight of Tonality and the Dawn of Early Expressionism, Schumann's Fünf Stücke im Volkston: An Intricate Network of Implications and the Consistency of Meaning, and Finding Schubert Among the Haystacks.
duPont-Ball Library
Hunter Murphy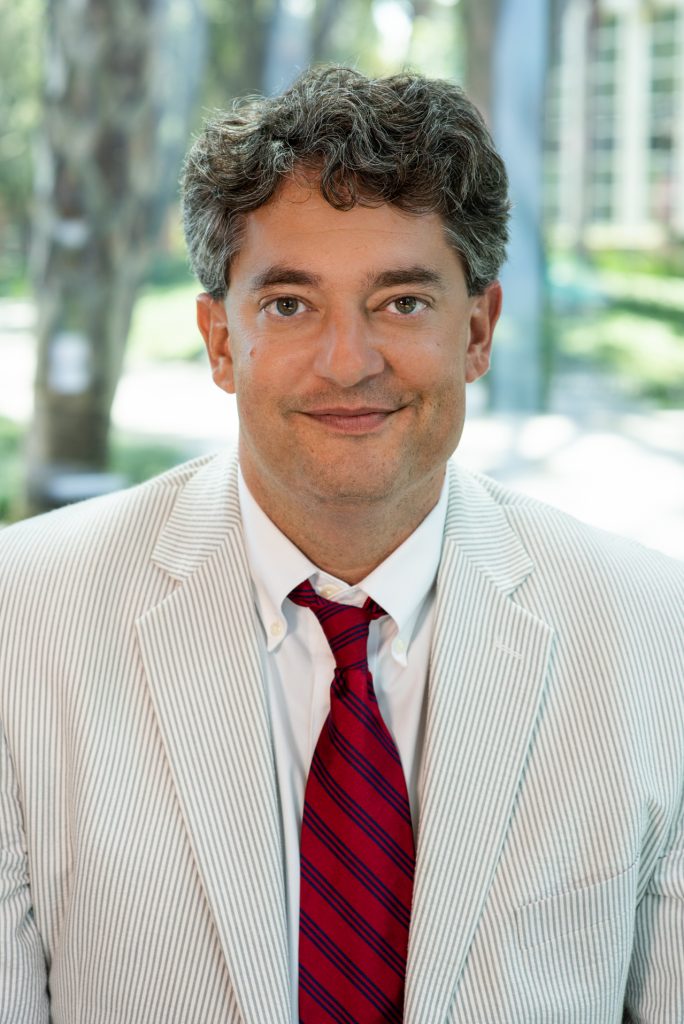 As the Engagement and Learning Librarian at Stetson's duPont-Ball Library, Hunter Murphy brings 19 years of library experience to campus, most recently serving as an Information Desk and Instruction Librarian at Lynn University. Hunter has experience teaching information literacy skills and research strategies to various library constituencies, and has worked with faculty to develop course-specific instruction sessions. He is known for his engaging manner in the classroom, working specifically to tailor instruction to the learning styles of Digital Natives and Generation Z students. He manages the library's social media channels and has published two novels, Imogene in New Orleans and The Curse of the Bridal Chamber. He earned a bachelor's degree in English Literature from the University of Alabama at Birmingham and a master's degree in Library and Information Science from the University of South Florida.