The Brown Center invites you to our Faculty Spotlight on Wednesday, February 17th at 12:00 PM on Blackboard Ultra. The spotlight series is a showcase of research, creative inquiry, and other scholarly engagement of the campus community. Stop by and learn about the research of our talented Stetson community!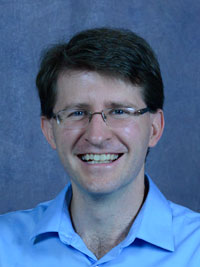 Dr. Alan Green – Associate Professor and Chair of Economics; Global Development Program Director
Department of Economics
Capitalism, Democracy and Progress
Do you have food? Clothing? Shelter? Healthcare? What is necessary to provide these needs – are you required to work? If so, how many opportunities are there? Can you choose how much to work, or where? In modern times, we expect that most people should work, but hold that they have multiple opportunities and that their basic needs will be met. In general this is accurate, and in fact most economies in the modern world do a better job of providing material well-being than at any point in human history.
But we can, and must, do better. We can because history has many lessons about what encourages broad prosperity and what does not. That is true even though capitalism and progress more broadly are really quite young: it is only in the past 250 years that we have seen widespread prosperity. We must because the technological innovations that have brought exponentially greater prosperity are also fundamentally altering the planet. New challenges are upon us that threaten the very gains that have been made.
This research will take us through economic history and consider the basic opportunities most people faced in many times and places. This exploration will help us understand how these opportunities grew so we can identify the key institutions necessary for broad-based prosperity. It is possible for humanity to stabilize the population and continue economic growth so that every human on the planet lives well. Our challenge is to make it happen.
Alan Green is Associate Professor and Department Chair of Economics. His research in institutional economics focuses on the impact of democracy and the rule of law on economic growth and prosperity.