When accessing Zoom through Canvas, you may receive the error "Warning User does not exist. Error Code 1001 – …" like the one shown below.

Even though you can access Canvas and Zoom separately, the Zoom integration feature claims that the account doesn't exist. This error code appears most commonly when you had a previous Zoom account tied to your Stetson email before Stetson purchased Zoom for all faculty, staff, and students. In order to fix the issue, follow this step-by-step guide on how to get Canvas to recognize your Zoom account.
1. Sign out of Zoom on your device (in the upper right area of the window). This includes the web browser version and the actual application that gets downloaded when you open a Zoom meeting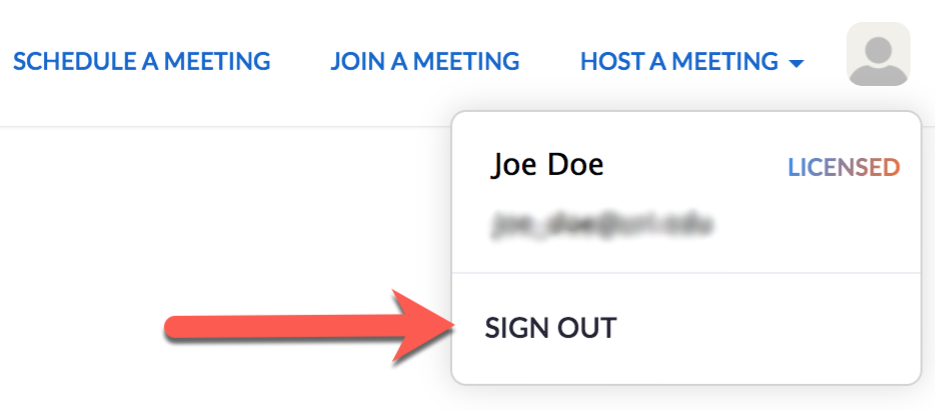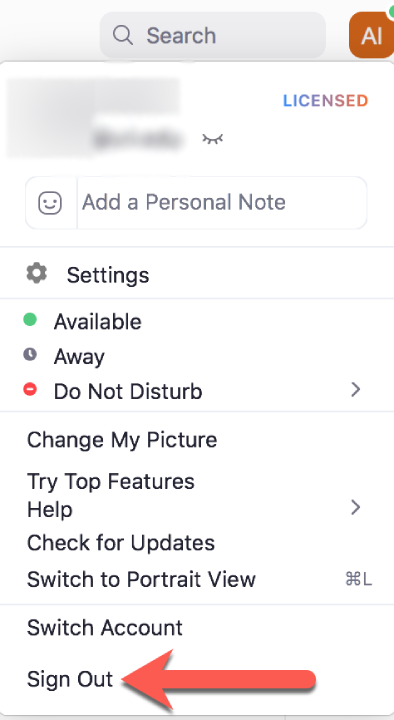 2. Once you've logged out of your Zoom account, visit https://stetson-edu.zoom.us/ and click "Sign in"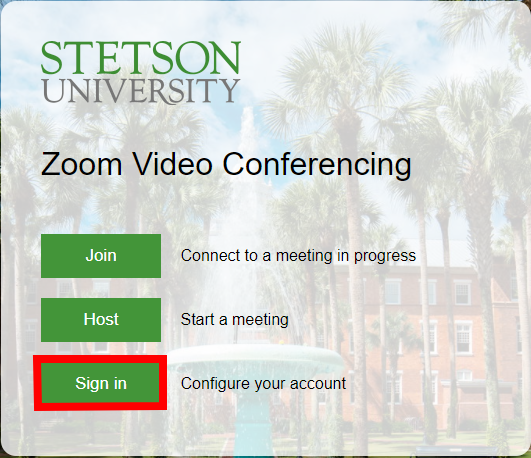 3. Enter your SSO credentials when prompted. Now your Zoom account should be recognized as being part of Stetson's domain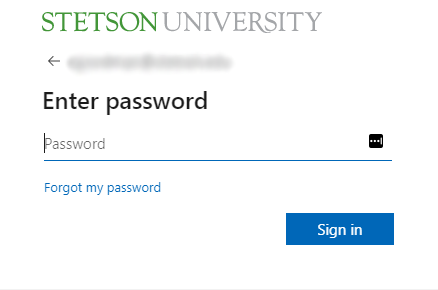 4. If the Zoom application is still downloaded on your device, open it to view the login page. Then click "Sign in with SSO"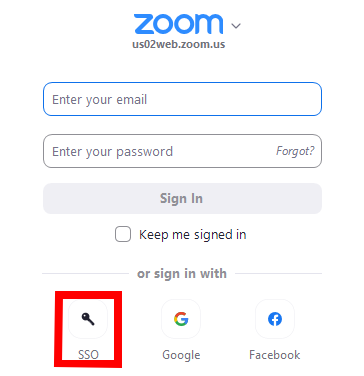 5. Enter "stetson-edu" under Company Domain and click "Continue"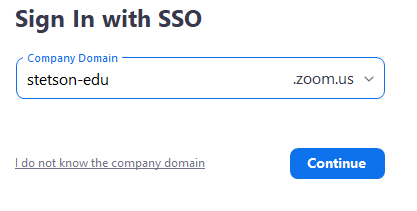 6. This should automatically sign you into your Stetson licensed Zoom account.
7. Login to Canvas and try using the Zoom tool.

8. You've successfully made Canvas recognize your Stetson account in the integration feature.