The Brown Center invites you to our Faculty Spotlight on Monday, November 15th at 12:00 PM on Zoom. The spotlight series is a showcase of research, creative inquiry, and other scholarly engagement of the campus community. Stop by and learn about the research of our talented Stetson community!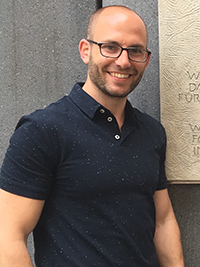 Dr. Michael Eskenazi – Assistant Professor of Psychology
Department of Psychology
Eye movement behavior during reading is determined by linguistic cognitive processing, visual input, physiological constraints, and occasionally conscious control. Most of these factors occur below a level of conscious awareness and imply that readers should be generally unaware of the exact nature of their eye movements. Though reading researchers often make assumptions about our metacognitive awareness, there is no evidence yet to directly assess whether readers have any explicitly conscious awareness of their eye movements. The purpose of the current study was to quantitatively and qualitatively determine whether readers are aware of and can predict their own eye movement behaviors during reading.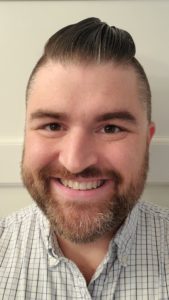 Dr. Paul Sibbald- Assistant Professor of Chemistry
Department of Chemistry
Studying Complex Chemical and Biological Processes Using Computational Methods
Modern computational technologies give chemists the tools to better understand the factors that control the reactivity and selectivity in complex synthetic organic reactions and biological systems. The work described in this presentation uses computational techniques to study the mechanism of a newly developed reaction from collaborators at Dartmouth College and a system to predict biological activity of short amino acid sequences with collaborators at Oregon State University. The mechanistic/reactivity understanding gained in these two studies resulted in robust models that both explain the activity observed in these systems as well as the potential reactivity of related systems.
Dr. Eskenazi is a cognitive scientist whose work focuses on understanding the processes by which we identify written words. He studies readers' eye movement behaviors as an indicator of their cognitive processing. Additionally, his work investigates the different processes that low-skill and high-skill readers use to identify words during reading.
Paul A. Sibbald, Ph.D., earned his B.S. in chemistry and B.A. in history from Alma College in Alma, MI. He earned his Ph.D. in Chemistry under the guidance of Dr. Forrest Michael at the University of Washington with a focus on organometallic chemistry, reaction development, and mechanistic study. After a postdoc at the University of Minnesota's Center for Drug Design, Paul began his independent career at Stetson University in 2012. His research interests include new reaction development, mechanistic study using both computational and traditional methods, and chemical pedagogy. In his spare time, Paul loves to spend time with his family, play darts, bowl, and cook.