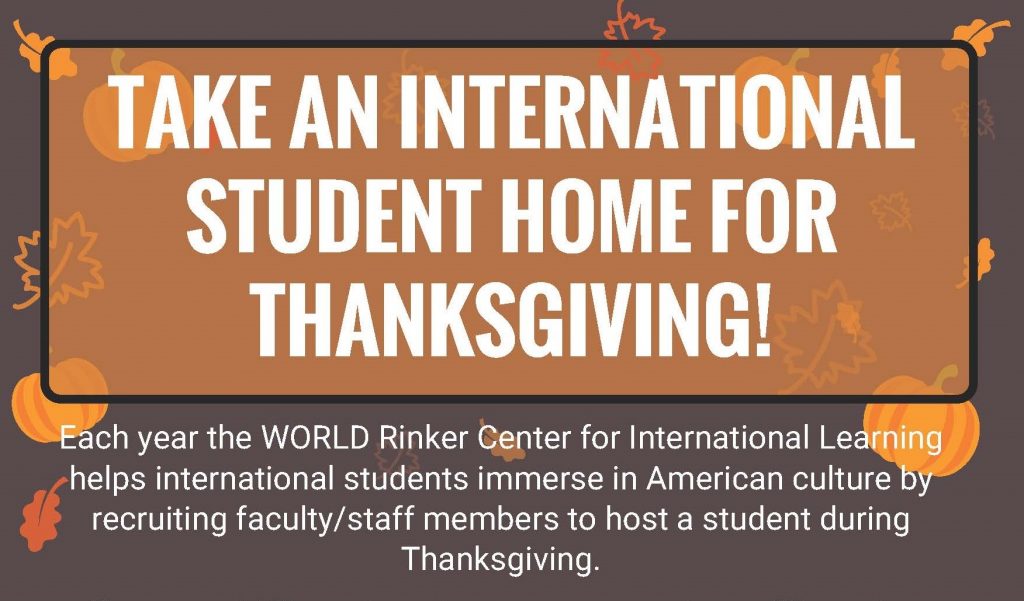 Fall season is finally here and Stetson University is seeking host families to Share Thanksgiving with international students. Sharing Thanksgiving is one of the most impactful experiences communicated by international students. In one day, students learn a great deal about different aspects of American family life and often develop long-lasting relationships with you, their host. 
Click HERE to sign up to Share Thanksgiving host by November 10, 2017.
Thank you for supporting Stetson's intercultural learning programs. For more information, contact Roxanne Lewis, international student and scholar services coordinator, at rlewis1@stetson.edu.