The Brown Center invites you to our Faculty Spotlight on Tuesday, March 23rd at 4:00 PM on Zoom. The spotlight series is a showcase of research, creative inquiry, and other scholarly engagement of the campus community. Stop by and learn about the research of our talented Stetson community!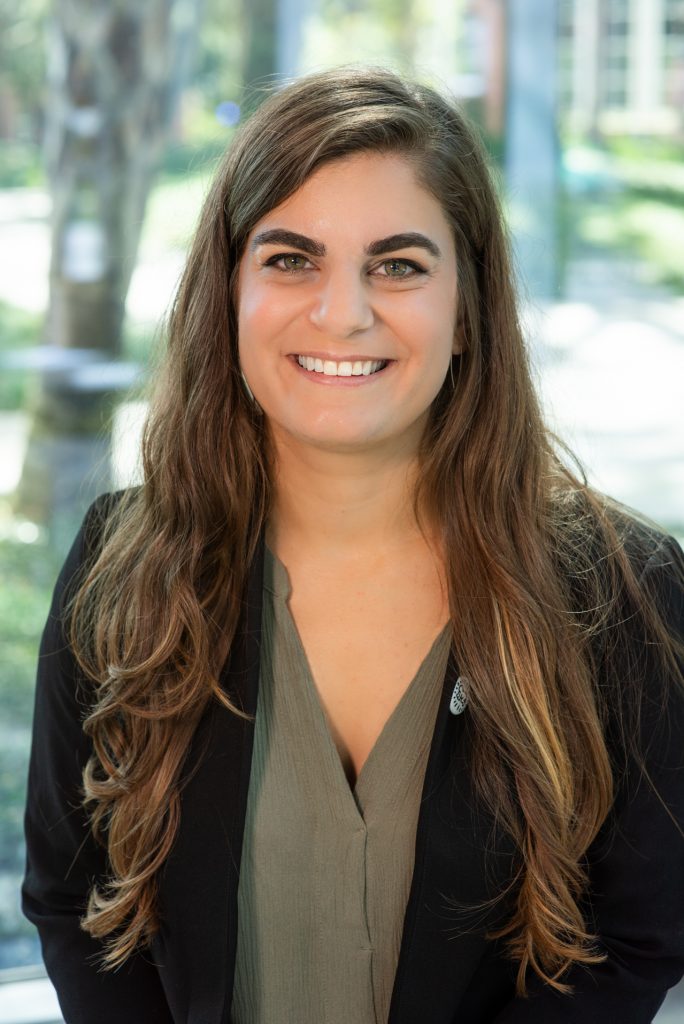 Dr. Luca Molnar – Assistant Professor of Studio Art
Department of Creative Arts
Houndstooth
In the summer of 2020, I undertook the project Tiled under the guidance of Professor Katie Baczeski, who teaches ceramics and sculpture at Stetson. The goals of the project were twofold: to learn the processes required to create handmade ceramic tiles and to advance my recent creative work in the expanded field of painting.
As a culmination of this project, I will host a pop-up exhibition at the top of the stairs leading up to the entrance of the Hand Art Center. Beginning at 9am on Tuesday, March 23, you can view Houndstooth, a completed sculptural work from this project consisting of handmade ceramic tiles. Viewers are invited to join me for an informal artist Q&A hosted on Zoom at 4pm and moderated by Brown Center fellow Dr. Hall. The piece will be de-installed that evening.
Luca Molnar received her MFA from New York University and her BA in Studio Art from Dartmouth College. Recent exhibitions include Fresh Squeezed 4 at the Morean Arts Center, St. Petersburg, FL; Faculty Focus at the Hand Art Center, DeLand, FL; The House Made of Sugar with A.I.R. Gallery, NADA House, Governor's Island, NY; Night Swimming at Abigail Ogilvy Gallery, Boston, MA; and giornata at 80WSE Gallery, NY, NY. Molnar is an Assistant Professor of Studio Art at Stetson University in DeLand, Florida. She is a painter, most days.