WORLD Class Lunch & Learn is an inclusive excellence professional development series for faculty and staff to share, learn, and help shape the direction of international learning and intercultural competence at Stetson University. WORLD Class Lunch & Learn features faculty, staff and other experts in the fields of international outreach, research, learning, and development. WORLD Class is open to all faculty and staff ranging from experts actively engaged in international learning to those new.Interested in facilitating or co-facilitating future sessions? Do you have an idea for a Lunch & Learn? Contact WORLD@stetson.edu.
Location: WORLD: The David and Leighan Rinker Center for International Learning, 635 Bert Fish Rd, Deland FL 32723
Time: 12:00-1:00 pm; lunch provided
Participation:  limited seating available
---
2018 Lunch & Learn Series
February 6: How to Plan & Lead a Study Abroad Program (Read the Recap)

The Organisation for Economic Co-operation and Development (OECD) estimates that 4.6 million students crossed a border to pursue an international education in 2015, up from 2.1 million in 2001. During the academic year 2015-2016 alone, over 325,000 U.S. students studied abroad for academic credit from their home campuses, up 4 percent from the previous year.  A recent IIE Generation Study Abroad survey of over 4,500 alumni of U.S. higher education instutions who studied abroad between 1999 and 2017 showed that study abroad has an overall positive impact on the development of a wide range of career and life skills. The largest portion of respondents reported significant gains in intrapersonal, cognitive, and interpersonal skills, and more than half believed that study abroad contributed to a subsequent job offer.
During this Lunch & Learn, Wendy Viggiano, coordinator of international programs at WORLD,  will engage faculty and staff in a discussion on how to plan and execute a study abroad experience for Stetson students. Faculty who have successfully conducted study abroad programs, including Dr. Kimberly Reiter,  will share lessons learned, offer tips, insight, and ideas. The deadline for proposing a study abroad course or program is September 15, 2018. Come and learn how we can help you! Lunch is provided and space is limited.
All Faculty/Staff Welcome
RSVP: Lunch provided
---
March 14: Internationalizing the Curriculum – Resources for Faculty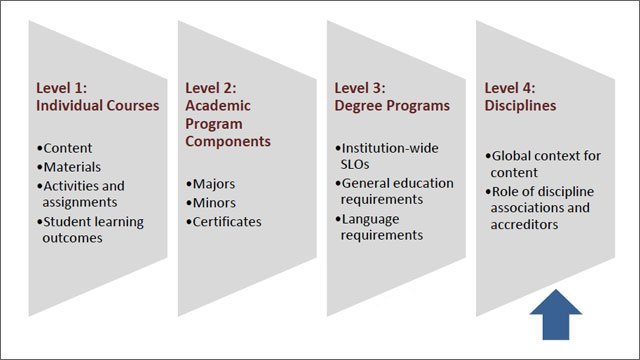 "Given changing student demographics, economic challenges, consistently low study abroad rates, and an increasing imperative to ensure that all students are prepared to live and work in a globalized world, institutions are recognizing the need to deliver international competency via the core student learning experience: the on-campus curriculum" (American Council on Education (ACE) Internationalization in Action: Internationalizing the Curriculum).
Internationalized courses are the building blocks of an internationalized curriculum. Join Drs. Bill Andrews, Elisabeth Poeter, and Yves Clemmen, WORLD Class Travel Awardees experienced in internationalizing coursework, to discuss the essential elements of an internationalized course such as student learning outcomes, assessments, course content, and activities. Information about  WORLD Class Travel Awards will be also available. Come prepared to share and learn. Lunch is provided and limited spaces are available.
All Faculty/Staff Welcome 
RSVP via Outlook invitation
Lunch available at 11:30 am
---
April 6-17: Inaugaural Global Citizenship Symposium

The 2018 Global Citizenship Symposium is designed for Stetson and the broader community to come together around issues of global citizenship.
Theme: Immigration
Dates: April 6-17, 2018
Schedule of Events
---
April 12: How to Embed Global Learning in Your Lesson Plan
Featuring Dr. Rachel Core, assistant professor of sociology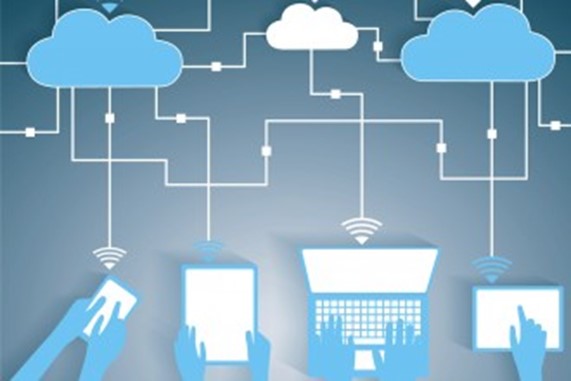 Do you desire to internationalize courses you are offering in the summer or fall but are not sure how to do that?  Does it feel like the courses you teach are just not a good fit for including cultural competencies or global perspectives? Then come and learn from your colleagues about how they embed global learning in their courses and its impact on student learning and performance.  Come prepared for lively discussion and bring your ideas to share with others.
Thursday April 12, 2018
12:00 pm-1:00 pm
WORLD @ 635 Bert Fish Road
All Faculty/Staff Welcome
RSVP via the Outlook Invitation
Lunch available at 11:30 am