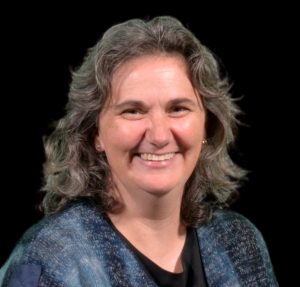 Roxanne Lewis is International Student and Scholar Services Coordinator at Stetson University. Ms. Lewis ensures compliance in relevant areas of federal regulations as manager of the Student and Exchange Visitor Information System (SEVIS) for international students seeking a four-year degree at Stetson University. Lewis serves as the principal designated school official (PDSO) through the U.S. Citizenship & Immigration Service for Stetson's international students on F-1 student visas. At WORLD: The David and Leighan Rinker Center for International Learning, she administers regulatory and cultural services and programs for the University's international student population and supports international scholars' cultural and social adjustment.
Ms. Lewis develops and implements diverse vibrancy programs to ensure acculturation, acclimation, and retention of foreign students. She assists students with interpretation of University information and policy, and facilitates their intergration into academic and social life through programs such as new international student orientation, international parent orientation, social and cultural activities, academic, educational, and life planning, and advisement on personal and cultural issues. She oversees the advisement of foreign students on immigration regulatory issues including career and professional development, job/internships, tax issues, and health insurance.  Lewis supports student development through diverse efforts including accompanying student leaders to the annual Florida International Leadership Conference each spring.
Ms. Lewis assists comprehensive internationalization efforts by partnering with campus and area communities to implement international events including Acirema, WORLD Fair, International Education Week, and UN International Day of Peace. In addition, she supports faculty intercultural learning by hosting the annual WORLD Class Lunch & Learn series each spring. Lewis also works collaboratively with the Office of Institutional Research & Effectiveness to develop interactive assessment reports for evaluating key international student success indicators and Stetson's global footprint.
Ms. Lewis' research focuses on best practices in U.S. immigration compliance maintenance and transformative learning. She was recently elected in June 2016 to the Executive Board of the Florida Consortium for International Educators (FCIE), a statewide organization of leaders from Florida's colleges and universities that promotes international and intercultural education.  For the past three years, Ms. Lewis has served as an adjunct faculty for Stetson's School of Business Administration where she teaches professional communication courses. Roxanne Lewis earned a B.A. in English literature and an MPW (Masters in Professional Writing) from the University of Massachusetts-Dartmouth.
Recent Publications, Presentations & Professional Development Offerings
Lewis, R., Corelli, L. Common Treasure: Presenting the U.N. International Day of Peace on Your Campus. Florida Consortium for International Education. 17th Annual Fall Conference for International Educators, Orlando, Florida, October 4-6, 2017
Global Citizenship Collaboratory. Hentz, P., Lewis, R., West, J. Third Annual Colloquium on Teaching and Learning. Stetson University, Deland, FL, April 6, 2017.
Around the World in 80 Minutes, Florida Consortium for International Education. Lewis, R., Stetson, K. 16th Annual Fall Conference for International Educators, Orlando, FL, September 28-30, 2016.
World Fair: Creating Community Connections for International Competency, Lewis, R., Stetson, K. Third Annual Colloquium on Teaching and Learning. Stetson University, Deland, FL, April 1, 2016.
First Friends Pilot Fall '14: Internationalize Your Course Through Conversation. Lewis, R., Petrovic, J. First Annual Teaching and Learning Colloquium. Stetson University, Deland, FL, April 9, 2015.
Jump Start into College Workshop Series, Lewis, R. Daytona State College, Daytona, FL, summer, 2013.
It Starts in Parks: Environmental  Education Workshop Series, Lewis, R. Orange County Parks and Recreation, Kelly Park, Apopka, Florida, 2008- 2010.
RELATED LINKS
Anti-Racist White Ally Affinity Reading Group Resources
Stetson celebrates United Nations International Day of Peace
A Typical Day at WORLD
Global Community Engagement Dashboard highlights international student outcomes
New International Parent Orientation welcomes parents from nine countries