WORLD and the Office of Institutional Research and Effectiveness collaborated on the development of an interactive data visualization tool. The new Global Community Engagement Dashboard is designed to enhance Stetson University's comprehensive internationalization efforts and position the University for opportunity planning around international and intercultural learning.
---
The first phase of the project focuses on Stetson's global footprint including geographic diversity of students, international student enrollment and academic achievement. The dashboard illuminated several  strategic findings:
The international undergraduate student population increased by nearly 20 percent over the past two years (169 students in Fall 2014 to 208 in Fall 2016).
International students enrolled from 56 countries and five continents.
The international student academic profile has remained steady for the past three academic years. International students enroll about evenly in the College of Arts and Science and the School of Business Administration.
Fall 2016 average cumulative GPA for international students was 3.34 compared to 3.09 for domestic students.
International students demonstrate strong Fall to Fall retention; the Fall 2015 cohort retained at 88% compared to 78% for domestic students.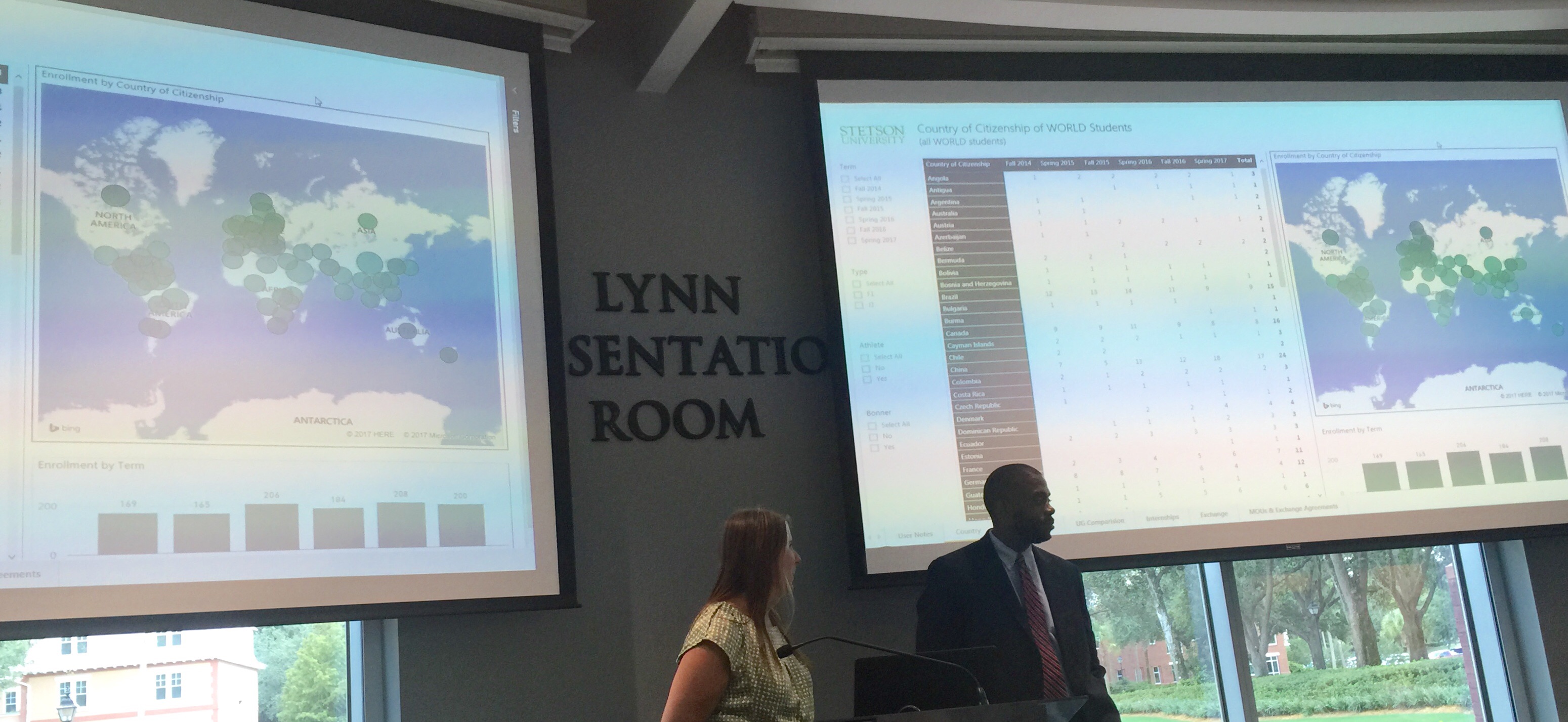 The dashboard was unveiled at the New International Parent Luncheon on August 16, 2017. The project is spearheaded by Roxanne Lewis, international student and scholar services coordinator at WORLD and  Angela Henderson, director of Institutional Research and Effectiveness. The next phase of project development will highlight student and faculty engagement in international study.
I invite you to use the interactive dashboard to run reports and get useful information on Stetson's global footprint.
Resche Hines, Ph.D.
Assistant Vice President of Institutional Research and Effectiveness
Angela Henderson
Director of Institutional Research andEffectiveness