The Brown Center invites you to our Faculty Spotlight on  Friday, November 4th at 12:00 PM on Zoom. The spotlight series is a showcase of research, creative inquiry, and other scholarly engagement of the campus community. Stop by and learn about the research of our talented Stetson community!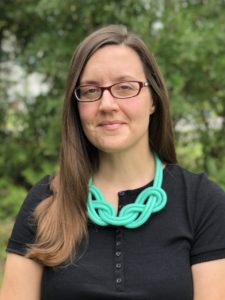 Dr. Amy Smith – Assistant Professor of Education
Department of Education
Making Time for Time: How We Reason About Duration  
Throughout our days–throughout our lives–we reason about duration. We know when to leave our house so we are not late to class and how long it will take to get ready for our big night out. But how did we come to know this? In this talk, I will present how duration is understood across the lifetime and how we, as mathematical beings, came to operate with duration as a usable quantity.
Amy Smith is an assistant professor of education at Stetson. She has a passion for understanding how people reason mathematically about the world around them.