Roslyn Crowder, assistant professor of biology, and Sven Smith, assistant professor of sociology, joined  over 330 faculty and university leaders during June 2015 in New York at the New York University Faculty Resource Network.
During Network Summer, Dr. Crowder conducted her own research project in the Department of Biology at the laboratories of Dr. Christine Vogel for the full month of June and was granted free user access to the fluorescent plate reader housed in the NYU Genomics Core.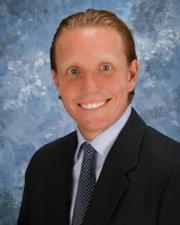 Dr. Smith engaged in a week-long intensive seminar, Ditch the In-Class Lecture: Add Active Learning, conducted by NYU's Assistant Director of Learning and Curricular Development, Elizabeth McAlpin, and Senior Instructional Technologist, Anandi Nagarajan.
Stetson University is the newest member of the NYU Faculty Resource Network, a 56-member consortium of universities and colleges from the U.S., Greece, and Puerto Rico. Established in 1985, the Network hosts lectures, symposia, intensive seminars, and scholar-in-residence programs, all designed to improve the quality of teaching and learning at its member and affiliate institutions.