Stetson University has collaborated again with the ALLEX Foundation to secure Asian language instructors and offer Mandarin Chinese courses.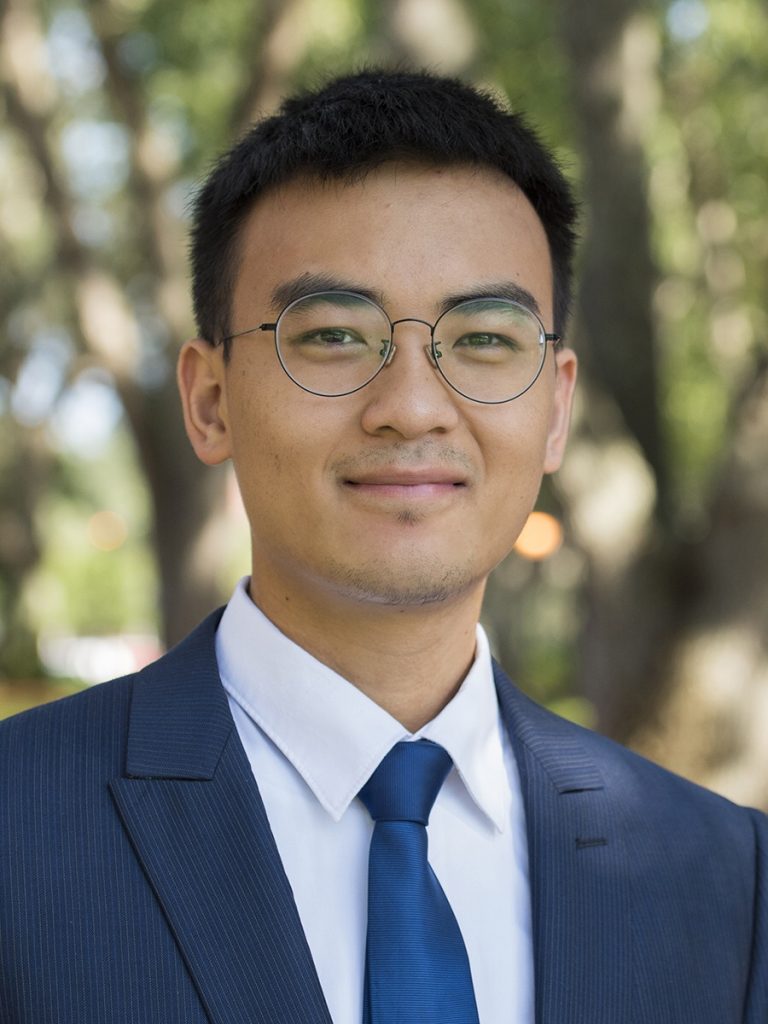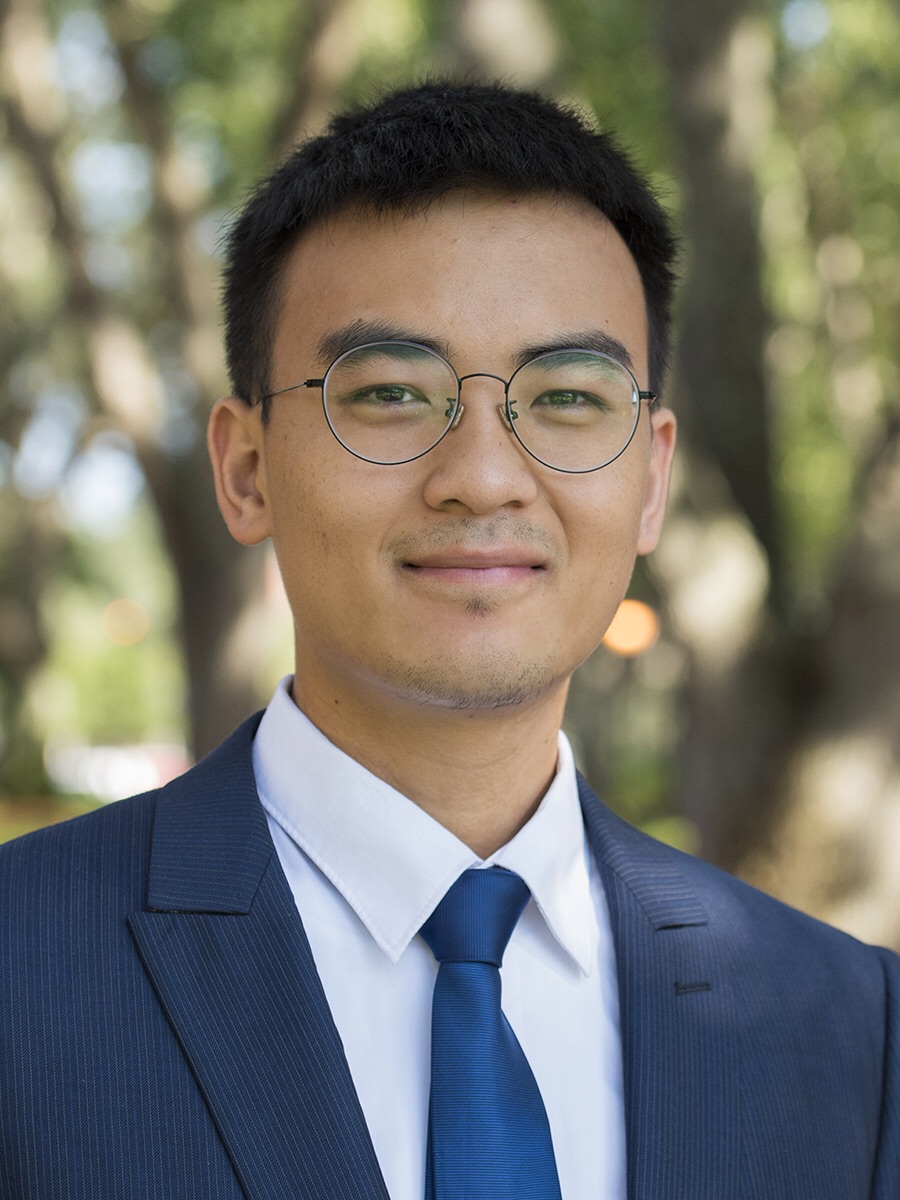 ALLEX Fellow Renjing Lin joins Stetson University from Macau, China to offer Mandarin Chinese during the current academic year and through 2018-2019. His fellowship boosts Stetson's ability to offer Mandarin to students consistently. Lin spent time teaching in Macau and Taiwan. His diverse experiences prepare him to bring multiple perspectives to the classroom.
"I really enjoy teaching here and a handful of students told me that they are also enjoying my class too", said Lin. "I really like them and I am very happy that they are making progress day by day."
Lin earned a Bachelor of Science degree in finance with specialization in financial engineering from the Unividade De Macua. Meizhou, his hometown, is in coastal Guangdong Province of southeast China that borders Hong Kong and Macau. 
The ALLEX Foundation enables universities to initiate or maintain high quality Chinese or Japanese language programs by providing professional trained, native Chinese or Japanese instructors. Lin is Stetson's second ALLEX Fellow.
For a number of years, Stetson has collaborated with the Fulbright Program to attract Fulbright Foreign Language Teaching Assistants (FLTAs).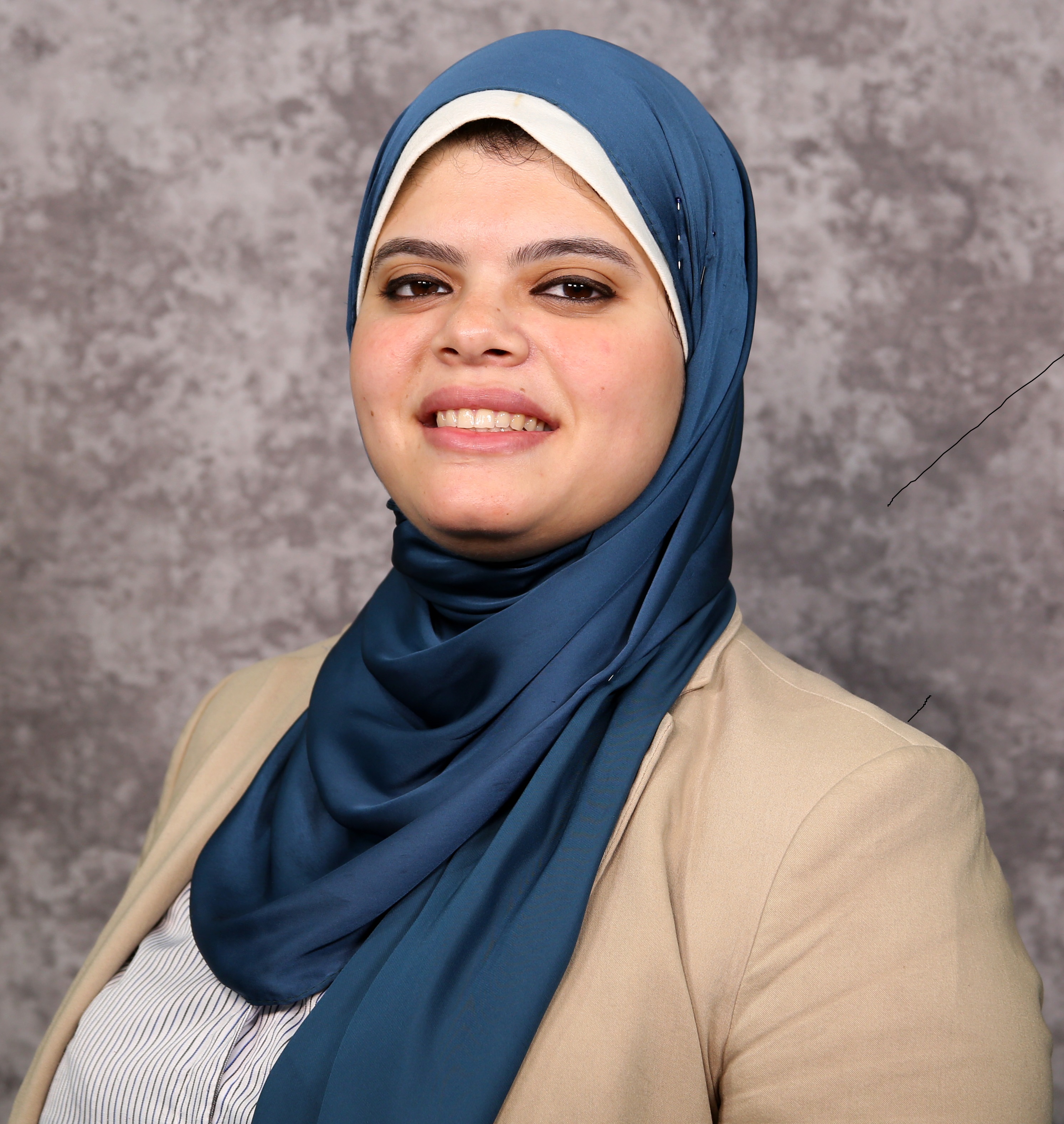 As FLTA at Stetson, Eman Elsayed Eltaher Mahmoud Abdelhalim of Alexandria, Egypt, joins the community to teach Arabic during the 2017-2018 academic year. She earned a bachelor's degree in Teaching English as a Second or Other Language (TESOL) from Notting Hill College in Alexandria, Egypt.  She also holds a certificate in negotiation and mediation from the Susan Marbarak Women's International Peace Movement Institute for Peace Studies and the U.N. affiliated University for Peace.
Abdelhalim is already making an impact on campus. She recently served as a panelist at the Call for Action: Waging Peace discussion during Stetson's celebration of U.N. International Day of Peace. She has a clear goal in mind as she continues to develop as a teacher.
"I want to make a significant change in the Egyptian education system to implement the modern and innovative techniques, especially for young learners", she said.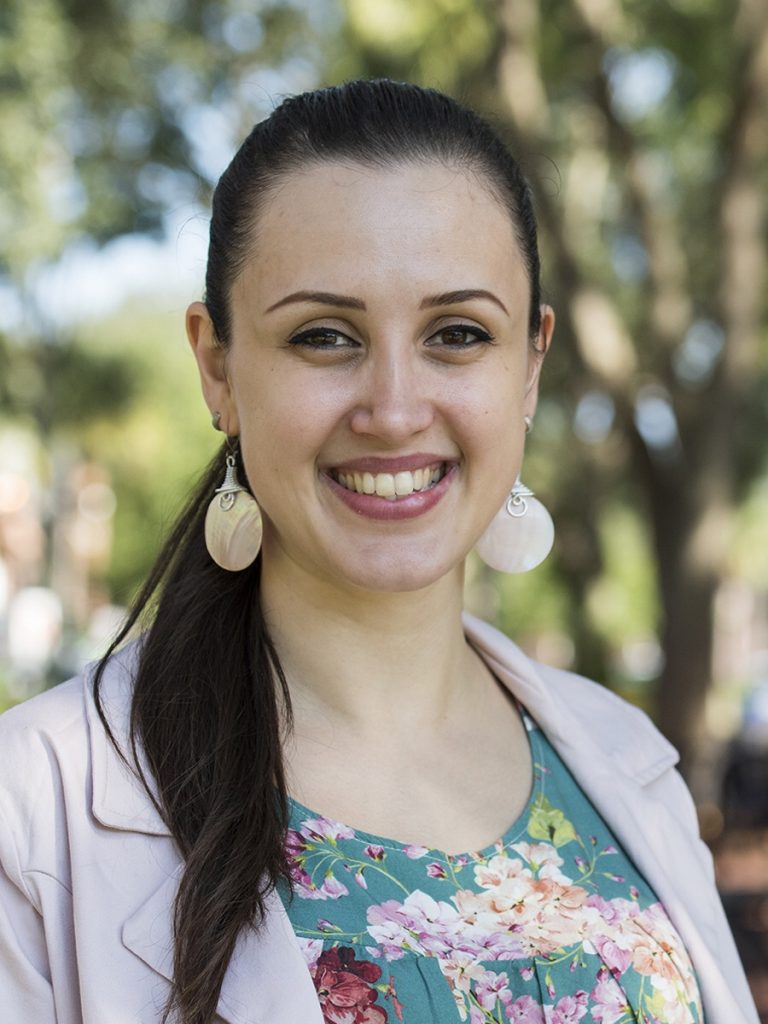 Greici Buzzi joins Stetson from Brazil to teach Portuguese. Buzzi earned a Bachelor of Arts degree in English/Portuguese. She currently works with Pamela Cappas-Toro, Ph.D., assistant professor of World Languages and Cultures (Spanish), to offer Portuguese 101 and Portuguese 102 courses which are open to all students.
Hailing from Rodeio, Brazil, a Santa Catarina municipality in the south region of Brazil, Buzzi applied to the FLTA program to achieve two goals.
"This opportunity puts together the two things I pursue the most at this moment: (a) learning more about the American culture and about the English Language itself; and (b) teaching Portuguese", said Buzzi.
An avid music fan, she has played guitar and piano since she was six years old from which she has learned discipline, determination and patience.
Welcome to HatterNation!
Read about 2015-16 international language scholars
Read about 2016-17 international language scholars
---
Stetson's language instructors are housed in the Department of WORLD Languages and Cultures. ALLEX fellows are in residence for two academic years and Fulbright scholars serve one year. Language instructors are required to engage in professional development by taking courses at Stetson. Fellows also participate in New Faculty Orientation and other new faculty onboarding activities. The language instructor residency program is coordinated by WORLD: The David and Leighan Rinker Center for International Learning.