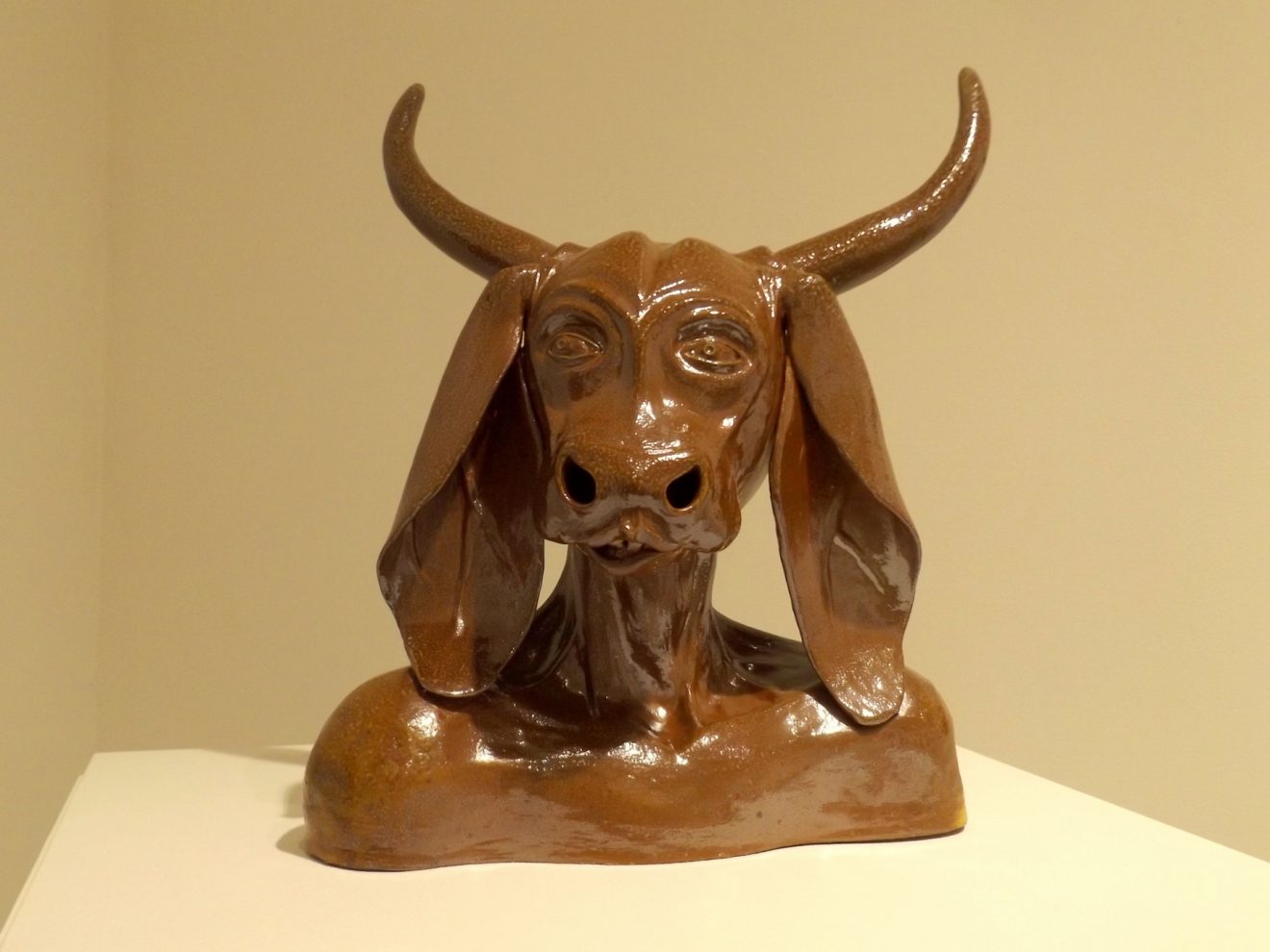 "Rage" by Alaska Gilmour
Artist Alaska Gilmour let friend Natalie Greenshields name her entry in Stetson's 29th Annual Undergraduate Juried Exhibition "because I honestly didn't think it would win anything," Gilmour said of her quasi-anthropomorphic ceramic bust of a Brahman bull. Gilmour's ceramic, named "Rage," won the Ann West Hall Best of Show Award.
The exhibition runs through Dec. 7 at the Hand Art Center on Stetson's DeLand campus. Sixty-two student artists submitted 129 works to be considered for the show.
Stetson art faculty chose 77 pieces from 36 artists to be exhibited. Gisela Carbonell, Ph.D., curator of the Cornell Fine Arts Museum at Rollins College and exhibition judge, chose the winners of six awards. Stetson students voted on the Student Choice Award.
All Stetson students regardless of major were eligible to participate in the exhibition. This year's show includes works by 16 non-art majors.
Gilmour, a junior with a double major in psychology and studio, currently is in Thailand as part of an exchange program.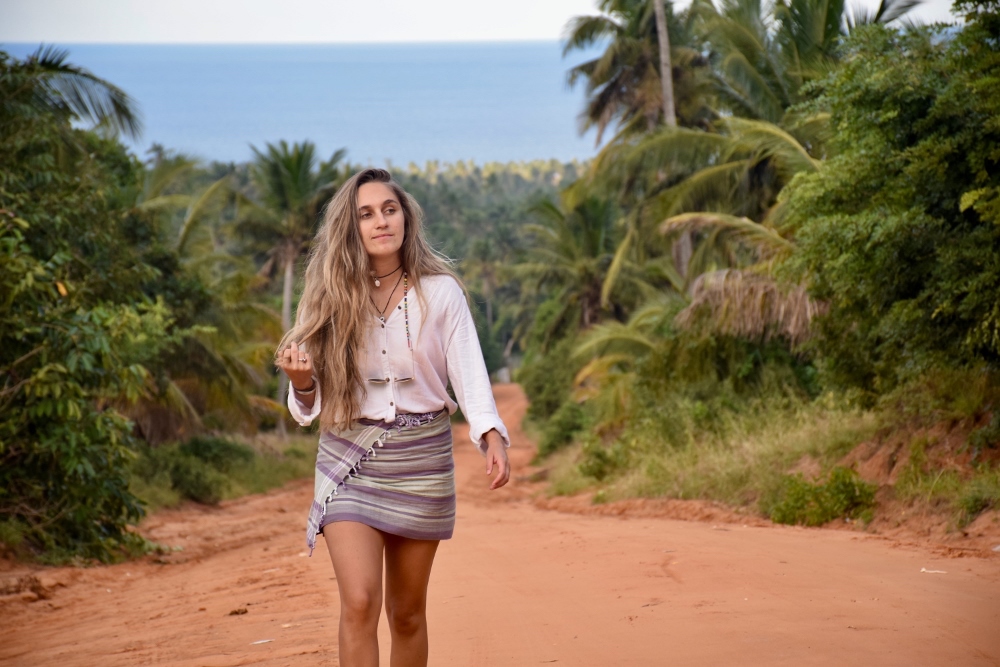 Alaska Gilmour
Photo/Stuart Gilmour
By email, she said she "just thought it would be cool" if Greenshields titled the ceramic "because she went to the effort of entering it for me on my behalf. When Nat told me what she had called it, I burst out laughing. I told her it definitely wouldn't win anything now with a name like that, but I guess I was wrong."
A fifth-generation native of Zimbabwe, Gilmour noted her family, who still lives there, breeds Brahman bulls. "I've grown up around these floppy-eared cows my whole life, so I guess that was my inspiration for the piece," she said.
Gilmour said there "are not a lot of higher education options in Zimbabwe" and she chose Stetson because of Florida's warm climate "and I liked how small Stetson is and how much history it has."
Her main mediums are oils and ceramics, but she had never worked in the latter until she took a class under Professor Dan Gunderson in her first year.
"I had to beg them to let me into the class because it was already full, and I took the class without much intention of pursuing ceramics," Gilmour said. "But I fell in love with the medium and loved working with Dan."
Gilmour is uncertain which of her degrees she will pursue as a career path.
"I get bored easily so I'm sure I'll chop and change careers," she said. "It's good I have two very different degrees to follow. I'll definitely carry on making art throughout my life – I'm just not sure if it will be professionally or just as a hobby. Life is too fleeting to have a set plan, things change all the time and therefore so will I."
If you Go:
The 29th Annual Undergraduate Juried Exhibition runs through Dec. 7 at the Hand Art Center on Stetson's Palm Court/Quad, 139 E. Michigan Ave., DeLand. Admission is free and open to the public. Designated parking is available in the lots at East Arizona Avenue.
Center hours are 11 a.m.-4 p.m. Monday through Wednesday and Friday; 11 a.m.-6 p.m. Thursday and noon-4 p.m. Saturday. Closed on national holidays, holiday weekends and fall, Thanksgiving and winter breaks. Information: 386-822-7270.
Story is an adapted excerpt from an article originally posted on November 28, 2018  at Stetson Today