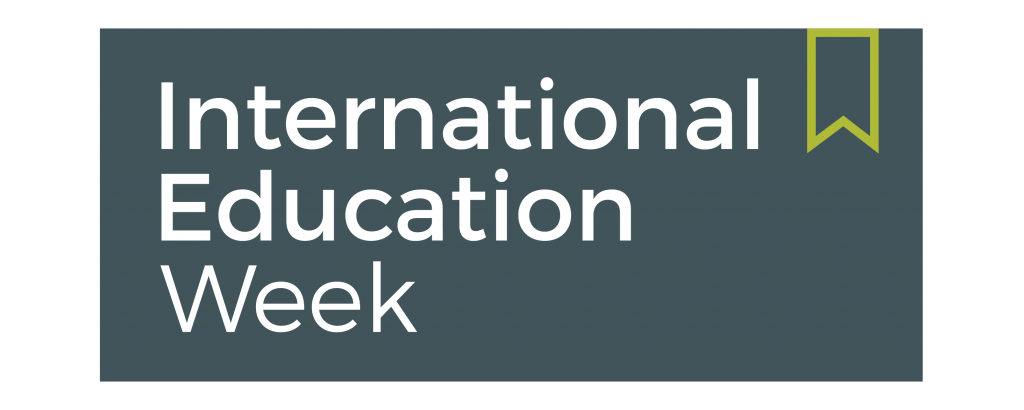 At Stetson University, International Education Week (November 13-17) celebrates the benefits of international education and exchange worldwide. Here's a small slice of the many activities organized and led by students.
---
Travel Books
Adriana Bolanos '18
WORLD Ambassador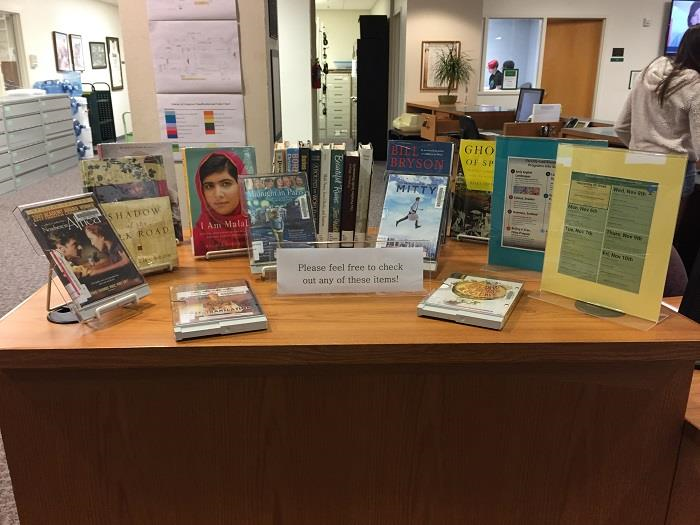 Stetson's duPont Ball Library featured travel/international books during International Education Week. In addition to highlighting one's pathway in  life, books help society to understand cultures and their evolution over time. In fact, books teach about norms of the society and can make an individual a better person by learning about another culture or country. Books are a perfect way to spark curiosity for wanting to travel and explore.
---
Ask Me About Study Abroad Campaign
Tove Strand '17
WORLD Ambassador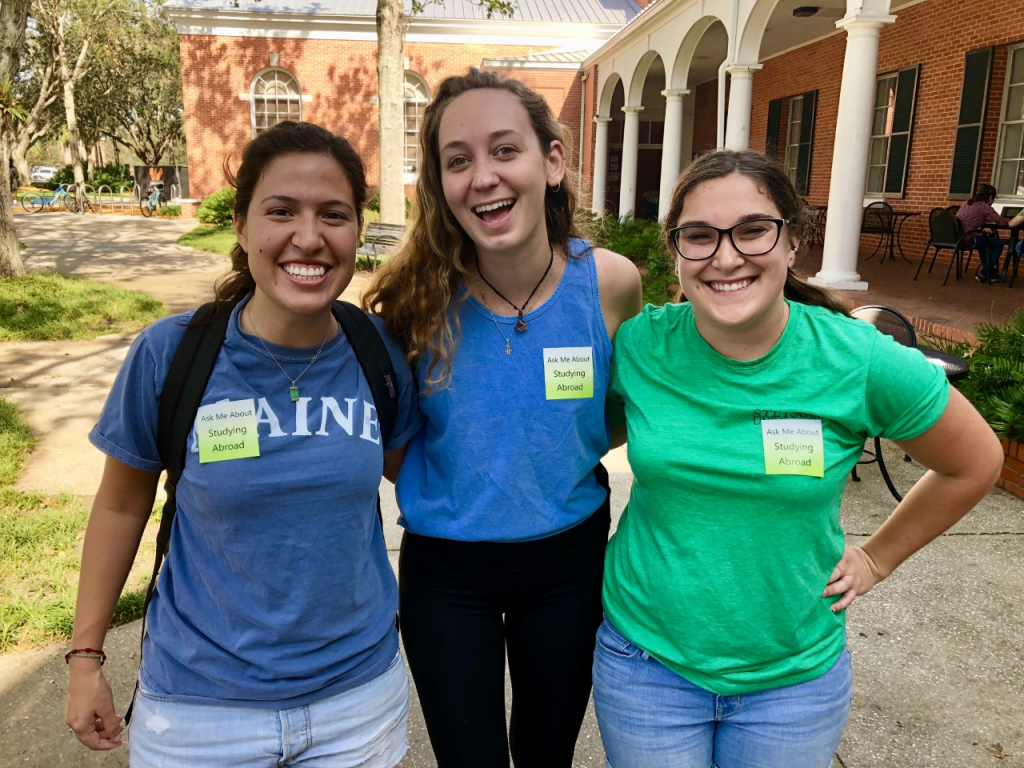 During International Education Week, students who had studied abroad were encouraged to wear a blue shirt and a sticker with the text "Ask Me About Studying Abroad". The purpose of this campaign was to increase awareness about the study abroad programs Stetson University offers. Other students who were interested in studying abroad had the opportunity to ask questions at any time on campus during the week if they saw a person wearing the sticker.
---
International Tea Party
Nezha El abbassy '17
WORLD Ambassador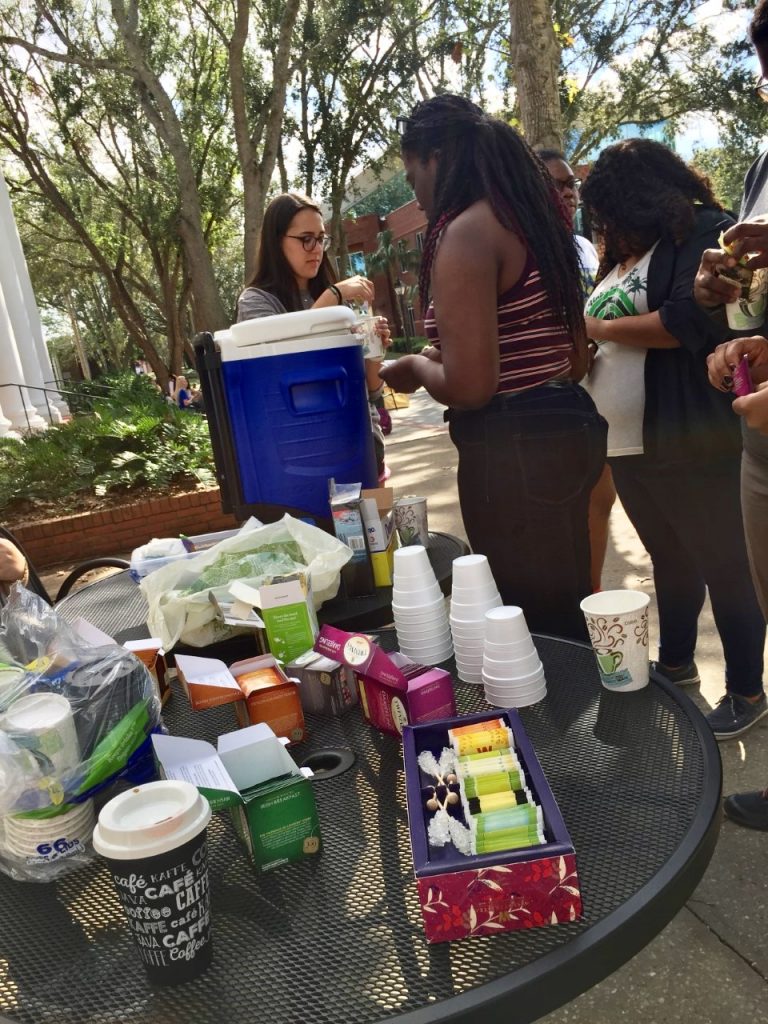 On the first day of International Education Week, students, staff, and facultystudents participated in an International Tea Party in front of the CUB. They were offered teas from different places in the world and a brief presentation on how each tea is consumed in the particular country.
---
WORLD Soccer Match
Josh Tobutt '19
WORLD Ambassador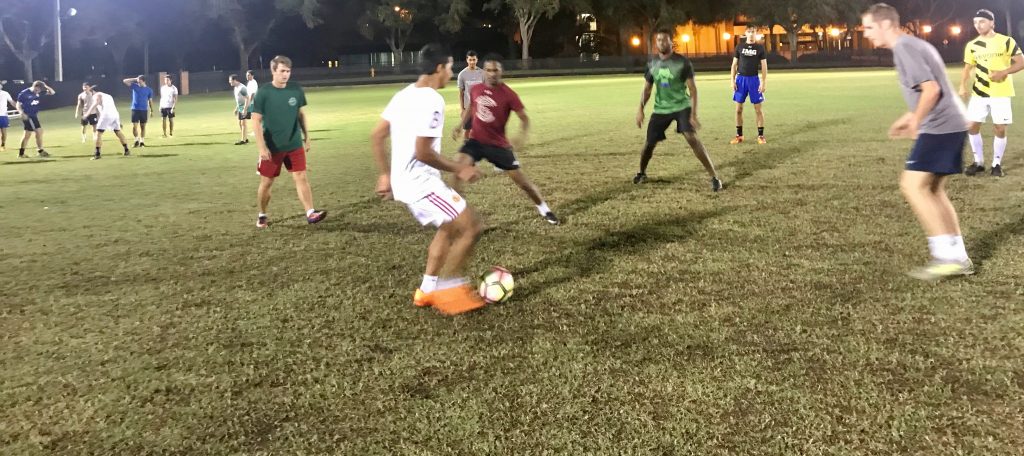 On Monday evening during International Education Week, American and foreign students were invited to learn how to play soccer through a friendly game. The event integrated different cultures through sports.
---
Study Abroad Skype Session
Rebecca Shaffer '18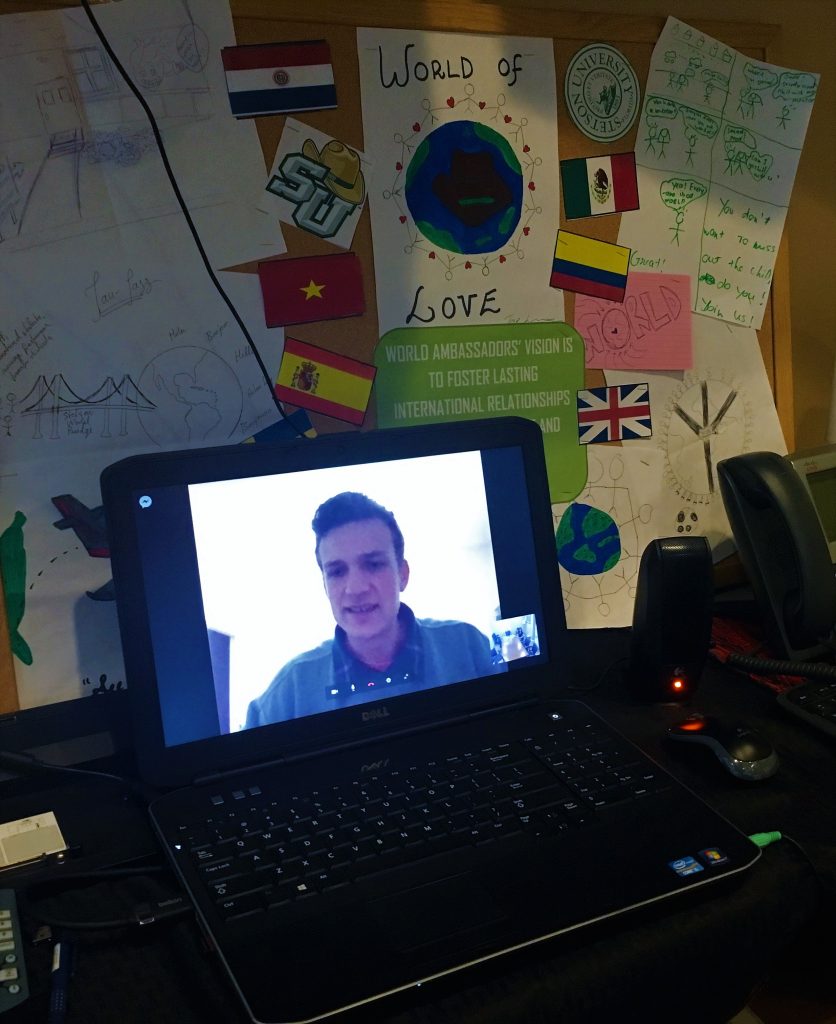 Students attended a Skype session with Stetson senior Nicholas Fuller at Oxford University in England to learn about and discuss his experiences studying abroad. He identified the importance of studying abroad and answered questions regarding a range of issues from housing and extra-curricular activities to the process of getting a visa. Nicholas is a biology major and a contributor to the Stetson Senior blog.
---
Origami Frenzy
Son Vu '20
WORLD Ambassador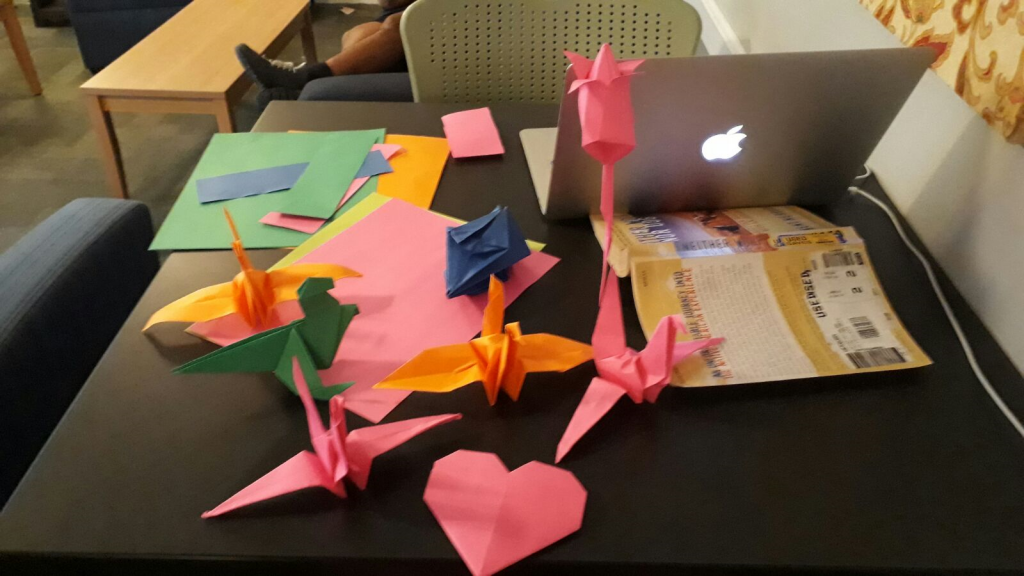 During the origami event, students learned a new skill and de-stressed after mid-term exam week. The frenzy was co-facilitated by Origami "expert" Gonzalo Gonzalez who also learned some new designs. Many students learned how to make a crane, flower, and even a T-Rex out of a square piece of paper. 
---
International Karaoke Night
Sudeep Maiti '20
WORLD Ambassador
The karaoke atmosphere was groovy. The UVA Clubhouse quickly filled with participants eating Moe's as they stared at the screen while singing to classics like Sweet Caroline. Some were just hanging out with their friends. During the event, participants got to know one other and everyone had a really good time.
---
Capoeira Worshop
Greici Buzzi
Fulbright Language Teaching Assistant of Arabic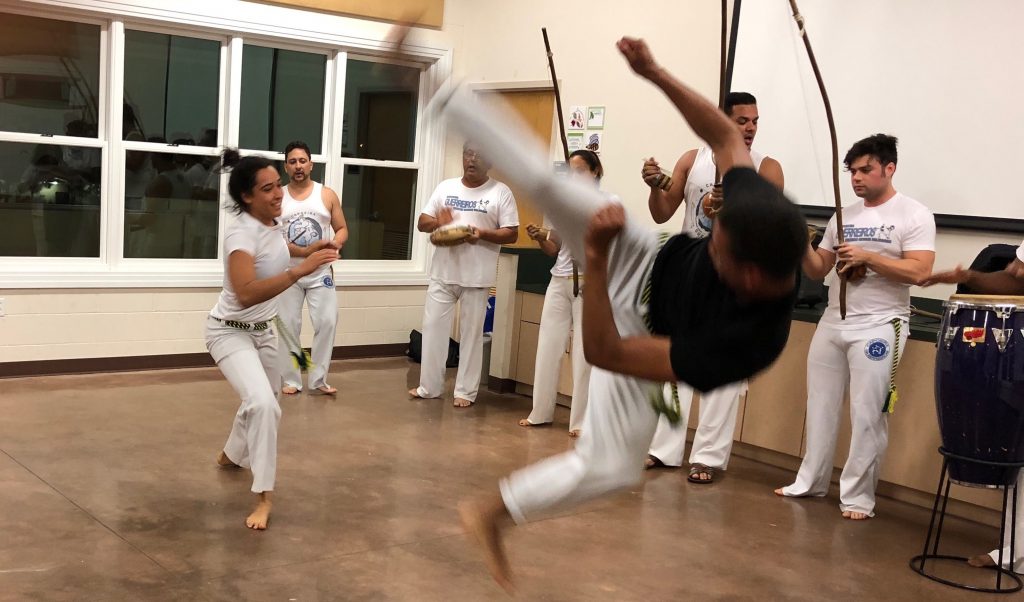 Capoeira is a martial art developed in Brazil by African slaves more than 400 years ago. It is an intoxicating and fast-paced blend of self-defense, music and fluid movement. Mestre George Palmares, Capoiera trainer with over 30 years of experience, came from Orlando with some of his students to offer a two hour workshop on this fascinating art. Participants watched the experienced students perform Capoeira. Mestre George went over a few concepts about the martial art itself and the instruments.  During the second part of the workshop, Stetson students received a free Capoeira lesson, engaging with the Capoeira apprentices and having a real experience of how this beautiful art is practiced. They had an amazing workshop experience.
---
Internships Abroad
Anand P. Dwivedi '19
WORLD Council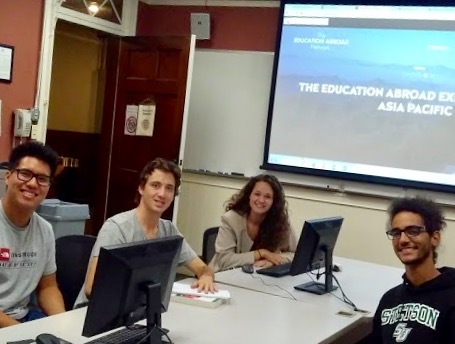 The WORLD Council event featured Amy Barber, Stetson University's assistant director of internships, who helped both domestic and foreign students with tips and resources for finding internships in other countries. Students learned about various providers that work closely with WORLD to provide study abroad experiences, and the various resources on campus to assist with internship search and the application process.
---
Interactive World Map
Elena Finver '17
WORLD Ambassador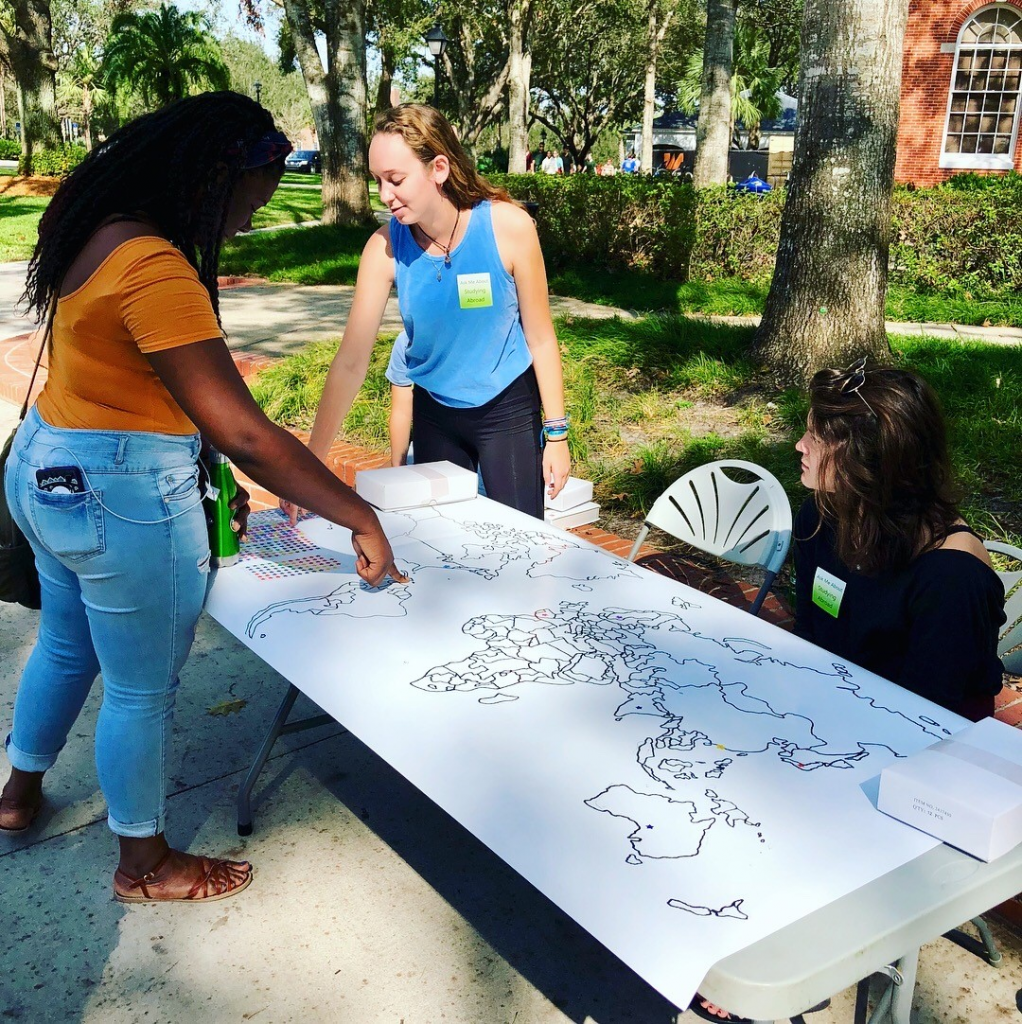 Foreign students marked where they were from on a large blank map, then both domestic and foreign students marked where they wished to travel next on the same map. Participants learned about how diverse the Stetson community is in terms of place of origin as well as options for studying abroad. This map is displayed at the WORLD: Rinker Center for International Learning.
---
Language Speed-Dating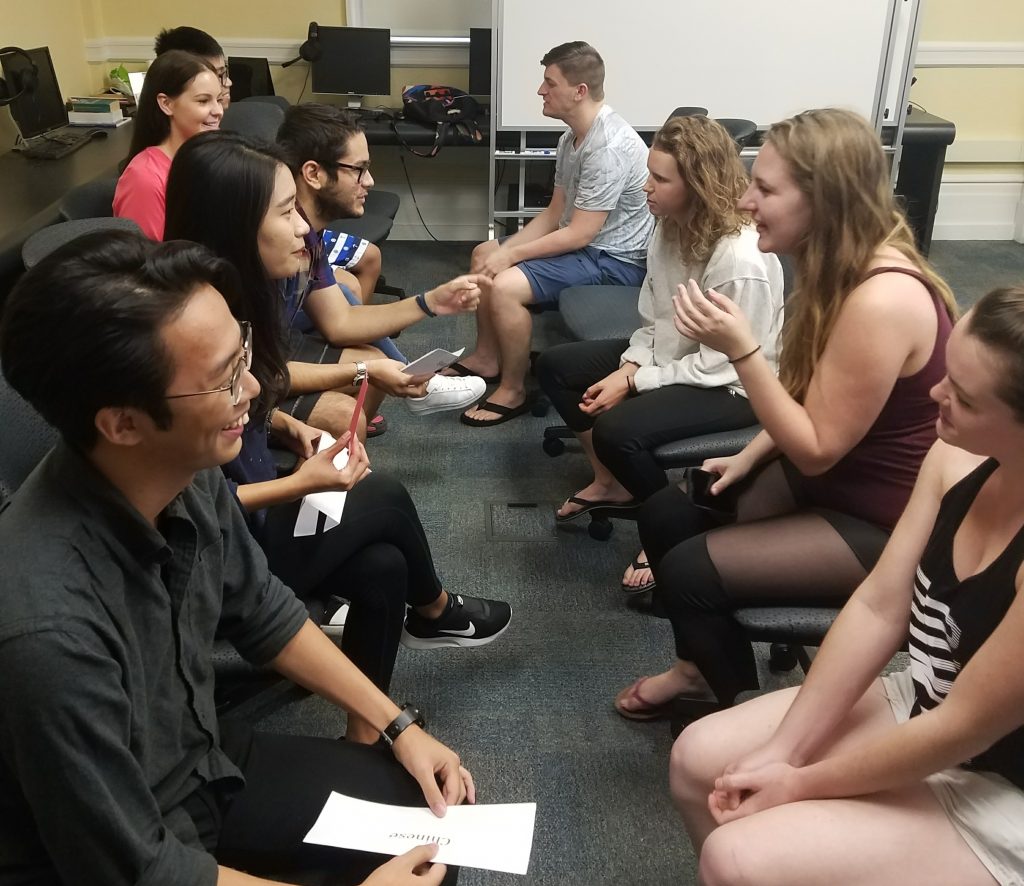 Language is an integral part of international education. Among other factors, learning a language helps domestic students understand the struggles of foreign students learning a new language. It also provides an opportunity for foreign students to share a piece of their culture. As part of International Education week, native English speakers at Stetson University gathered with foreign students from various countries to learn as many languages as possible in a single hour. Structured as a speed-dating exercise, each pair of students had five minutes to learn something about each other before switching partners. Participants learned the basics of German, Swedish, Korean, Japanese, Mandarin, Spanish, and Vietnamese.
---
Ping Pong Charades
Javier Gamboa '18
WORLD Ambassador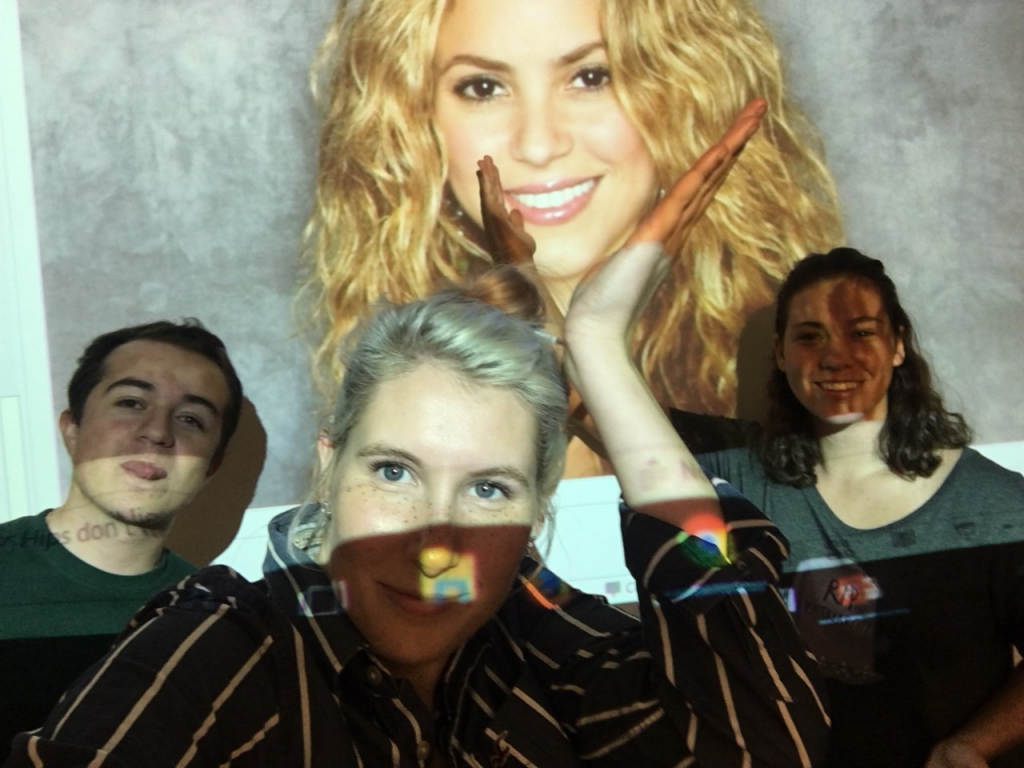 Ping Pong Charades is a form of an International Trivia Game that tested the skills of students from an array of international topics including geography, food, and music. This event was hosted in Sage Hall SCALE UP  Classroom to ensure their active participation of a large number of students. The game was organized via a PowerPoint as it involved two teams giving one member of each team clues based on pictures showed on the projector. The goal  of the Charades was to spark an interest in current world affairs and events in a fun, interactive way.
---
Uncouth Hour
Gabriella Cassidy '19
WORLD Ambassador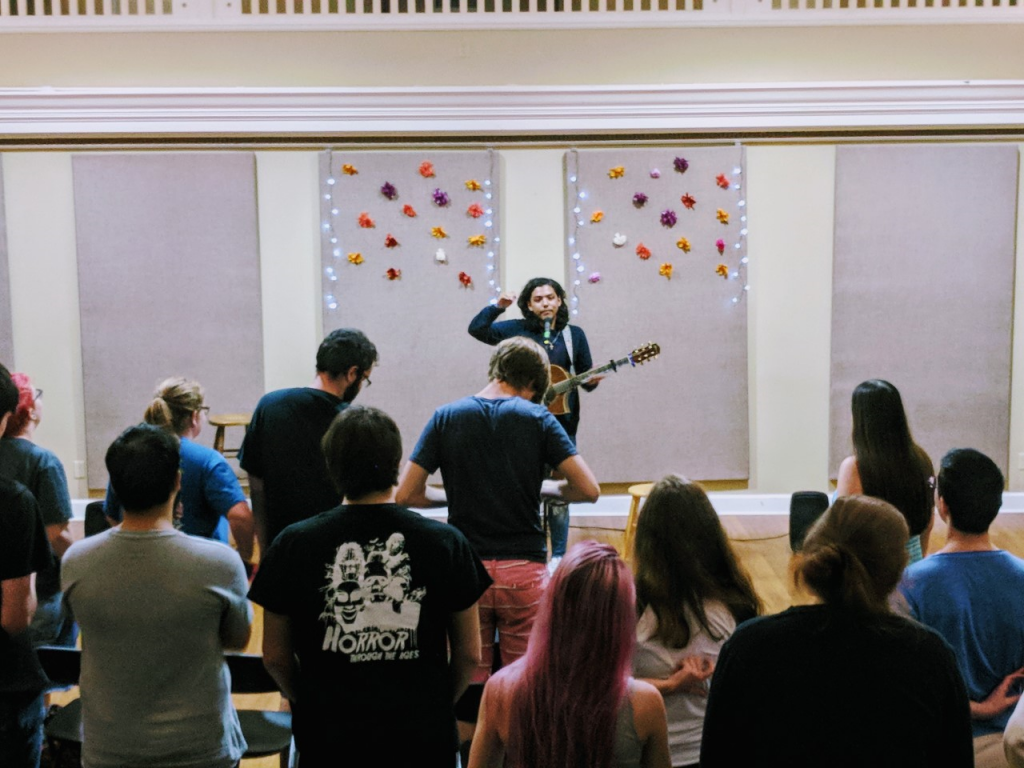 At these special Uncouth Hours, international students shared music and literature from wherever they are from. Students enjoyed food and the company of their friends. Over 40 students, both international and domestic, attended the night and performed.
---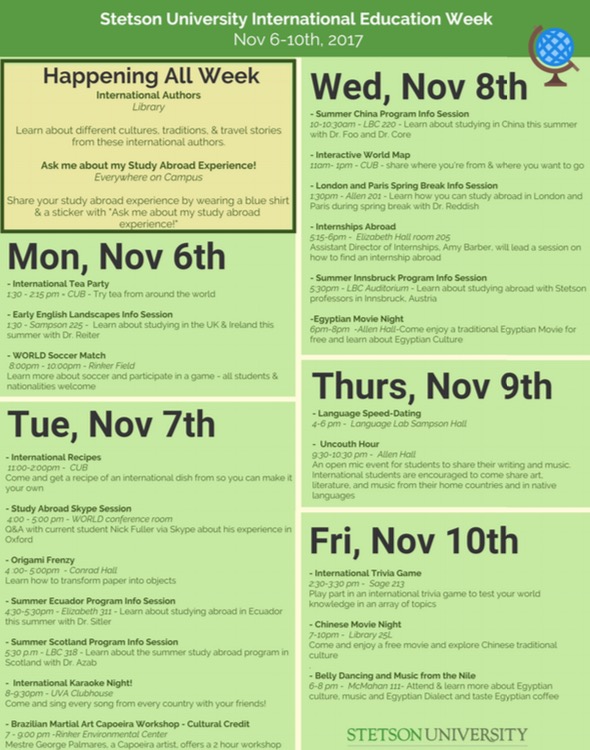 International Education Week at Stetson University is a program of WORLD: The David and Leighan Rinker Center for International Learning. In 2017, WORLD Ambassadors were primarily responsible for organizing and facilitating events.