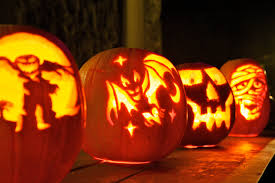 The Pumpkin Carving event on Friday, October 26 was a total success! Despite anticipating only a few people, more than 15 people stopped by throughout the two hours we had programmed for the event.
We started out by carving pumpkins outside of WORLD, but had to adapt to the situation due to rain. So, we moved the table to the roofed area outside of the main entrance. Students got to interact with one another while performing this American tradition while enjoying a slice of pizza, a caramelized apple, candy and apple spiced cider.
I believe the only issue was that the weather was not so much on our side, but we managed to adapt to the situation and make the best out of it!
WORLD's Social Committee