Student enrollment peaked during the fourth annual study abroad Scottish Experience, a collaborative of the University of the Highlands Islands Inverness College, Stetson University, Utah Valley University, and Jacksonville University. A total of 33 students participated in courses taughted by faculty from UVU, Jacksonville, and Stetson.
This is what partnerships look like!

Congratulations to another successful Scottish Experience #studyabroad Abroad program @IC_UHI @StetsonU @UVU @JacksonvilleU. We ❤️ #Inverness #StetsonWORLD pic.twitter.com/HLKttjgDDu

— BrownCenter@StetsonU (@browncenter_su) June 25, 2019
A centerpiece of the study abroad program is an embedded case study component where groups of students act as consultants to Scottish businesses and organizations to address an issue of pressing need.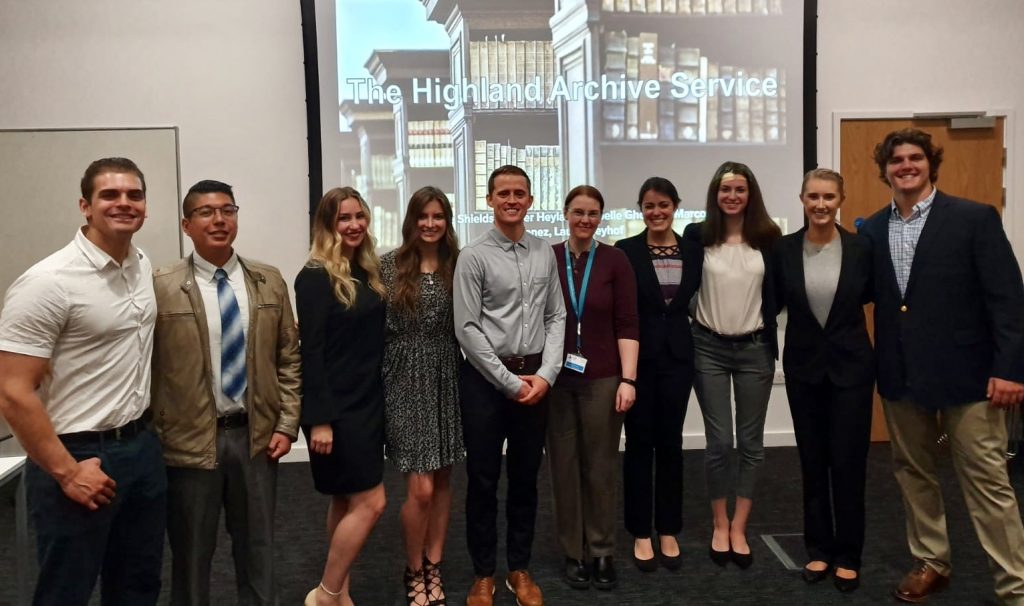 Students and faculty take a quick break after presenting the outcomes of their case studies to business and organizational leaders.