Paula Hentz, director of international learning @StetsonU, works with Dr. Verena Bodenbender, director of the international office, and Dr. Maike Grau, English department faculty, from the Pädagogische Hochschule Freiburg #StetsonWORLD #internationallearning #globalcitizenship pic.twitter.com/B6qAXgIoBG

— BrownCenter@StetsonU (@browncenter_su) February 27, 2018
Stetson University has enjoyed a longstanding relationship with Pädagogische Hochschule Freiburg, or University of Education, Freiburg. For over 40 years, faculty have participated in teaching and research residencies and in some cases, international exchange programs have brought faculty and students from Freiburg to Stetson.
Stetson students study at the Paedagogische Hochschule, or the PH for short, where they may choose from a full curriculum of courses taught in German. Participants may also take courses at the Albert Ludwigs University, one of the oldest and most famous in Germany. Students can earn a minor in German in one semester. In addition, Dr. Elisabeth Poeter, professor of German at Stetson, leads the Summer Freiburg Program where students examine post-war social and cultural developments of  Germany.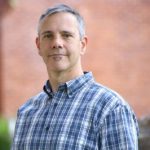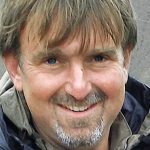 Dr. J. Anthony (Tony) Abbott, professor of environmental science and studies at Stetson University (left), is participating in faculty exchange at the PH during spring semester 2018, where he teaches  courses in environmental science and conducts research. In exchange, Prof. Dr. Gregor Falk, professor at the PH Institut für Geographie und ihre Didaktik, is teaching courses at Stetson
The PH was founded in 1962 is the largest of six Universities of Education in the federal state of Baden-Württemberg. The PH enrolls some 5,100 students in a broad range of bachelor and master degrees along with teacher training programs. The University offers excellent research-based first-degree level qualifications and further education complemented by a large share of professionally accompanied practical and application-based modules.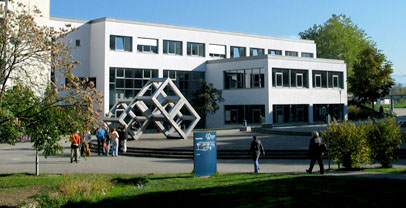 Picturesque Freiburg is located in the heart of the Black Forest. Known as German Tuscany, it is said that the sun shines more often here than in any other city in Germany. Freiburg's Münster, whose construction began in 1200, is one of Europe's great cathedrals, and the medieval gates to the city can still be viewed today. Freiburg is filled with music, street theatre, and festivals. Located just 30 kilometers from France and 70 kilometers from Switzerland, there is ample opportunity to travel outside of the country as well as to points of interest within Germany.
Learn more about students experiences in Frieburg or for information about study abroad and faculty exchange, contact world@stetson.edu.