We hear quite a bit about FOCUS Orientation, but Stetson University also hosts New International Student Orientation, a program tailored to meet the needs of students new to the U.S. and to Stetson. Tove's Strandh, senior student from Sweden, explains more in her blog post.

---
August 25, 2017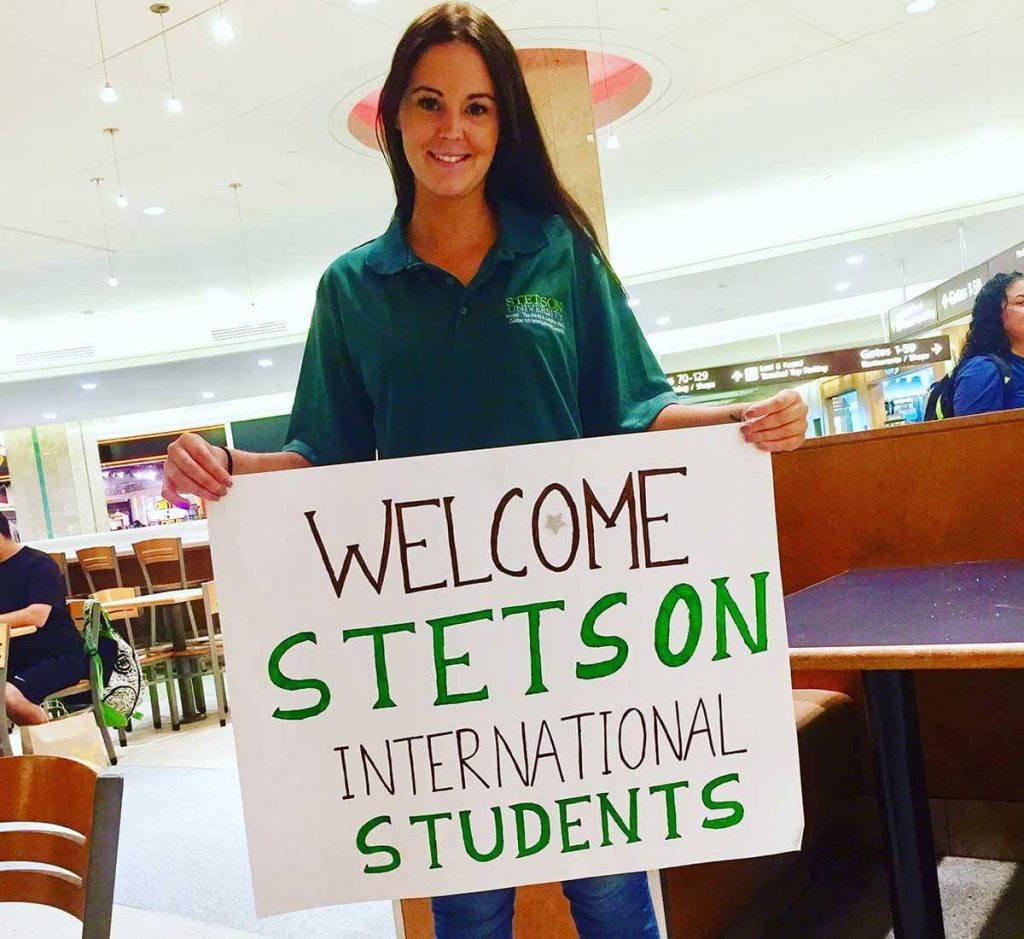 Welcome to my first blog post! My name is Tove Strand and this semester you'll be able to follow me through this blog during my last months at Stetson. If you want to read more about me, you can do it here!
I'm still processing the fact that classes started yesterday but, luckily, I don't have classes on Fridays so I have a long weekend to recharge. I hope your summer was as good as mine. I went back to Sweden for three weeks in May and then spent the rest of the summer doing an internship for a company in South Florida. Afterwards, I came straight back to Stetson to welcome the new international students for the International Orientation. Classes only started yesterday but I've been back almost two weeks now. So yeah, I didn't really get much rest this summer but that's fine because I had a great summer anyway!
I arrived to Stetson on a Sunday and the following day International Orientation started with a one-day training for all leaders. There were 14 leaders among 84 students so we needed this day to plan (as much as we could) for the upcoming week. I did this last year so I already had a good sense of what was coming up.
Before I continue you should know that this orientation is nothing like FOCUS. The leaders don't get paid and there isn't much preparation for us. We are more or less given a schedule for the week and then we're on our own to make it work coordinating everything. Okay that isn't exactly true, we get SO much support from W.O.R.L.D. (Roxanne and Paula). But that is why I love International Orientation. You go with the flow, you make the best out of every situation, and solve problems as a team as they arise.
The second day was probably my favorite day because that's when all the new students arrived. We spent the whole day at the airport finding tired and jet-lagged internationals and shipping them off to Stetson in buses. The following three days consisted of information, information, and information. But then, when all tired internationals wondered if they would ever see anything else besides the inside walls of LBC, Friday arrived and we went to the DeLeon Springs! Actually, scratch what I first said, this was my favorite day of orientation. We spent the day swimming in the freezing water and playing games. Some went kayaking and saw alligators. International Orientation was, just like last year, so much fun and I gained so many new friends.
If I could do it again I definitely would.
Follow her blog: Tove Strand '18